Uttarakhand is also known for Dev Bhumi (land of Gods) Uttarakhand is a beautiful state in the Himalayas Renge. Uttarakhand is very famous for Hindu pilgrimage. Char Dham and Panch Kedar are prime places for Hindu pilgrimage and tourists. The  Hills of Uttarakhand is really adventurous and spiritual also There has beautiful romantic honeymoon spots. waterfalls are Uttarakhand wild and marvellous. Below we going to discuss Delightful Places In Uttarakhand.
Also Read: Hill Stations In Maharashtra
Delightful Places In Uttarakhand:
1.Char Dham:
Uttarakhand is famous for Char(four) Dham Yatra for Hindu pilgrims. The Char Dham are Badrinath (Dedicated to Lord Vishnu), Kedarnath(Dedicated to Lord Shiva), Gangotri (The holy origin of river Ganga), and Yamunotri (The holy origin of river Yamuna). The Char Dham Yatra begins the first or second week of May every year.
Badrinath: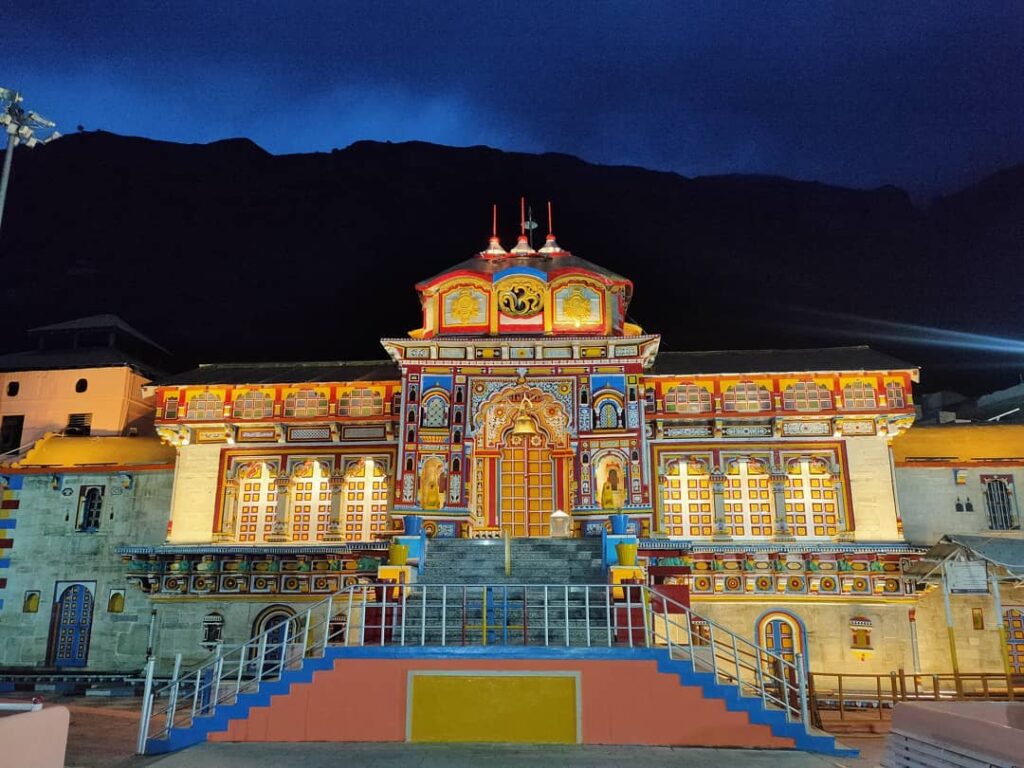 Badrinath Temple is the dedicated of Lord Vishnu also known for 'Badri Vishal'. It is open for six months every year ( April to November). The temple is located in Garhwal hill tracks in the Chamoli district. Badrinath Temple is located on the banks of the Alaknanda River. The temple is mentioned in ancient religious texts like Vishnu Purana and Skanda Purana.
Kedarnath: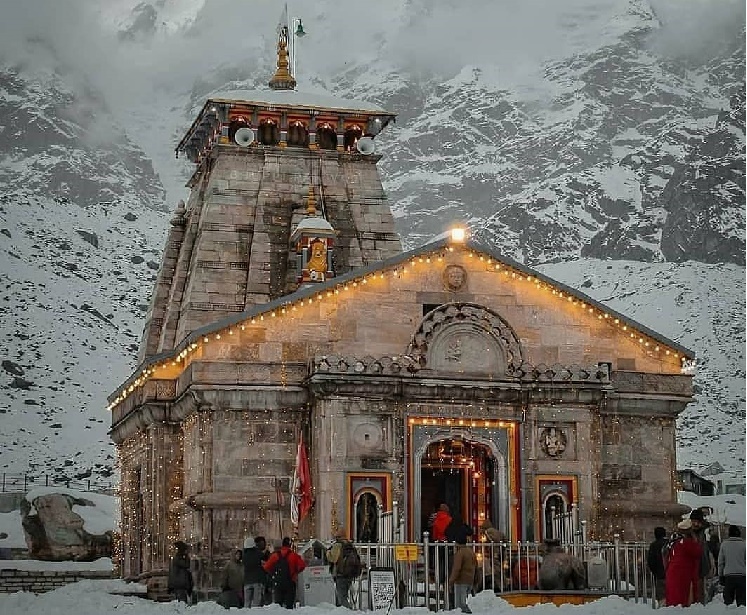 Kedarnath is a very holy temple for Hindu Pilgrims. Kedarnath dedicates to lord shiva. The Temple is located in Rudraprayag district. Kedarnath is located on the bank of the Mandakini river. Gaurikund is located near Kedarnath. It is believed that Kedarnath builds by The Mahabharata legends Pandava.In 2003 cloud burst in Kedarnath.
Also Read: Srinagar Attraction
Gangotri: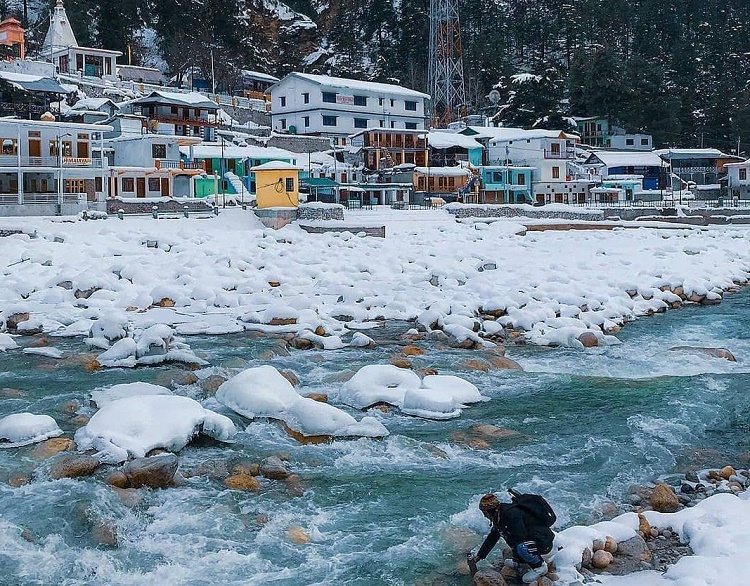 Gangotri is the origin of the holy Ganga. It is located on Greater Himalayan Range. According to Purana Goddess Ganga descended when Lord Shiva released the mighty river from his hair. This is the holiest place for Hindu pilgrims. Gangotri is an origin of Ganga and also Ganga flows in a northern direction, that's why the name Gangotri. It is one of the beautiful Places In Uttarakhand.
Bhagirath Shila:
Bhagirath Shila is located near Gangotri. It is believed that the holy rock where King Bhagirath prayed for Lord Shiva.
Pandava Gufa:
Pandava Gufa located 1.5 km from Gangotri, It is the place where the Pandavas are believed to have meditated and rested en route Kailash.
Also  Read: Best And Famous Palaces In Rajasthan
Yamunotri: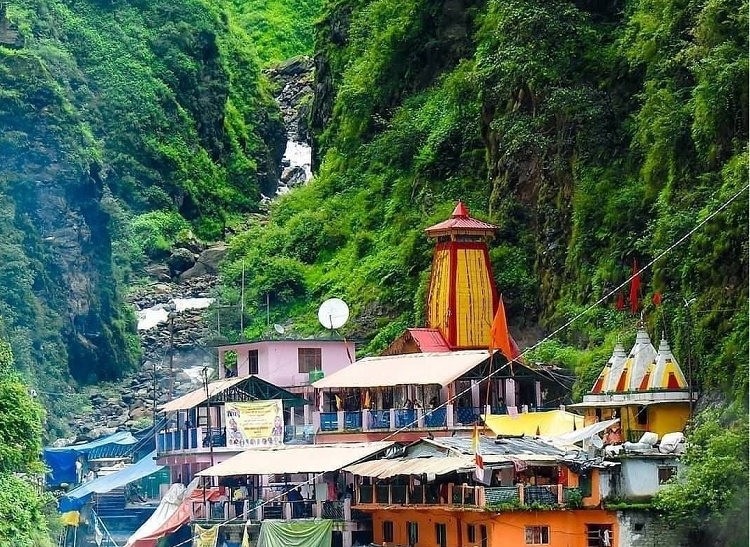 Yamunotri is the origin of the holy river Yamuna. The actual origin of the river is the Yamunotri. It is a very gorgeous place to visit Places In Uttarakhand.
Also Read: Places To Visit In Amritsar
2.Panch Kedar: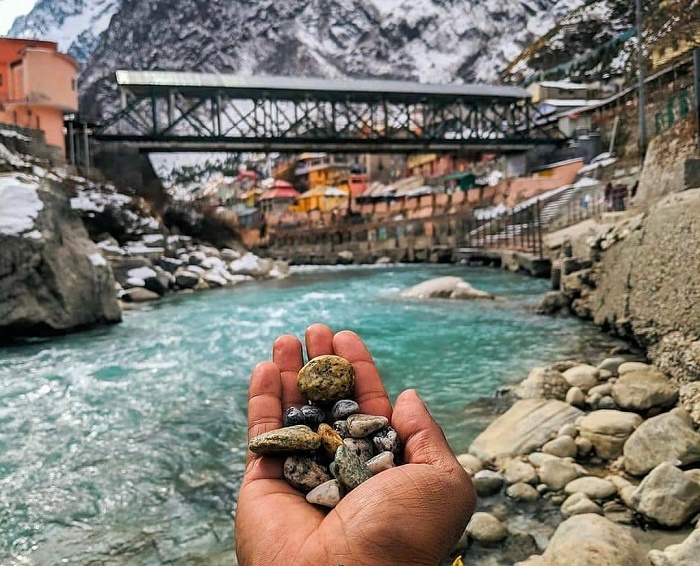 Panch Kedar is five Hindu temples or holy places dedicated to God Shiva. They are located in the Garhwal Himalayan region in Uttarakhand, India. This place is related to Mahabharata.
The 5 temple is Kedarnath, Tungnath, Rudranath, Madhyamaheshwar, Kalpeshwar. Many tourists and Hindu pilgrims come here to see the beauty of Panch Kedar. Those are Wonderful Places In Uttarakhand.
3.Panch Prayag: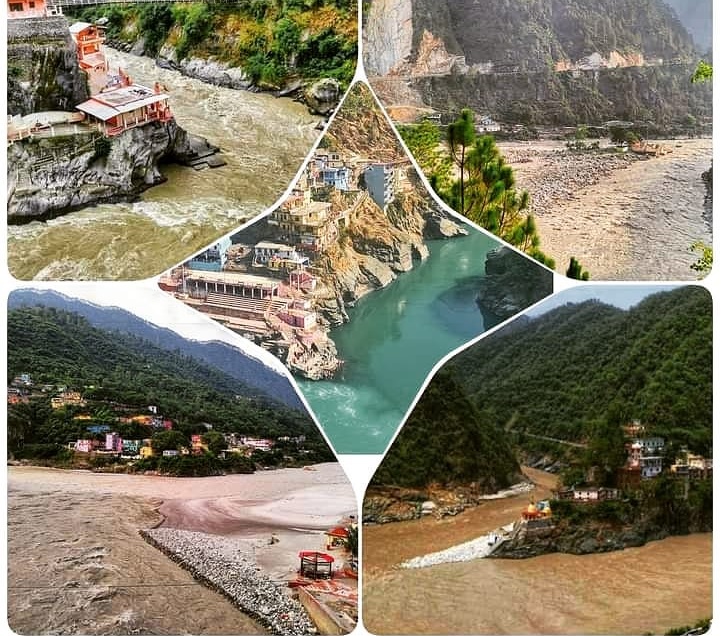 Prayag means River confluence. There are 5 Pyayag in Uttarakhand. where 2 river confluence in each Prayag. It is located in Garhwal Himalayas. The Panch Prayag are Vishnuprayag, Nandaprayag, Karnaprayag, Rudraprayag, Devprayag.
Also Read: Places To Travel In Coorg
Vishnuprayag: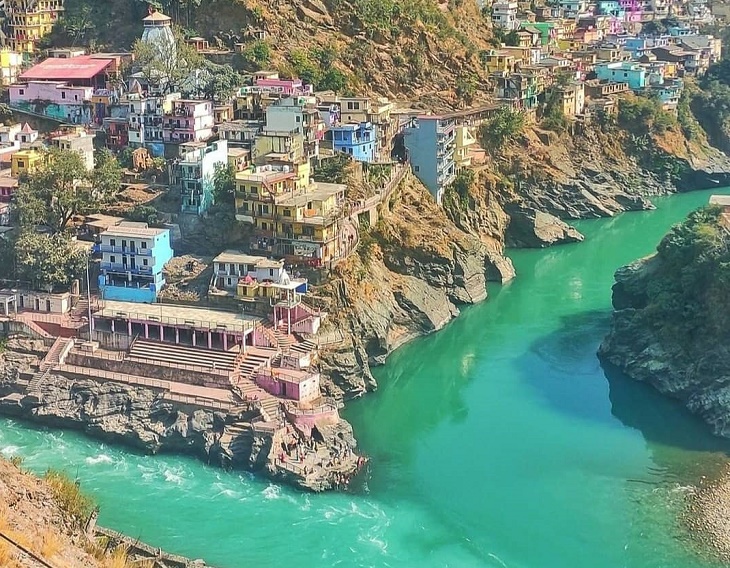 The Alaknanda River, which originates in the glacier of Chaukhamba. Alaknanda flows in front of the Badrinath temple, one of the holiest Hindu shrines. Dhauli Ganga originates from southwestern Tibet, after travelling a distance of 25 km from its source came here and meets with Alaknanda. Here Alaknanda River is called the Vishnu Ganges. There are very beautiful Places In Uttarakhand.
Nandaprayag: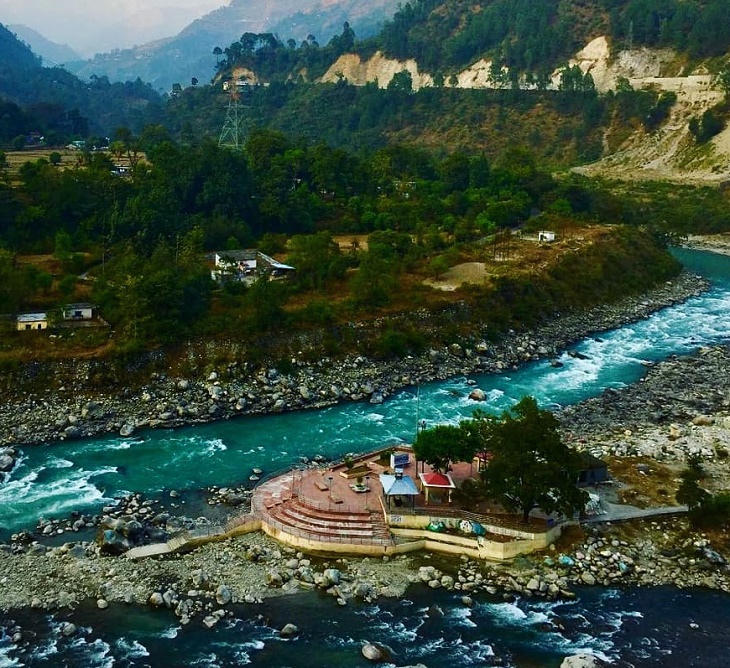 Nanda Prayag second prayag where the Nandakini River joins the main Alaknanda River. According to the story, a noble King Nanda performed Yagnya blessings of God, then the river named after him.
Also Read: covid free destination to travel in India
Karnaprayag: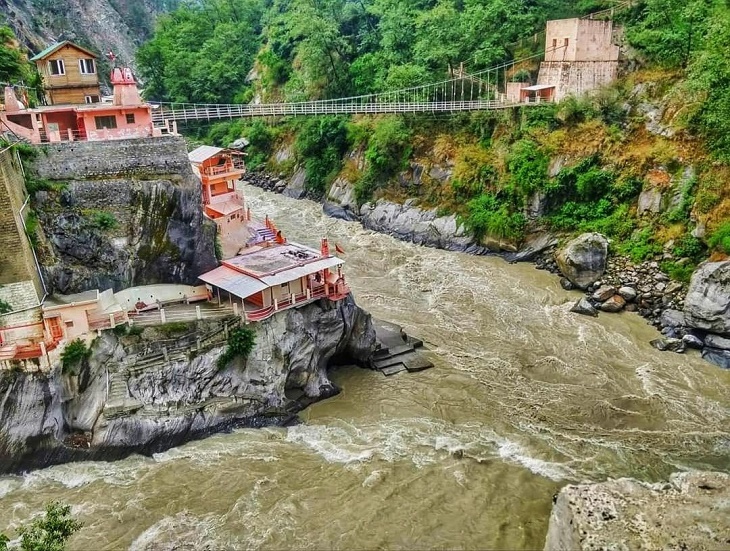 Karna Prayag is a very historic and holy place for Hindu pilgrims. Alaknanda River and Pindar River meets in Karna Prayag. Pindar River originates from the Pindar glacier of the Nanda Devi hill range. According to Purana Mahabharata legend Karna earned the protective gear of Kavacha(Armour) and Kundala (Ear Rings) From his father God Surya(sun). The great poet Kalidas refer this place in Meghaduta and Abhijnana-shakuntala. It is said that Swami Vivekananda meditated here for eighteen days. Karna did penance on stone it is seen here.
There is a temple called Uma Devi temple(Daughter of Himalaya). Adi Shankaracharya rebuilds the temple. There is also the temple of Parvati, Shiva, and Ganesha. It is also believed that protection from danger once in 12 years a procession of Uma Devi is taken around a few villages of Karnaprayag. Karnaprayag is a wonderful and beautiful Places In Uttarakhand with family and friends.
Dev Prayag: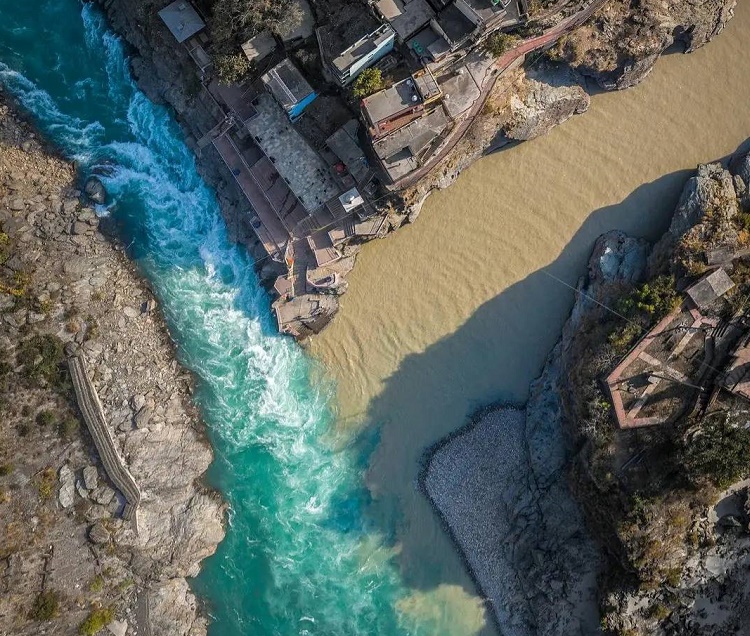 Dev Prayag is a very marvellous place in Uttarakhand. Dev Prayag is the confluence of the two holy rivers the Bhagirathi – the Mainstream of the Ganges and the Alaknanda. It is the first Prayag on the way to Badrinath. It is one of the holy places in Uttarakhand.
Also Read: Tourist places to visit in Gujrat
4.Rishikesh: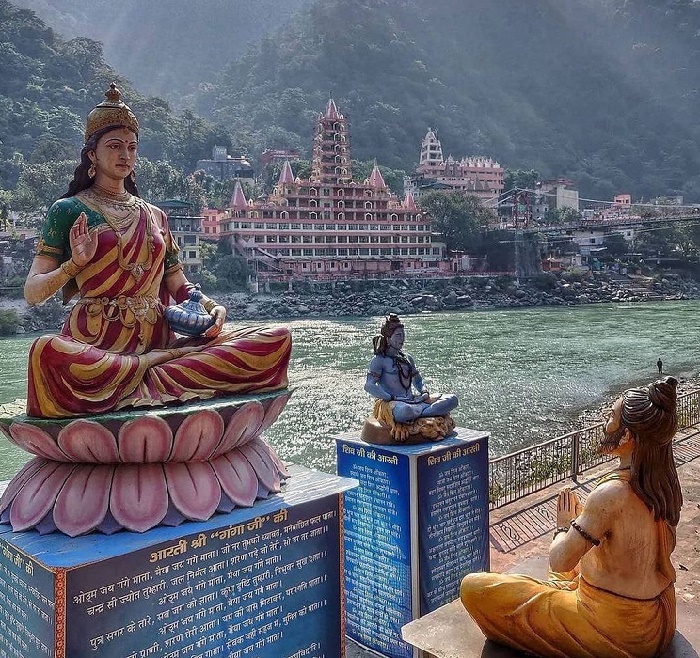 Rishikesh is located in Dehradun district Uttarakhand.  It is known as the "Gateway to the Garhwal Himalayas" and "Yoga Capital of the World". Rishikesh is famous for the Shiva Temple. There has the  Lakshman Jhula bridge over the Ganges. It is one of the best places to do yoga in Uttarakhand. One of the valuable Places In Uttarakhand.
5:
Haridwar: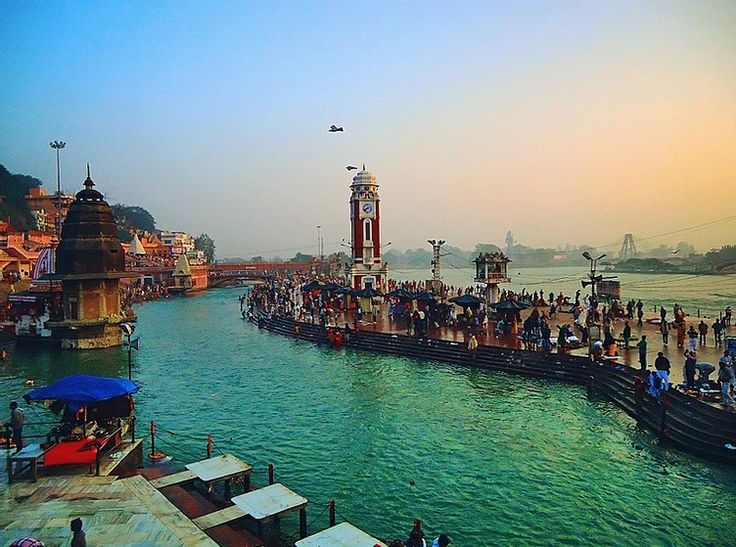 Haridwar is located Haridwar district of Uttarakhand. The city is situated on the bank of the Ganges river and flows foothills of the Shivalik ranges. It is the popular holy place of Hindu Pilgrims. Kumbh Mela is a major pilgrimage and festival in Hinduism which is celebrated every 12 years in Haridwar. During the Haridwar Kumbh Mela, millions of pilgrims, devotees, and tourists bathing on the banks of the Ganges attain moksha. Hari means "Lord Vishnu", while dwar means "gateway". So, Haridwar translates to "The Gateway to Lord Vishnu".
6.Dehradun: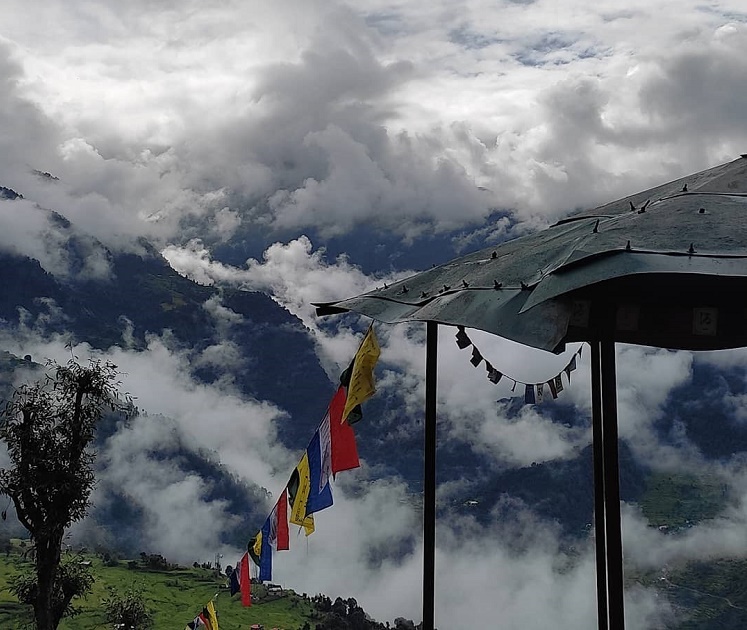 Dehradun is located in the Doon Valley on the foothills of the Himalayas between the Song river. It is well connected and in proximity to Himalayan tourist destinations such as Auli, Mussoorie, Dhanaulti, Chakrata, New Tehri, Uttarkashi, Harsil, Chopta-Tungnath.
Also Read: Places for Destination Wedding
7.Nainital: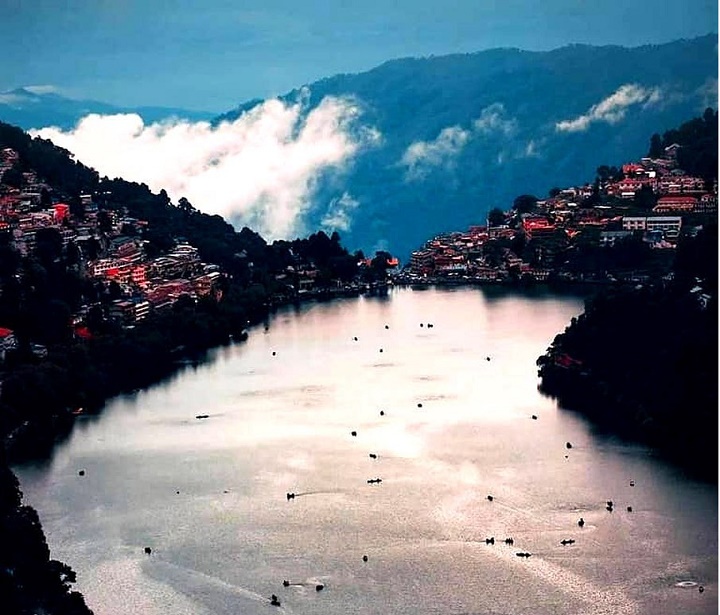 Nainital is a popular hill station in India. It is the judicial capital of Uttarakhand. Nainital is located in the Kumaon Himalayas. It is also called the city of lakes. It is the best place in Uttarakhand for honeymoon couples.
8.Auli: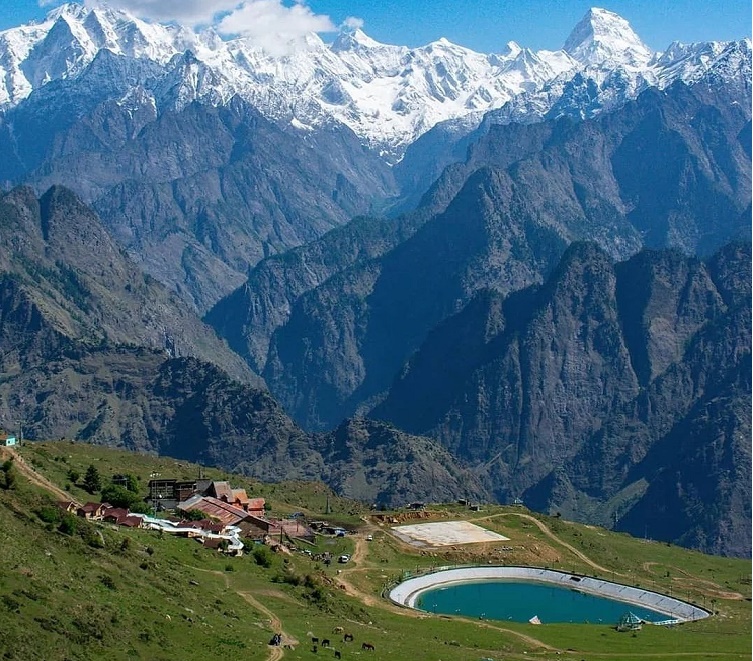 Auli has located in Chamoli district Uttarakhand. It is in Garhwal Himalayas. Badrinath is situated near Auli. This white snow is an ideal destination for a romantic honeymoon couple. It is one of the famous honeymoon spots. Tourists have also loved here climate. It is one of the amazing places In Uttarakhand.
9.Mussoorie: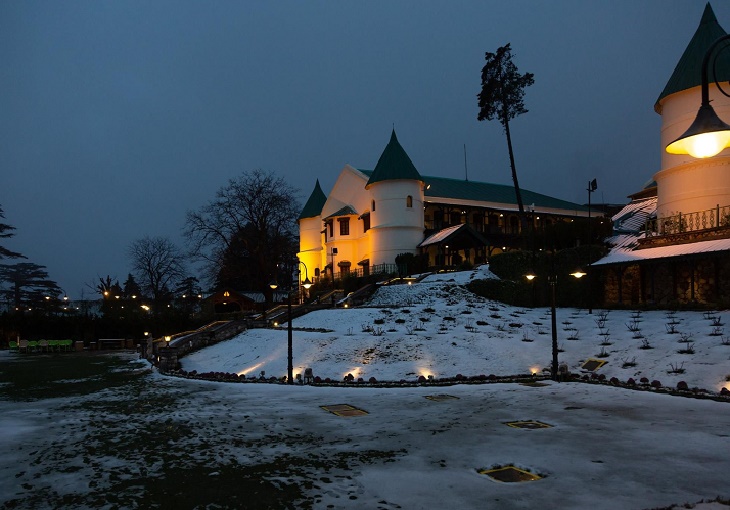 Mussoorie is a hill station Dehradun district of Uttarakhand. It is located in Garhwal Himalayan. Mussoorie is the
Queen of the Hills. The mesmerizing views of Shiwalik ranges and Doon Valley are really beautiful for the eyes. It is one of my favourite honeymoon spots. One of the Best Places In Uttarakhand.
Also Read: Ooty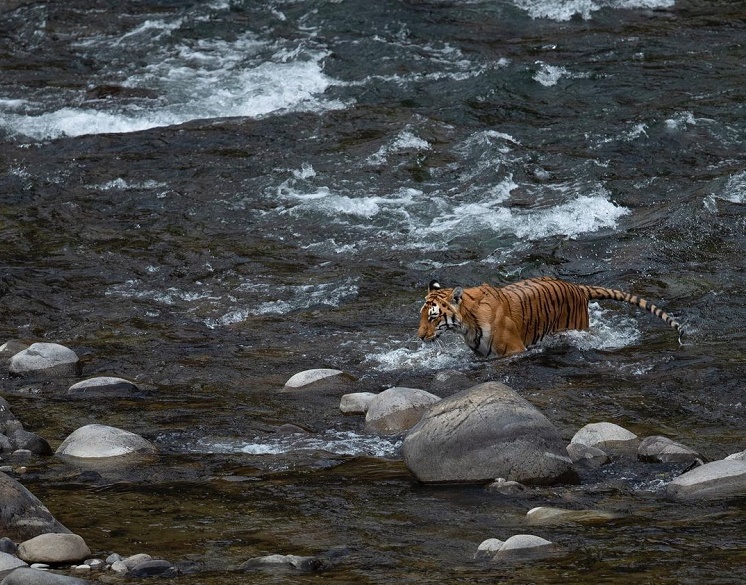 Jim Corbett National Park is one of the oldest national parks in India. It is established in 1936 to protect the Bengal tiger. Fastly it is known for Hailey National Park later It was named after hunter Jim Corbett. It is located Nainital district of Uttarakhand. Sambar deer, Elephant, Tawny fish owl, Golden jackal, Pallas's fish eagle, Indian Monitor lizards are seen here. It is the very famous National Park in India. 
10.Almora: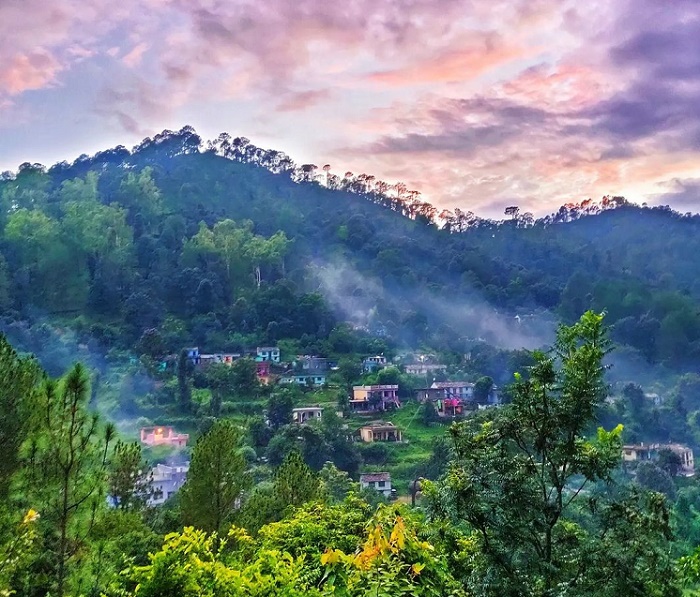 Almora is located in the Kumaon Hills of the Himalayas range. Almora's mild temperate and climates are very romantic places for honeymoon couples and family people. Almora was built by King Kalyan Chand in 1568. It is one of the beautiful places in Uttarakhand.
11.Kausani: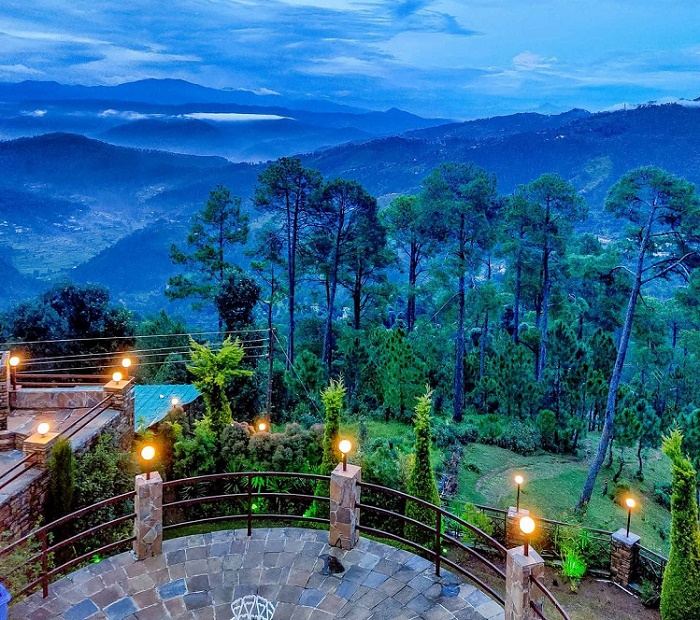 Kausani is a hill station and Village situated in Bageshwar Uttarakhand. It is located near Nanda Devi, Panchachuli, Trisul peaks. It is a perfect place for newly married couples. It is one of the offbeat places in Uttarakhand.
Also Read: Temples in Rajasthan
12.Harsil: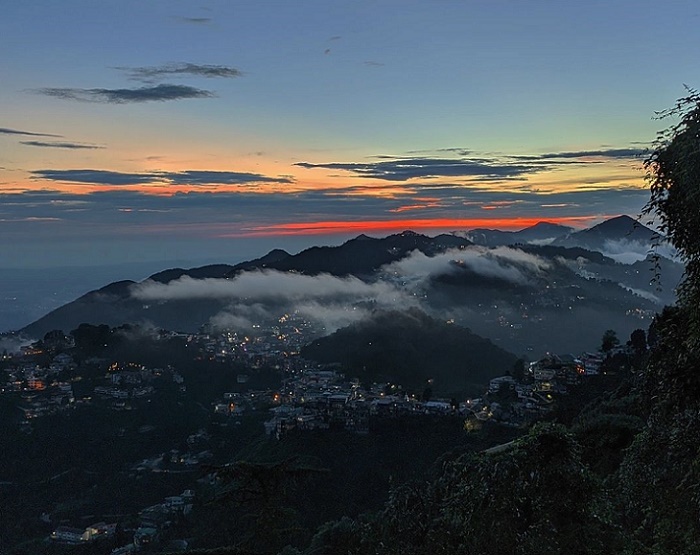 Harsil is called Himalayan paradise. It is located on the banks of the Bhagirathi River state of Uttarakhand. it is located near Gangotri National Park. It is known for its beautiful nature and apple production.
13.Chopta: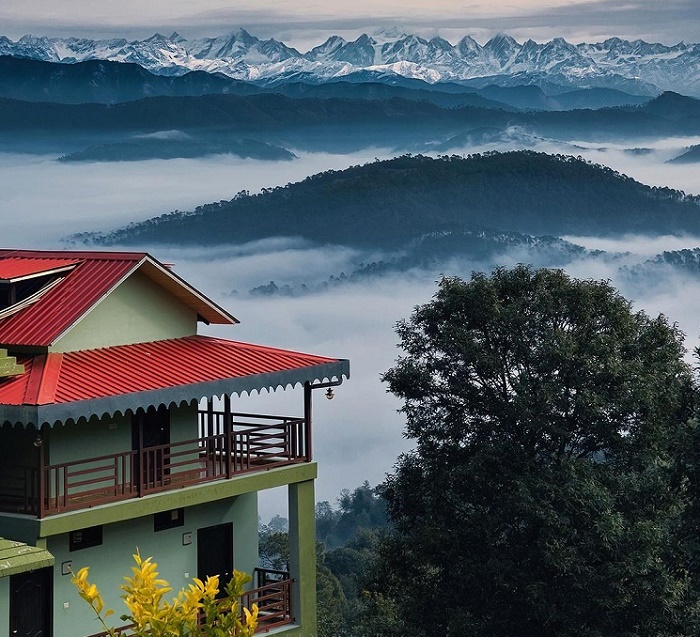 Chopta is a forest area located in the Kedarnath wildlife sanctuary in Uttarakhand. It is the best way to trekking Tungnath third temple of Panch Kedar. Trishul, Nanda Devi and Chaukhamba r natural beauty seen from here. It is one of the wonderful places In Uttarakhand.
Also Read: Haunted places in Rajasthan
Uttarakhand has its very own appeal. This Indian state has been drawing in sightseers from all over for seemingly forever. All in all, what are you sitting tight for? Head to this lovely place that is known for dazzling perspectives and stunning scenes for a totally astounding and captivating occasion insight!