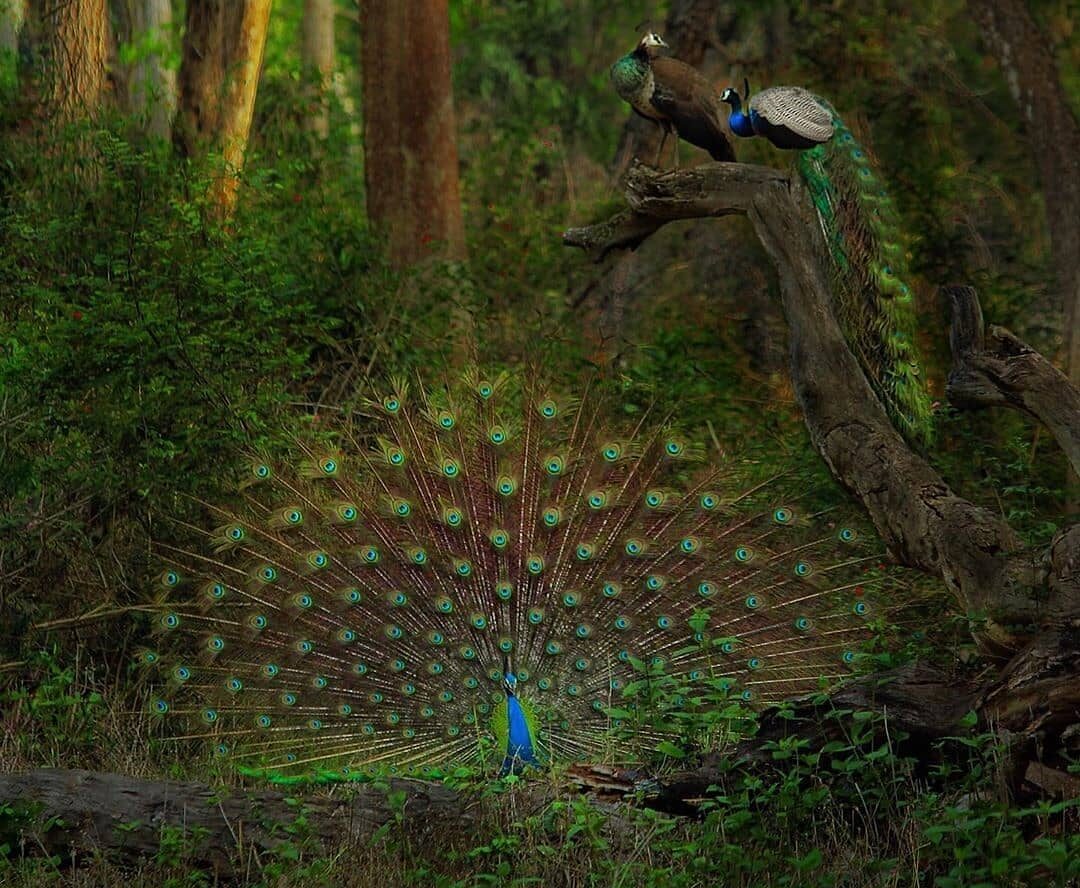 Ooty, also called Udagamandalam, is a top-rated hill station in Tamil Nadu.  Ooty is known as the "Queen of Hill stations" for its mesmerizing view. Ooty of Tamil Nadu attracts tourists with its mesmerizing pasture, tranquil environment, cool weather, and a wide array of sightseeing places to visit. It is situated at an altitude of 2240 mt above sea level. This place is considered one of the most charming and one of the best hill stations of Tamil Nadu as well as South India.
Ooty serves a unique and lively experience to each of the tourists. It was once the summer capital of Madras Presidency under British rule. The magnificent tea plantation carries echoes of the colonial past. For lush green valleys, pleasant views of hills, beautiful lakes, and panoramic views, it may easily be called "Switzerland of India."
Dotted with tea gardens, enchanting waterfalls, winding country lanes, and charming colonial architecture, Ooty is the perfect place for everyone. Queen of the hill stations is a paradise in the lap of mother nature. For unique qualities, like Nature's abundant blessings in terms of climate, scenic grandeur, local sights, and sounds, its wealth of birds and beasts, Ooty is very famous among couples and honeymooners.
Famous Places to visit in Ooty:
Ooty Lake:
Ooty Lake is one of the most beautiful and refreshing places to visit in Ooty. This Lake is one of the grand attractions of the queen of hills. It is an artificial lake. For fishing purposes, this lake was built. This fishing lake is spread over 65 acres of area, placed at a distance of 2 km from main city. This lake was constructed by the collector of Coimbatore John Sullivan in 1824.
Eucalyptus trees surround this lake, and in the background, there is the enchanting beauty of Nilgiri ranges. Numerous streams come out through the hills. It is a serene and stunning view of nature. This is an ideal place to capture photos. There are beautiful water birds with the exotic Nilgiri mountain ranges in the background.
Water activities, like boating, is a popular tourist activity and crowd pooler at Ooty Lake. Paddle boats, motorboats, and rowing boats are available in the boathouse in the Lake. Tourists can hire them and take a ride to the beautiful lake. There is available a mini-train too for kids, which takes a tour of the lake. Cycling by the side of this beautiful lake is also an amazing experience.
Avalanche Lake:
The Avalanche Lake in the Nilgiris is a famous tourist destination and a must-visit spot. This lake is placed 26 km from the main city,  a little away from the main Ooty city center. It is a naturally created lake because of a landslide. Avalanche Lake serves as an astounding vista of nature. It was created due to a massive landslide in the year 1823 and derived its name after it.
The surrounding areas of the lake is an ideal camping site. This lake is famous for trout fishing. The necessary equipment for fishing can be taken from the nearby Trout hatchery. Activities, like mountain trekking, rafting, etc are available in this place. Horse riding, rappelling, and open jeep driving are also crowd pooler activities available in the lake. Several beautiful flowers, like Rhododendrons, Magnolias, and others bloom in the surrounding valleys of Avalanche Lake.
Nilgiri Moutain Railway:
The Nilgiri Mountain Railways are the major key tourist attraction in Ooty. It is also known as Toy Train in Ooty. Nilgiri Mountain Railways is an important part of every Tour. It runs from Mettupalayam via Coonoor to Ooty, on a track of 46 km, in a span of 5 hours. In the year 2005, UNESCO announced Nilgiri mountain railways as a World Heritage Site.
Nilgiri Mountain Train serves a spectacular trip. A journey in the Nilgiri mountain train provides its passengers a lifetime experience. The ride serves captivating landscapes, green dense forests, a flowing river, and the sun shining beautifully over them.
Emerald Lake:
Emerald Lake is located in Emerald Village, 20 km away from the main city. Emerald Lake is a part of the Silent Valley National Park. Emerald Lake is a hidden treasure and serves more than its healing blue water. Emerald Lake is the perfect tourist destination for travel enthusiasts and nature lovers.
It is surrounded by the graceful view of Nilgiri. This amazing lake is an ideal place for a picnic. Here one can relax and spend some quality time with family or your loved one. Tea plantations of surrounding places increase the overall beauty of the lake. The stunning view of sunrise and sunset from here is breathtaking and not to be missed.
Kalhatty Waterfalls:
Kalhatty Waterfalls is one of the most amazing waterfalls in Ooty Tour. It is situated in Kalhatty village, about 13 km away from Ooty. The stream descends down from a height of 120-122 ft.  This place is known as 'Bird Watcher's Paradise'. A wide variety of hill birds are seen here. Wildlife, such as Panthers, Bisons, Wild Buffaloes, Wild Dogs, Spotted Deers, Sambars, and monkeys are can be found here.
Botanical Garden:
Botanical Garden is one of the most popular places to visit in Ooty. Botanical Gardens is placed on the slopes of the Doddabetta peak and spread over an area of 22 acres. This garden is maintained by the Horticultural Department of Tamil Nadu.
This garden is divided into five several sections. They are Fern House, Lower Garden, Italian Garden, Conservatory, and Nurseries. In the Botanical garden, there are more than 600 species of plants and flowers. The flower show is organized in this garden as a part of the Ooty Summer Festival. It is a major attraction of this place and as well as Ooty tourism.
Rose Garden:
The Rose Garden is a major and popular tourist destination of Ooty visited by thousands of travelers. Rose Garden is an amazing garden. It is also known as the "Centenary Rose Park", the "Jayalalithaa Rose Garden", the "Nootrandu Roja Poonga".
This garden is placed on the slopes of Elk Hills and spread over 10 acres. To memorialize the Centenary Flower Show, this garden was established in 1995. The Horticulture Department of Tamil Nadu maintained this one of the most famous botanical gardens in Tamil Nadu. This rose garden has more several varieties of roses, such as miniature roses, hybrid tea roses, ramblers, and more.
Deer Park:
This is one of the attractive places to visit in Ooty. There are different varieties of deer found within its boundaries of the Deer park, such as Chital Deer and Sambhal Deer. This park is placed 2 km from Ooty Lake. Deer Park is easily accessible by road. This Deer Park is spread across 22 acres of area. This park was established in the year in 1986 with a variety of flora including Deer, Rabbit, Hare, and birds, etc. Meatiuz hom
Mudumalai National Park:
Mudumalai National Park is placed on the Ooty Mysore route, which connects the Eastern Ghats and the Western Ghats. It is another place to visit for nature lovers and travel enthusiasts. This national park habitat of many wild animals and fauna. Mudumalai National Park has been declared as a tiger reserve.
The Wax World Museum:
This museum is placed at a distance of 1 km from the Ooty Railway Statio. Sri. Santosh K. Mishra constructed and inaugurated the wax world museum in Nilgiris in March 2007. This museum has magnificent wax statues of famous prominent personalities, political leaders, and Indian Freedom Fighters, such as Mahatma Gandhi, Mother Teresa, Shirdi Sai Babaa, Bal Gangadhar Tilak, APJ Abdul Kalam, and. There is also an indoor museum.
Thunder World:
Thunder World is a popular amusement park in Ooty. The Thunder World is an attractive tourist destination in Ooty that attracts thousands of travelers. This park is also known as Dinosaur Park. It is mostly famous among the young and the children who visit to get a feel of going back into the past and experiencing illusions or witnessing the world of spirits. This park is placed at North Lake road, near Ooty bus stand. Famous for the Jurassic Jungle, Haunted House, Vortex ride, and much more.
Off-beat places to Visit in Ooty:
Doddabetta peak:
Doddabetta peak is the highest point of Ooty's and also the highest point of Nilgiri mountains'. This peak of Nilgiri is situated at an altitude of 2623 mt above sea level. It is a lovely spot for trekking and is one of the major attractions. Dodabetta peak is placed between the Western and Eastern Ghats. The rich flora and fauna increase the charm of this place. Travelers can discover rhododendron's vast fields and a host of other herbs.
Pykara Lake:
Pykara Lake is a hidden gem of Ooty. It is placed at a distance of about 20 km from Ooty and takes about an hour of drive time to reach this place. The Pykara is the largest river in the district. The lake, Pykara is surrounded by the shola forests. The Tamil Nadu Tourism Development Corporation runs a boathouse, rest house, and a restaurant in this lake area. Speedboats and motorboats are available in this lake.
Toda Huts:
Toda Hut is one of the off-beat attractions of Ooty. These huts are home to one of the indigenous tribes, the Toda tribe. These huts are semi-barrels and the huts do not have any windows. The doors are very low that to enter those huts one has to stoop or bend down. Once you are entered the hut there is space to stand. This Toda people rely mostly on cattle grazing and farming.
Bison Valley:
Bison valley is placed in Belikkal, 26 km from Ooty, and takes an hour and a half of the drive time to get there. This place derives its name from the wild Indian bison that can be spotted in this area. A wide variety of wildlife inhabits the valley. Mountain biking and trekking are also available.
Kamraj Sagar Lake:
Kamraj Sagar Lake is a famous place for picnics and film shooting. This lake is situated around 10 km from the Ooty bus stand and is also known as Sandynallah Reservoir. The dam is an attractive and favorite picnic spot for tourists and locals to go with family and friends. In the lap of Nilgiri village, it is a serene place surrounded by Nilgiri hills. There are a huge variety of fishes in the dam, especially trout.
Best Time to Visit:
Ooty has gratifying weather throughout the year. As compared to the rest of southern India, the winter season in Ooty is cooler. The best time is from October to June. 
[ Also Read: Araku Valley: The Ooty Of Andhrapradesh ]