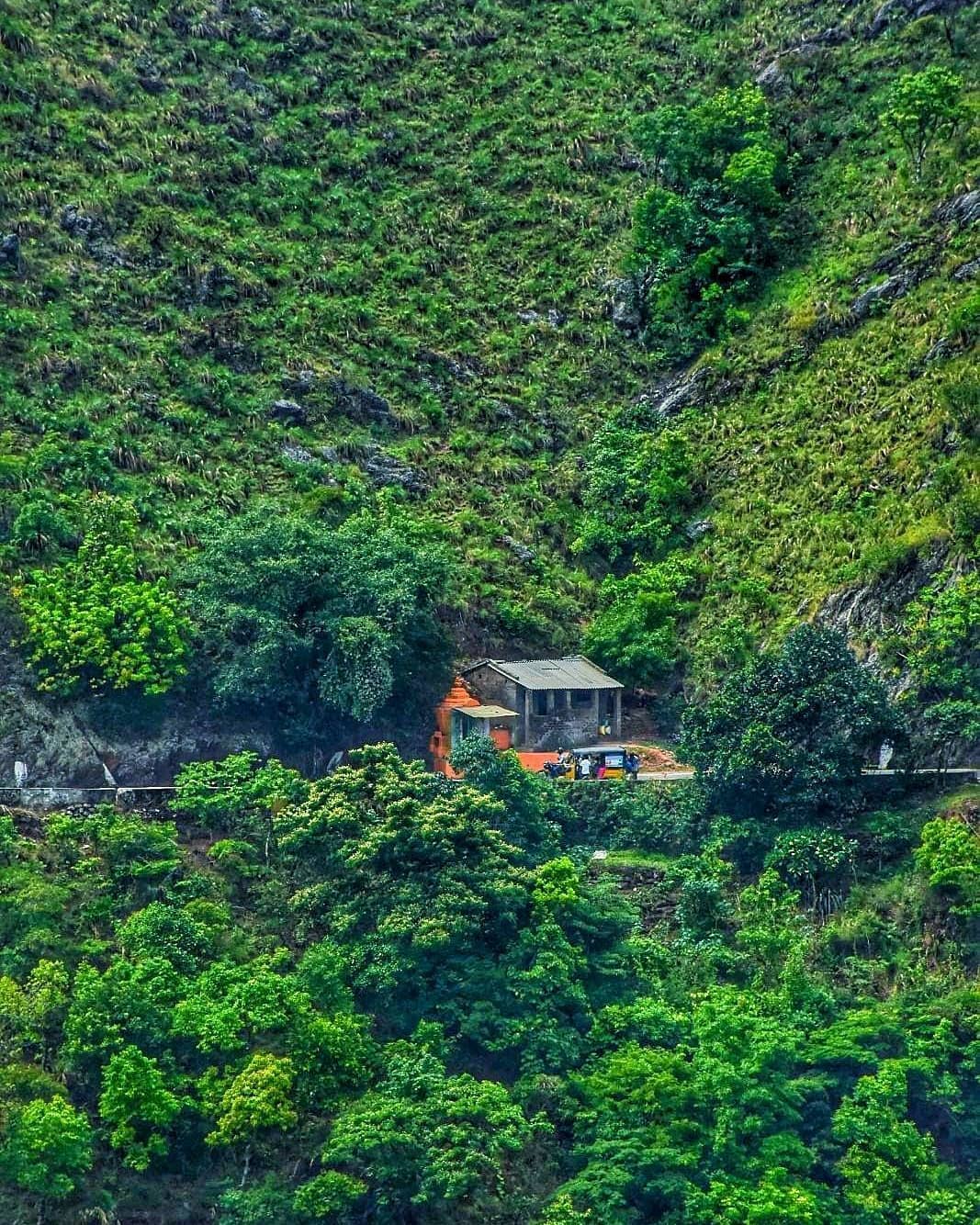 Vishakhapatnam is a beautiful popular tourist destination. It is especially known for its stunning beaches. There is a beautiful hill station located at a distance of 120 km from Vishakhapatnam, called Araku. Araku is known as "Ooty of Andhrapradesh" for its beautiful scenarios. It is a similarly popular place of Vizag as its beaches.
Araku valley is a comparatively unexplored hill station. It is a hidden paradise of Andhrapradesh. This beautiful valley is placed in the hills of Eastern Ghats, at an altitude of 911 m above sea level. This valley is blessed with a beautiful view of lush greenery, dense green forests, enchanting waterfalls, sprawling coffee plantations, and an astounding climate. It gives a serene view and a peaceful environment from the hustle and bustle of the city.
Araku valley is no doubt a beautiful famous tourist destination. Its rich landscape and wonderful weather attract nature lovers, honeymoon couples, and adventure enthusiasts not only from all over the country but also from all over the world. The journey to the Araku Valley of Vizag by train is something really mesmerizing experience. Everyone must experience the train journey within tunnels, hillsides, streams, waterfalls. This would be one of the graceful experiences of a lifetime. The journey through the road is equally delightful, with sharp curves and amazing scenarios.
It is the homeland of plenty of tribes. The tribal museum is one attraction of Araku valley. It has tribal handicrafts and several artifacts that portray the lifestyle of tribal people. The "Dhimsa dance", the dance of tribals, is another attraction of this valley. Tribals dressed in colorful attire participate in this dance. It is a must-see thing for visitors coming to Araku. Araku is also famous as India's first tribal growers' organic coffee brand for its coffee plantations and boasts of manufacturing.
Places to visit in Araku valley:
Borra Cave:
The Borra Caves are placed in the Ananthagiri hills of the Araku Valley in the Visakhapatnam. It is situated 36 km from Araku, 88 km from Vizag, and 662 km from Hyderabad, at an altitude of 1400 m. It is known to locals as Borra Guhalu. It is one of the attractive places of Araku valley to adventure enthusiasts.
This is an amazing creation of nature. In the year 1807, William King George of the Geological Survey of India discovered these caves. These Caves are one million-year-old limestone caves. These are also the deepest caves in the country, occupy an area of 2 sq. km.
The Borra caves were created due to the flow of the Gosthani River through the caves between the formations through a limestone area. Due to the flow of the river, the calcium carbonate turns into calcium bicarbonate, which is easily washed out by the running water. The caves are filled with glamorous stalagmite and stalactite formations of calcium deposits.
It is said to once cow was lost while grazing. The cowherd found his cow had fallen down. While searching for his cow, the cowherd saw these caves and discovered a Linga inside them. The Linga is seen synonymous with Lord Shiva. It is believed that the linga saved the cow. After this incident, a small Shiva temple was constructed outside this cave.
There are different formations of the stalactites and stalagmites as Shiv-Parvathi, Mother-Child, Human Brain, Crocodile, Tiger, and Cows, etc. Natural lights in the caves make colorful imagery that imparts them a unique enigma of their own. The beautiful landscape, semi-evergreen moist forests, and wild fauna of the Borra Caves are a visual feast.
Katiti or Katika Waterfalls:
Katiki Waterfalls is placed in Katiki village near Borra Caves in Visakhapatnam of Andhra Pradesh. Katiki Falls created from River Gosthani. It is at a distance of 7 km from Borra Caves, 39 km from Araku, 90 km from Vizag, and 665 km from Hyderabad. It is among Araku's best waterfalls and also among the top places to visit in Araku.
This waterfall is streaming from a height of 100 and more feet. There are Shared Jeep safaris that take visitors from Gatevalsa to the railway track. From the railway track, the tourists trek 1- 2 km to reach the base of the Waterfall. The whole journey is really adventurous and attractive for nature lovers.
There are a variety of food stalls on the way. Those stalls serve snacks and beverages, especially Bamboo Chicken and fresh Coconut Water. These stalls are increasing the attractiveness of this spot. To take a break for a bite of those snacks will not be anything to regret.
Ananthagiri waterfalls:
Ananthagiri Waterfalls is placed on the Eastern Ghats, at a distance of 60 km from the Visakhapatnam. It is placed far, around 30 km from Araku Valley and 3 km from Ananthagiri Town. This place is a perfect place for honeymoon couples and nature lovers to enjoy the stunning view of Sunrise and Sunset. This waterfall is placed at a distance of 1 -2 km from the main road connecting the Ananthagiri Town and Araku Valley. It takes around 29 minutes from the main road to reach the destination.
Chaparai waterfall:
The Chaparai waterfall is one of the most popular destinations of Araku valley. It is also known as the Dumbriguda waterfalls. It is placed on the Paderu-Araku road 13 km from Araku Bus Stand. The thick forest, lush greenery, and hills in the background make this place amazingly beautiful. It is a perfectly serene environment. From local vendors, you can also find delicious foods like grilled chicken, kulfi, etc. This place serves a stunning view of sunrise and sunset. Thus, it is not too dip and too slippery, one can also take a dip in the cascade's water.
Mastyagundam:
Matsyagundam is Popularly known as the fish pool. Matsyagundam is situated near Paderu harbors, at a distance of 35 km from Araku Valley. There is a century-old temple known as Sri Matsyalingeshwara Swamy Temple. Matsyagundam is an interesting pool on the Machkund River near the Matham village. This pool is crowded with fishes of all sizes.
According to local people, there was a big fight between Singarajulu (snakes) and the Matsyarajulu (fish) in a place called Gemmili. After that massive fight, mother fish rescued all the fishes and brought them here. Later known, the hamlet is called Matsya Gundam.
Araku Tribal Museum:
The Araku Tribal Museum portrays the tribal culture of Andhra Pradesh. Araku Tribal Museum is located  around 200 mt from the Araku bus station and around 110 km from Visakhapatnam. Utensils, hunting toolS, jewelry,  wedding photographs, the museum gives a taste of what traditional tribal lives look like. Andhra Pradesh Tourism Development Corporation founded the museum in 1996. While tribal artworks furnish the walls, local Mayur and Dhimsa dances are manifested in one of the parts of the tribal museum.
Padmapuram Gardens:
Padmapuram Gardens is a famous botanical garden of Araku. It is known to be a favorite spot among many travelers. The garden was founded in 1942, located at a distance of 2.5 km from Araku Bus Station. This garden, Padmapuram was founded during World War II to supply vegetables and food to the soldiers of World War II.
Bheemili Beach:
Bheemili Beach of Araku Valley is situated at the origin of River Gosthani, Bheemunipatnamn in Vizag. The amazing Bheemli beach has an ancient lighthouse and a minor port. A beach-park on the shore of Bheemili beach has been constructed recently. Some water sports are also available in this place. In the time of the colonial era, this beach had been used as a trading port of East India Company.
Lambasingi :
Lambasingi is an off-beat and romantic hill station. The small quaint hamlet nestled in Chintapalli Mandal in the Visakhapatnam. Lambasingi is located at an altitude of 1000 m above sea level. Lambasingi is famous as the "Kashmir of Andhra Pradesh" for the dense forests and freezing temperatures. The temperature of this place drops to 1-2 degrees significantly. the gorgeous village is known for its majestic hills, apple gardens, and beautiful views of the valleys. This village is also known as "Korra Bayalu."
Things to do in Araku Valley:
Trekking:
Araku valley is the perfect location for all travel lovers and adventure junkies. It is considered one of the top trekking point in Andhra Pradesh.  You will love to hike and explore the enormous mountains of the valley. You can pamper in early morning treks. You can even join some trekking camps being held there.
Shopping:
Araku valley is the of tribals. In this place, you will find a lot of artifacts and crafts. It is the hub of tribal crafts and artifacts. You can find a vast selection of local tribal jewelry, jute bags, and ornaments made from brass and wrought iron. find out the shopaholic in you and shop from this Adivasi shopping hub.
What to eat in Araku Valley:
There are few restaurants to have food in Araku valley. Generally, those serve Chinese, Odiya, South Indian foods to travelers. But as non-veg food, you can have bamboo chicken from local vendors. A few of the food outlets are Vasundhara Restaurant, Hills View, Chandrammas Spicy Restaurant, and Sri Annapurna Tiffin Center.
How to go to Araku Valley:
By Train:
There are a lot of trains available from Visakhapatnam to Araku valley. The train journey of Araku valley serves a mesmerizing beauty. You will find the extreme beauty of nature of the stunning eastern ghat at the time of going by train to Araku valley.
By Road:
From Visakhapatnam to Araku valley, there are bus services available. It is approximately 129 km from Visakhapatnam to Araku valley. It is connected with many small towns and cities by a smooth road.
By air:
Being a hill station, Araku valley has no airport. But, Visakhapatnam has an international airport. It is connected to various metro cities of India like Mumbai, Delhi, Chennai, Kolkata, and Bangalore, etc. there are many flights available from those cities to Vizag. After that, you can easily find and hire a private taxi or cab directly from the airport to the valley.
[ Also read: Hill stations in Tamil Nadu]