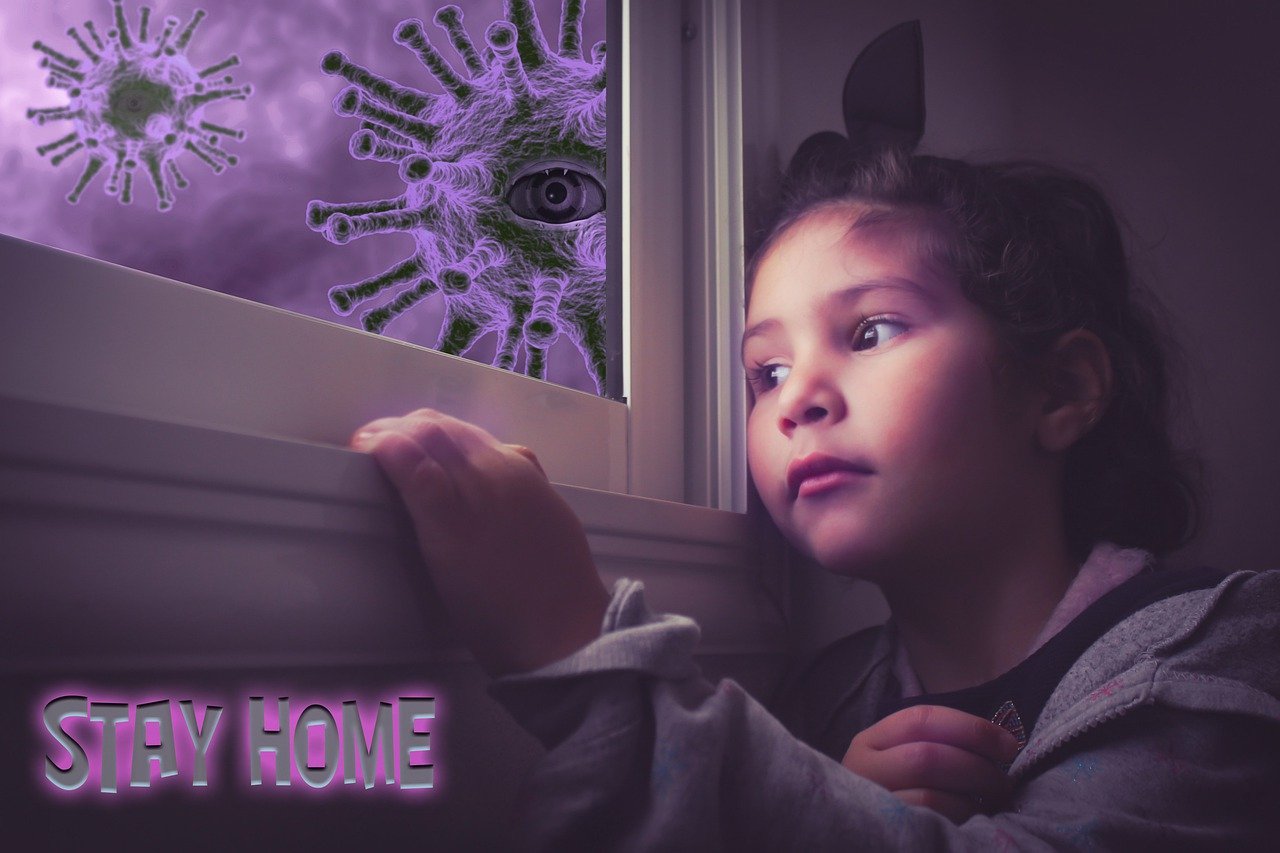 India is now battling with the novel corona virus. A worldwide pandemic situation is going on. Our respected front liners including doctors, nurses, army, policeman and others essential service providers are constantly fighting to beat the virus and overcome this pandemic situation. The whole country is trying to defeat the virus by standing strong and together. Every single person is contributing a bit to make to the community and nation safer. 
The second wave of corona virus just hit our country. New cases are registering every day.  Lockdown is going on in few states of India. Here, we listed some of the places of India which have less positive cases than other states. This list will help you to make a safe trip. Yet we are requesting you to travel only for essential purposes. If you are travelling make sure that you are COVID negative and have all the safety measures.
 Is it Safe to travel during COVID times?
Even though the second wave of corona virus has hit India, there is a lot of precautions, including mask, sanitizer, social distancing etc. We all have to keep ourselves safe and protected. According to a survey 40% traveler wanted to travel within their own country in 2021. 
COVID Free Destinations in India:
Check out the list of COVID free destinations in India to have a safe trip:
Sikkim:
Traveling across Sikkim, the Himalayan state is particularly highlighted by the majestic scenery of the thick woodlands to colorful meadows and the panoramic views of the snow capped mountains. With warm-hearted people and some of the best hospitality and boasting of magnificent treks, snow activities, and scenic views, Sikkim is a perfect travel destination. The north-eastern states of India are working tremendously well to defeat the virus. Most of the states out of north-eastern states have least number of cases. They are more safer to travel than other states. But you need TrueNat Negative Test certificate, which is not older than 72 hours before arrival. It has become one of the safe and COVID free destination in India.
Manipur:
Manipur is a beautiful land of India where mother nature is extra magnificent. Manipur is also famous for its graceful and traditional classical dance tradition and rich art and culture. Manipur is among those states of India which has least number of positive cases of deadly corona virus. This north-eastern state of India almost managed to beat the spreading of corona virus. It has become one of the safe and COVID free destination in India.
Mizoram:
Mizoram is among those states of India which are considered to be the COVID free destinations in India. As compared to the others states the low number of COVID positive cases is listed from Mizoram. If you want to travel in this pandemic situation. You can travel without worrying in Mizoram. Before travel make sure that you have all the precautions. It has become one of the safe and COVID free destination in India.
Lakshadweep:
Lakshadweep, means 'one hundred thousand islands', is a beautiful nature's gift to us.  Lakshadweep is the land of adventure. You can go for the adventurous water sports. You can also sit on the beach and soak up the natural beauty.  Scuba diving is the major attraction in this archipelago. Lakshadweep is amongst the COVID free destination in India. Lakshadweep has most least number of positive cases in all over India. The authorities and locals are collectively doing well. That made it possible for this union territory to minimize the existence of COVID 19. It has become one of the safe and COVID free destination in India.
Daman and Diu:
Despite of the fact, Daman has  border with Gujrat and in close proximity of Maharashtra, it has maintained to remain untouched with coronavirus. The authorities of Daman and Diu have called their people as "Corona Warrior" because of their collective support and obliging with rules and regulations. It has become one of the safe and COVID free destination in India.
Ladakh:
In this summer vacation Ladakh is a must-visit place. A high altitude cold dessert, Ladakh is a spectacular place to travel. Ladakh also has least number of COVID positive case compare to other states. In summer holidays you can make a trip to this majestic hill station of India. Though its mandatory for travelers to carry negative RT-PCR reports to enter in the state. The report can not be older than 96 hours. In case, travelers fail to carry RT-PCR negative reports, then they will have to undergo mandatory quarantine of 7 days and they will have to do Covid-19 test.
Nagaland:
The state of Nagaland is the home to a rich variety of flora and fauna. The key thrusts of Nagaland's tourism are its rich culture, showcasing of history and wildlife. However, Nagaland is going through a rise in corona positive cases but comparatively it still stands at a very lower position. You can travel to Nagaland by following all the instruction given by the administration of Nagaland. It has become one of the safe and COVID free destination in India.
Andaman and Nicobar:
A perfect summer gateway is incomplete without sandy beaches and cool margaritas. Andaman and Nicobar islands is a hub of pretty amazing water activities. From scuba diving to snorkeling, the mesmerizing islands offer crystal clear water and sand beaches. The administration of this union territory of India has made the negative covid-19 report mandatory for tourists. It has become one of the safe and COVID free destination in India.
Also Read:
Famous Tourist Places To Visit In Rajasthan
Famous Tourist Places To Visit In Rajasthan
Vietnam: The Beautiful Land Of The "Ascending Dragon"