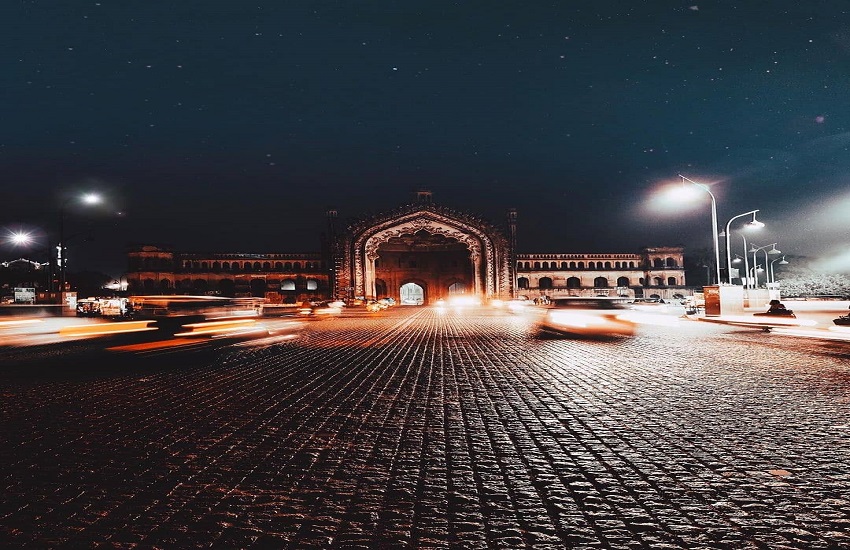 You don't need to be an expert in geography to recognize that the majestic rivers Ganges and Yamuna run through this state. The land provides a feast for curious minds, whether they are interested in nature or history.
Uttar Pradesh is rich in historical monuments and religious sites. The state is home to some of the most visited sites in India, as well as India's holiest city and the birthplace of Lord Rama and Lord Krishna.
Also Read: TOP 13 BEST FAMOUS PLACES IN JAMMU
Uttar Pradesh, also known as the "Heartland of India" has a rich cultural heritage. There's no need to strain your memory to recall the Taj Mahal or Fatehpur Sikri when Uttar Pradesh is mentioned. However, it also has some of the best man-made monuments. The Ganges River, Ram Janmabhoomi, Kumbh Mela, Triveni Sangam, and Dudhwa National Park, Mirzapur Division, Ghaziabad, Noida, Gonda, Rear, and Jaunpur are some of the most important tourist attractions in Uttar Pradesh. Below we are going to discuss Places To Visit In Uttar Pradesh.
Places To Visit In Uttar Pradesh:
1. Agra: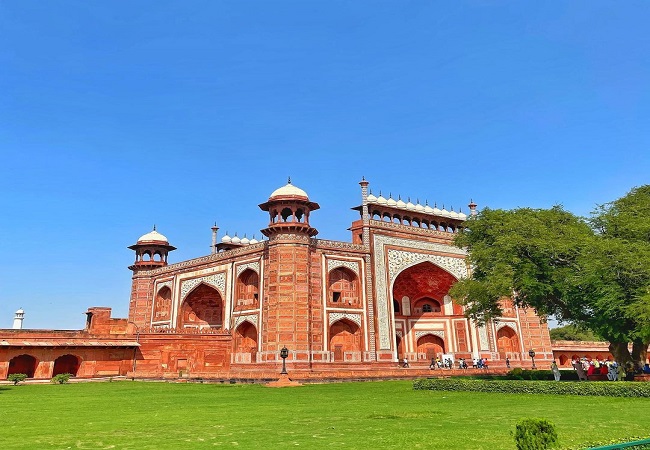 The Taj Mahal in Agra, built in the 17th century, is India's most visited monument, with over 7 million visitors each year. The Taj Mahal, Agra Fort, Sikandra, and Fatehpur Sikri are all World Heritage Sites in Agra. Many other Mughal structures, such as Akbar's Tomb and Itmad-Ud-Daulah, can also be found in Agra. Many people visit Dayal Bagh, an under-construction temple. The lifelike marble carving can be found nowhere else in India. Agra is one of the historic and heritage Places To Visit In Uttar Pradesh.
2. Taj Mahal: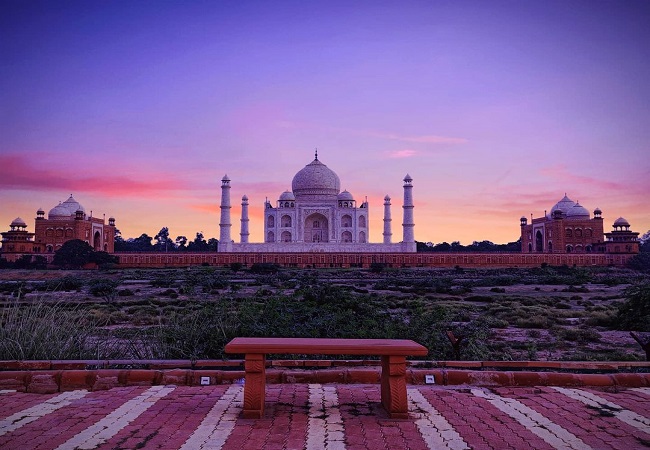 The Taj Mahal complex is thought to have been completed in its entirety in 1653 at a cost of approximately 32 million rupees, which would be approximately 70 billion rupees today. (approximately $956 million) in 2020. The tomb is set in formal gardens and is surrounded on three sides by a crenelated wall. It is part of a 17-hectare (42-acre) complex that also includes a mosque and a guest house. The tomb of Shah Jahan's favorite wife, Mumtaz Mahal, was built in 1632 by Mughal emperor Shah Jahan (who reigned from 1628 to 1658).
The mausoleum was nearly finished in 1643, but other aspects of the project were not completed for another ten years. The Taj Mahal receives 7–8 million visitors per year and was named one of the winners of the New 7 Wonders of the World initiative in 2007.20,000 artisans worked on the project, which was overseen by a board of architects led by Ustad Ahmad Lahauri, the emperor's court architect. Taj Mahal is one of the famous and historic Places To Visit In Uttar Pradesh India. 
Also Read: TOP 11 BEST TOURIST PLACES IN LAKSHADWEEP
3. Ayodhya: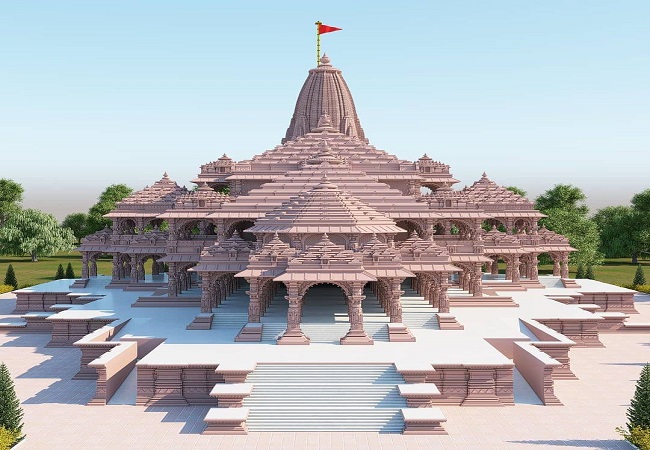 The ancient city of Ayodhya is considered sacred by Hindus because it is believed to be the birthplace of Lord Rama. It is also a place of religious significance for Muslims because it was the site of the 16th-century Babri Masjid. Some of the most important attractions in Ayodhya are listed below. Ayodhya is one of the ancient historic Places To Visit In Uttar Pradesh.
4. Lucknow: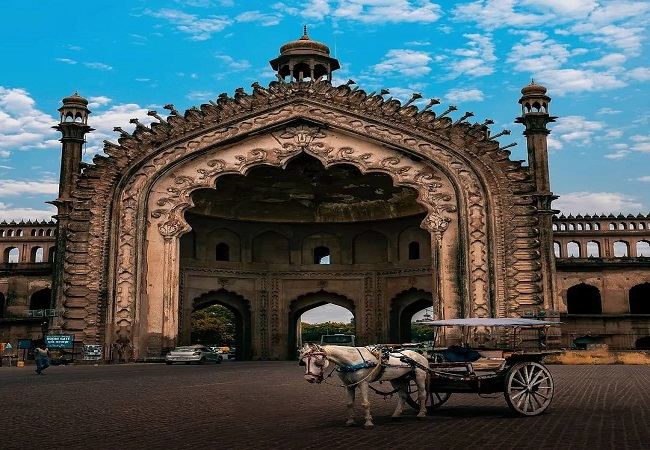 Lucknow, the capital of Uttar Pradesh and famously known as 'The City of Nawabs,' retains its ancient charm with such authority that you will feel as if you are in another world. It was the seat of the Nawabs of Awadh. The city benefited from the Nawabs' generosity and thus flourished in music, literature, arts, and crafts. Some of the most important attractions in Lucknow are listed below. Lucknow is one of the Historic city Places To Visit In Uttar Pradesh.
Also Read: TOP 13 DELIGHTFUL PLACES IN UTTARAKHAND
5. Mathura: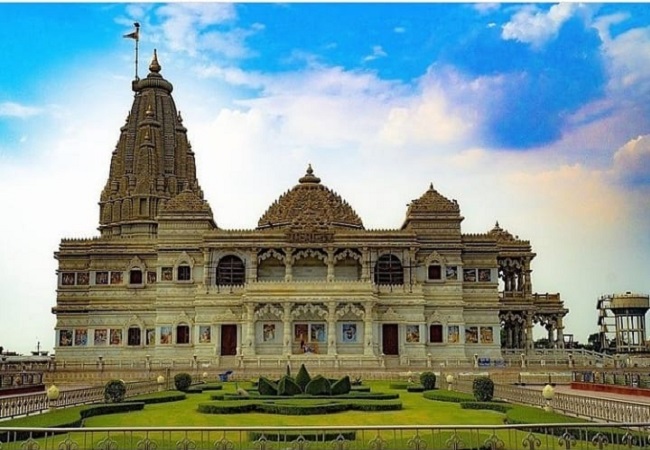 Mathura is also a Sapta Puri and the birthplace of Lord Krishna. , The Krishna Janmabhoomi is well-known for many historic religious sites and temples, including the Keshav Dev Temple, and Banke Bihari Temple Birla Mandir. Mathura has been selected as one of the heritage cities for the Government of India's Heritage City Development and Augmentation Yojana scheme. Mathura is one of the historic and famous Places To Visit In Uttar Pradesh for Hindu pilgrims.
6. Varanasi: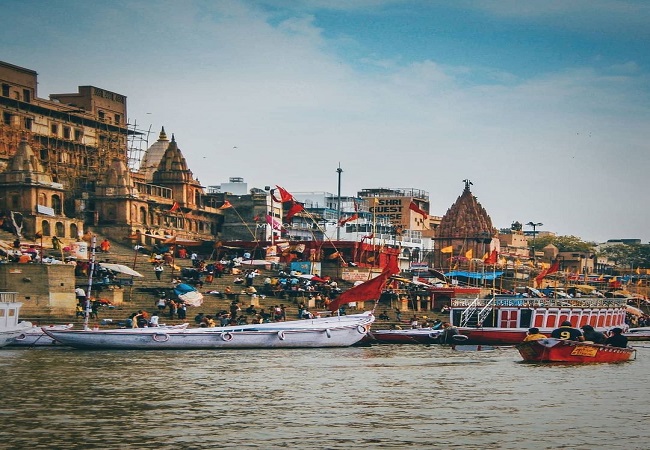 Varanasi, also known as Banaras or Kashi, is the holiest Indian city and is home to the Kashi Vishwanath Temple, Durga Temple, and Sankat Mochan Hanuman Temple. Kashi is also home to Banaras Hindu University, Asia's largest residential university, and is famous for its many ghats. Other notable landmarks in Varanasi include Jantar Mantar, Ramnagar Fort, Alamgiri Mosque, Parshvanath Jain temple, and Gange Ghats, in addition to the 19 archaeological sites.
Also Read: TOP 13 BEST PLACES TO VISIT IN AMRITSAR
7. Sarnath: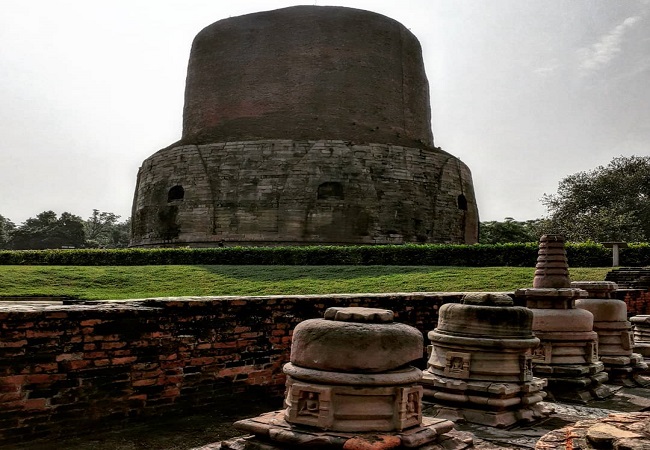 Sarnath is another important Buddhist pilgrimage site because it is here that Buddha delivered his first sermon. For Jains, the location is also sacred. Excavations here have revealed how prosperous this ancient city was in the past. The following are some of the most popular attractions in Sarnath. Sarnath is one of the ancient Places To Visit In Uttar Pradesh.
8. Jhansi: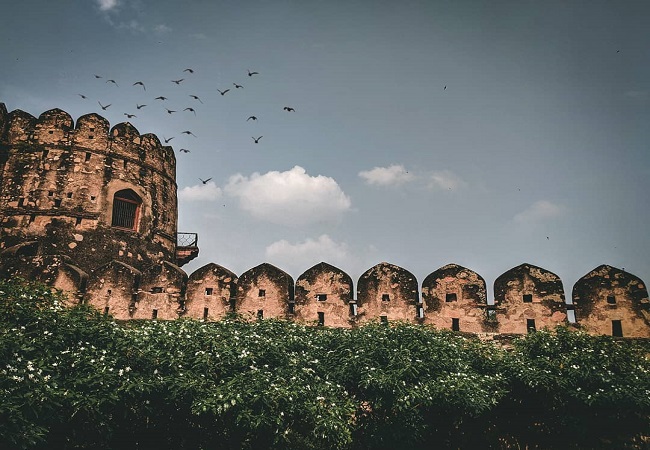 The north-south corridor from Srinagar to Kanyakumari, as well as the east-west corridor, passes close to Jhansi, causing a surge in infrastructure and real estate development in the city.
The NDA government is also developing Jhansi as a defense corridor, which will boost the city's and region's economies at the same time. In the Swachh Survekshan 2018 rankings, Jhansi was named the third cleanest city in Uttar Pradesh and the fastest moving city in the North Zone. It's about 420 kilometers (261 miles) south of Gwalior and 102 kilometers (63 miles) north of New Delhi.
The Government of India selected Jhansi as one of 98 cities for the Smart City Initiative on August 28, 2015. Jhansi, also known as the Gateway to Bundelkhand, is located at an average elevation of 285 meters near and around the rivers Pahuj and Betwa (935 ft).
Jhansi is a historic city in the Indian state of Uttar Pradesh.
By road and rail, Jhansi is well connected to all of Uttar Pradesh's major cities. It is located in the Bundelkhand region of Uttar Pradesh, on the banks of the Pahuj River, in the state's extreme south. Jhansi is one of the popular cities to visit in Places To Visit In Uttar Pradesh.
Also Read: 18 BEST PLACES TO VISIT IN TAMILNADU
9. Fatehpur Sikri: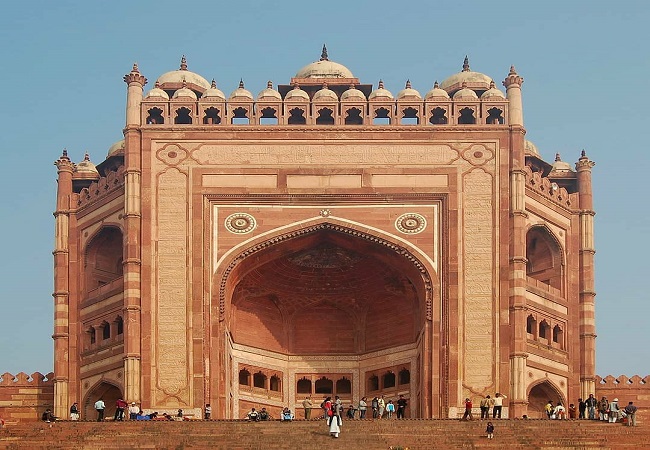 Fatehpur Sikri is a town in Uttar Pradesh, India, located in the Agra District. Emperor Akbar established the city as the Mughal Empire's capital in 1571, and it served in that capacity until 1585 when Akbar abandoned it due to a campaign in Punjab, and it was later abandoned completely in 1610.
The name of the city comes from a village called Sikri that once stood on the site.  It is one of the historic and famous Places To Visit In Uttar Pradesh.
10. Deogarh: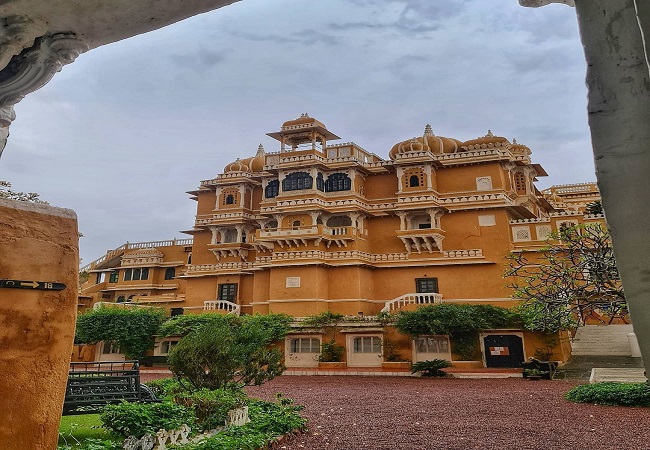 Deogarh village in Lalitpur district is known for ancient Gupta monuments and is located on the right bank of the Betwa River. The Archaeological Survey of India protects Deogarh's monuments, which include Dashavatara Temple, Shantinath Temple, and Varaha Temple. Deogarh. Deogarh is one of the popular Places To Visit In Uttar Pradesh.
11. Kanpur: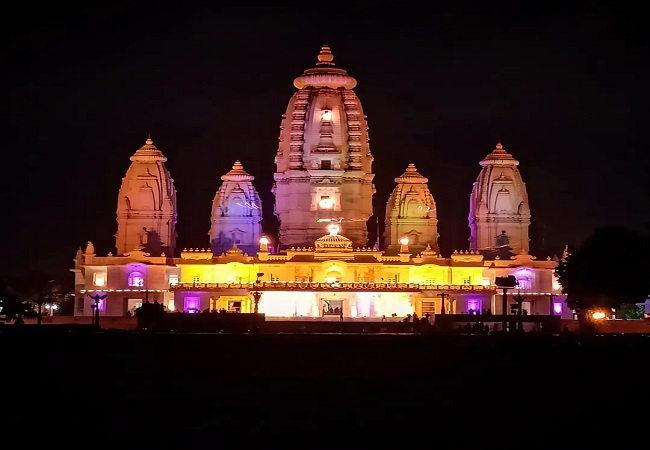 Kanpur is a large city in the Indian state of Uttar Pradesh. Kanpur, founded in 1803, grew to become one of the most important commercial and military stations in British India. Kanpur, located on the banks of the Ganges River, is North India's major financial and industrial center, as well as the country's ninth-largest urban economy. In the city, the leather and textile industries are well-known. Kanpur was an important British fort town until 1947 when India gained independence. Kanpur's famous attractions include the Allen Forest Zoo, Moti Jheel, Ganga Barrage, Kanpur Memorial Church, Jain Glass Temple, and Blue World Theme Park. Kanpur is one of the famous Places To Visit In Uttar Pradesh.
12. Allahabad: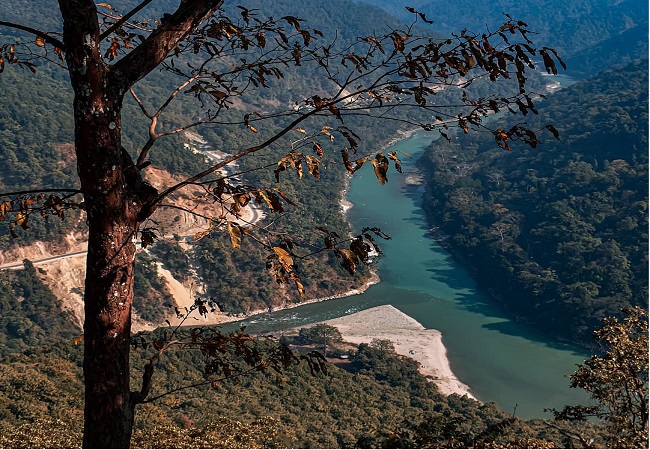 Allahabad is a city in the Indian state of Uttar Pradesh, also known as Ilahabad. It is officially known as Prayagraj. Triveni Sangam, the "three-river confluence" of the Ganges, Yamuna, and Sarasvati rivers, is close to Allahabad. It is very important in Hindu scriptures. In Hindu mythological texts, the city is mentioned as one of the world's oldest known cities, and it is revered as the holy city of Prayaga in the ancient Vedas. The Mughal emperor Akbar founded a great city in Allahabad, according to Akbarnama. Triveni Sangam, Allahabad Museum, All Saints Cathedral, Allahabad Fort, and the Kumbh Mela are some of Allahabad's well-known attractions. Allahabad is one of the famous and historic Places To Visit In Uttar Pradesh.
Also Read: 8 COVID FREE DESTINATION TO TRAVEL IN INDIA
13. Kushinagar: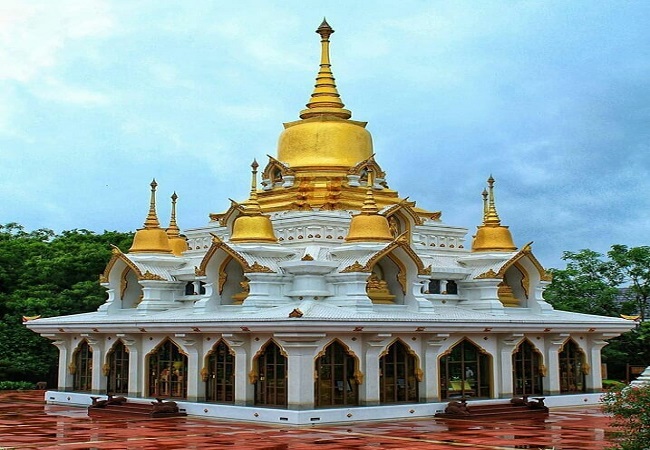 Kushinagar is a town in the Uttar Pradesh state of India, located in the Kushinagar district. Buddhists believe Gautam Buddha attained Mahaparinirvana after his death at this important Buddhist pilgrimage site. It is a Buddhist pilgrimage center for people from all over the world.  Kushinagar is one of the Places To Visit In Uttar Pradesh.
14. Aligarh: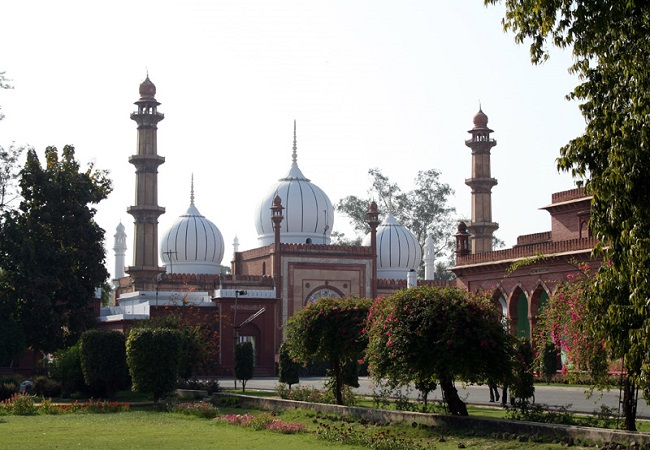 Aligarh (also known as Aligarh or Kol) is a city in the Indian state of Uttar Pradesh. It is the administrative center of the Aligarh district, and it is located 307 kilometers (191 miles) northwest of Kanpur and 130 kilometers (81 miles) southeast of New Delhi. Gautam Buddha Nagar, Bulandshahr, Sambhal, Badaun, Kasganj, Hathras Hasanpur Amroha, and Mathura are the districts that border Aligarh. Aligarh is India's 53rd most populous city as of 2011.
15.Kumbh Mela at Triveni Sangam: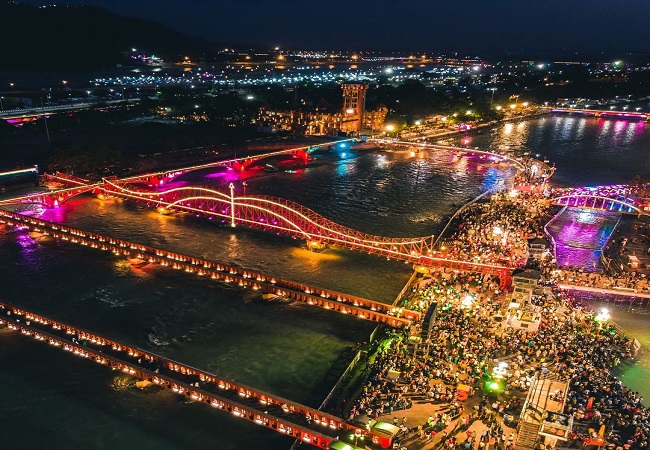 India's Kumbh Mela festival is one of the world's largest peaceful gatherings, occurring every 12 years. The historic Kumbh Mela takes place at Triveni Sangam in Allahabad, which is the confluence of three sacred Indian rivers: the Ganges, Yamuna, and the unseen Saraswati. Kumbh Mela is one historic Places To Visit In Uttar Pradesh.
Also Read: 10 MOST FAMOUS FESTIVALS OF GUJRAT
16. Chitrakoot: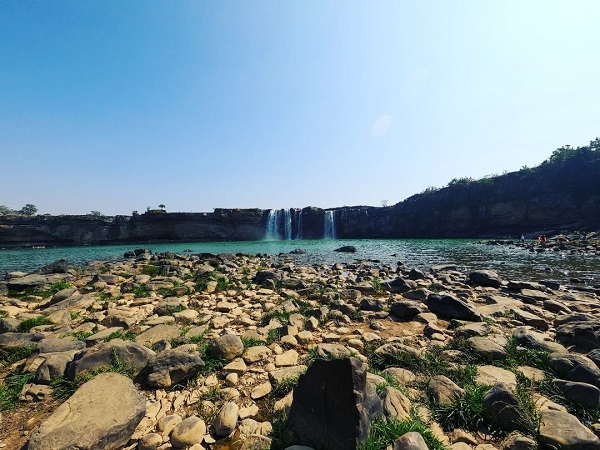 Chitrakoot is a well-known pilgrimage site as well as a Nagar panchayat in the Satna district of Madhya Pradesh, India. The Bundelkhand region is a religious, cultural, historical, and archaeologically significant site. It shares a border with Uttar Pradesh's Chitrakoot district, whose headquarters, Chitrakoot Dham, is nearby. The city is located in the historic Chitrakoot region, which is split between the Indian states of Uttar Pradesh and Madhya Pradesh today. It is well-known for a number of Hindu scripture-referenced temples and sites.
Throughout the year, it attracts pilgrims for Amavasya, Somwati Amavasya, Deepawali, Sharad-Poornima, Makar Sankranti, Rama Navami, and Free Eye Care Medical Camps. Chitrakoot is home to well-known 'Ayurvedic' and 'Yoga' centers such as 'Arogyadham.'
Conclusion:
Uttar Pradesh is home to an expansion of cuisines, most well-known of which are Awadhi cuisines and Mughal cuisines, very popular in Lucknow. The scrumptious food is meant to be hereditary of the ruling Mughals. The most sought-after dishes include – dum biryani, dum Gosht, and Nihari, that's sluggish-cooked in a single day and sealed in huge pots. In northern Uttar Pradesh, which incorporates Meerut, Moradabad, Mathura, etc., the staple food includes kachori, Aloo curry, and the very normal dal, roti, and rice. Petha is a completely well-known candy dish to be had in the kingdom and owes its authenticity to the town of Agra. Among the liquids, human beings select lassi, chaas and roohafza.
Also Read: THE BEAUTY OF GORGEOUS GANGTOK
With one go to, you continue to cannot count on to enjoy the colorful lifestyle of Uttar Pradesh. Other than the wealthy cultural heritage, historic temples, lavish palaces, and monuments, Uttar Pradesh is domestic to a lot of architectural ruins- the Taj Mahal being the most vital one and Places To Visit In Uttar Pradesh.
So, we advise you to take some break day and chart an excursion to the enormous, historical past land of Uttar Pradesh!