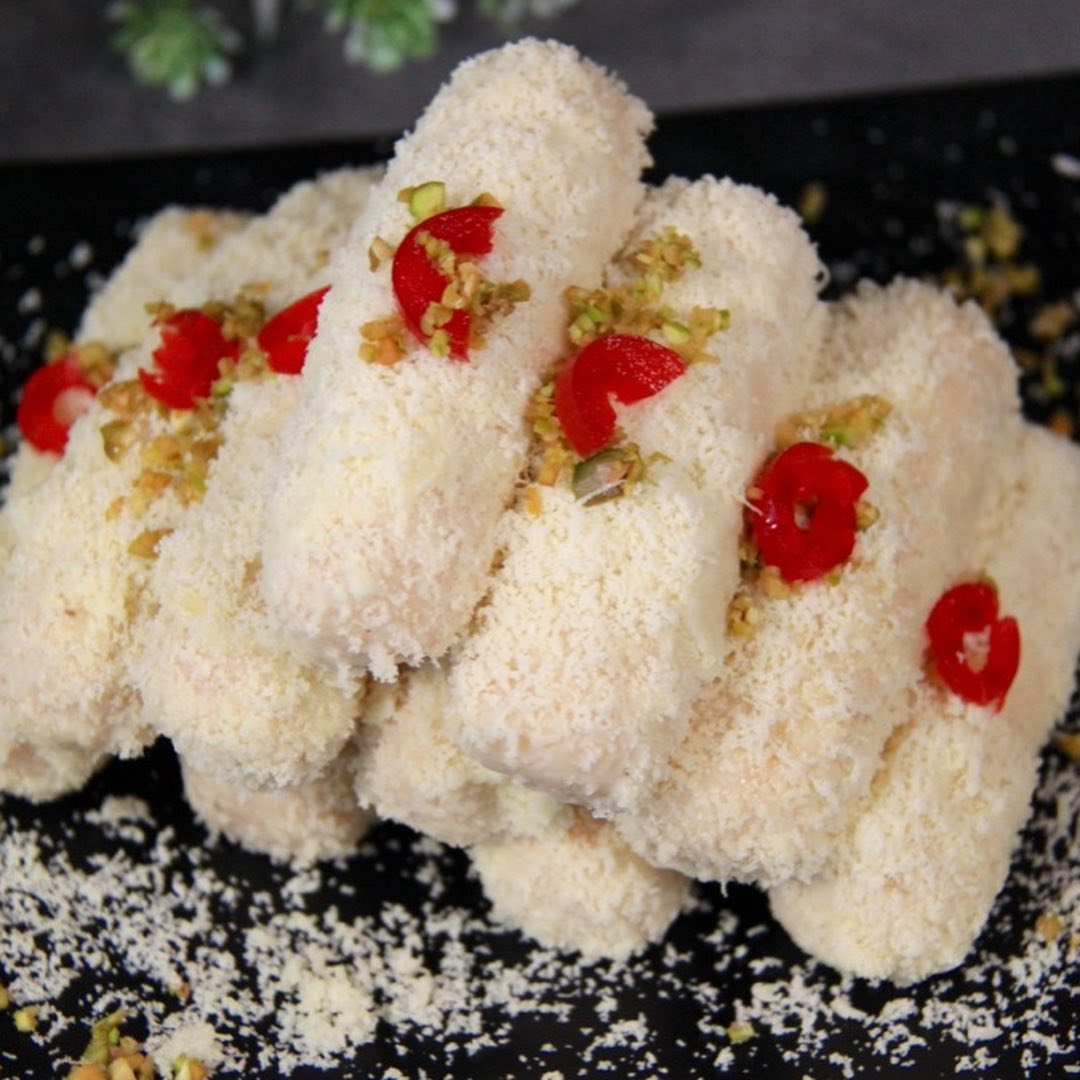 The city of joy, Kolkata, is well-known for its rich culture, iconic cinemas, heart-touching music, and mouth-watering foods, especially Bengali sweets. It's hard to find any Bengali who doesn't like traditional Bengali sweets. Like Tagore and Victoria Memorial, Bengali's weakness is their large selection of delectable Bengali sweets. Sweets are heart-throb for all ages of Bengalis. It doesn't matter in which corner they are living.
Bengali sweets are the root of the culture and tradition of the city of Joy. During festivals or weddings or just greeting guests, Bengali sweets are always at the center of the attraction. 'Mishti' is not just a food; It is an emotion to Bengalis. Not only Bengali festivals are incomplete without sweets, but also every Bengali dish is incomplete without sweets.
Famous Bengali Sweets:
Rasogolla in Kolkata:
Rosogolla is the identity of Bengal. It is a sweet, syrupy dessert popular. This white spongy round-shaped sweet, soaked in sugar syrup, tastes just heavenly. Rasogolla is made from ball-shaped dumplings of chana and semolina dough, cooked in light sugar syrup. Nobin Chandra Das, a Bengali confectioner, invented Roshogolla in the year 1868. Though it is controversial that Bengal or Odisha, which is the birthplace of Roshogolla, is believed to invented in Bengal.
Rajbhog in Kolkata:
Rajbhog is a cousin of Roshogolla. The making processing is almost similar. A chana and semolina dumpling with a delicious stuffing in its center like dry fruits, saffron, cardamom, etc. The yellow spongy soft chana balls are flavored and colored with Kesar. The taste of this sweet is just heavenly. Rajbhog is an authentic Bengali sweet which mesmerized with enchanting taste and texture. Rajbhog is the bigger version of Roshogolla which is yellow-colored. 
Misti Doi in Kolkata:
Misti Doi is a Bengali creamy and sweet dessert of Bengal. It is different from plain yogurt through the technique of preparation. It is made with milk and jaggery. Mishti Doi is made from thickened boiled milk and adding sugar. Mishti Doi is a very smooth and yummy dessert. It is one of the most popular and delicious Bengali sweet creamy delights.
Mohan Bhog:
Mohan Bhog is a delicious Bengali Dessert, made mostly in every part of India. It is very special to Bengali Cuisine. Mohan Bhog is made of semolina dough. It is found in various shapes and sizes. This delicious sugary sweet is a fabulous treat for any kind of occasion. Persons of all ages love it. It is one of the delicious traditional Bengali sweet. This is one of the delicious and famous Bengali sweets.
Shondesh:
Shondesh is a dry Bengali sweet. It comes in many variants. It is made with Condensed milk Sugar and Jaggery. This dessert is found in different shapes and designs like Nolen Gurer Shondesh, which is made with a special kind of jaggery, called Nolen Gur; Jol Bhara Sandesh, chocolate Sandesh, Kalakand, Ratabi Sandesh, Kanthal Sandesh, etc. A unique shondesh, Abar Khabo Sandesh is another popular sweet of  Kolkata. It is invented by a Bengali confectioner Nabin Ch. Das which is made of cashews, kheer & raisin.
Kheer Kadam:
Kheer Kadam is an exotic and delicious Bengali sweet. This sweet is made of small chhena, khoya, and powdered sugar. This Bengali sweet is also called Ras Kadam. This Bengali Misti derives its Name from the Kadamba, a ball-shaped flower with tiny white petals. This sweetmeat is made by kheer coated a dry Roshogolla. Then, also dusted with dried kheer. It is one of the famous Bengali sweets.
Pantua in Kolkata:
Pantua is another Bengali popular sweet. Pantua is a delicious combination of milk, semolina, chana, ghee, and sugar, served on a bed of sugar syrup. It is quite similar to gulab jamuns. Pantua ranges in color from pale brown to nearly black. Rosewater and cardamom are slightly added to add some flavors to the sweet. It is one of the famous Bengali sweets.
Chhanar Jilipi:
If you're a sweet lover and fan of the typical jalebi, then try this. The main ingridient of the Chhanar Jilipi is chhana, khoya, and maida. It's fried deep and then soaked in sugar syrup. To add the flavor, cardamom is added. It is mouth-watering and tastes heavenly. This pale brown, soft sweet is served on a bed of sugar syrup. If you have sweet teeth, then you must try this amazing delicacy of Bengal once. This is one of the delicious and famous Bengali sweets.
Malpua:
Malpua is a traditional Indian sweet. Every region prepares it differently and loves this dish. The Bengali version has a quite distinct taste of fennel and its crispiness. It is considered a pancake that is also a dessert. Malpua is a syrup-soaked combination made from flour and sugar and additional ingredients include coconut. These sweets are fried before being soaked in sugar syrup. This Bengali sweet is also famous in north India and Odisha.
Rasmalai:
Rasmalai is a quite popular and delicious sweet in Bengal. It is made with small sweet chhena balls soaked in malai. For flavor, a dash of cardamom is also added. It is cooked in a combination of sugar syrup, milk, saffron, pistachios, and kheer. The small sweet chhena balls are dipped and cooked in milk cream. Then the tiny Roshogollas are soaked in a creamy, milky base. It is a very delicious delicacy of Bengal. It is among the signature Bengali sweets.
Chomchom:
Malai chom chom is a famous sweet of Bengal. It is made of flour, coconut, cream, sugar, and saffron. The sweet is oval-shaped and often has a brownish color to it. It comes in a variety of other vibrant colors. The sweet is garnished and coated in mawa or coconut flakes. It is among the signature Bengali sweets.
Patishapta:
Patishapta is a famous Bengali sweet also known as "Pithe", a festival favorite consisting of a delicious crepe. This stuffed pancake roll is generally made for Makar Sankranti. This is stuffed with a mixture of coconut, cardamom, jaggery, khoya, and dry fruits. The pancake batter is made with all-purpose flour, semolina, and rice flour, and is mixed with milk. This is a festival favorite sweet. It is among the delicious Bengali sweets.
Labong Latika:
Labong Latika is one of the traditional Bengali sweets. Labong means to clove in English and is used in plenty of numbers in this dish. Labong Latika's pocket is made of all-purpose flour and is stuffed with sweetened khoya and a crusty pastry covering. Finally, the cluster is sealed with a piece of clove. The sweet is then fried in ghee and left to cool in sugar syrup for a while.  
Langcha in Bardhaman:
Langcha is a popular Bengal sweet. This is a famous fried sweet of West Bengal. Langcha is one of the most delicious and mouth-watering Bengali Sweets. Langcha is made with flour and khoya. It is fried and then dipped into the sugar syrup. This famous Bengali sweet is made during any kind of festival and special occasion. Bardhaman District's Shaktigarh is famous for Langcha. There are several Lyangcha shops in Shaktigarh and most of them are scattered on the National Highway. You can find Lyangcha shops with every possible name like Lyangcha Mahal, Lyangcha Kuthi, Lyangcha Bhavan, Lyangcha House, and Lyangcha with every possible size.
Sarbhaja in Krishnanagar:
Shor Bhaja is a delicious sweet dessert. The main ingredient is deep-fried milk cream. Outside the Bengali community, Sar Baja is not well known. It is one of the best and mouth-watering Bengali sweets. In another variation, baked cream milk layers are called spuria. The fried or baked pieces are dipped in sugar syrup. Krishna Nagar, Nadia is the birthplace of Shor Bhaja. This sweet is made of pure cream of milk. Khoya and chhanna are also added with it. It is among the delicious Bengali sweets.
Sitabhog in Bardhaman:
Sitabhog is a Bengali Special Dish. It is believed that this sweet's name is Sitabhog because this Sweet was one of the favorite sweet of Mata Sita. Sitabhog is a famous sweet dish from the Bardhaman of Bengal. Sitabhog is a very delicious sweet. It is a very interesting dessert too. It looks like white pulao but it tastes sweet. Many variations of this sweet are available. But traditionally it is made of white rice and gulab jamun. It is among the delicious Bengali sweets. It is also among the signature Bengali sweets.
Mihidana in Bardhaman:
Mihidana is a famous Bengali sweet from Burdwan, West Bengal. Mihidana, is considered as the micro cousin of the Boondi. Mihidana is derived from two words, Mihi which means fine, and Dana, meaning grain. This dessert is made from powdered Kaminibhog, Gobindobhog, and basmati rice, mixed with flour. For golden color, saffron is added. On 10th February 1904, Lord Corson visited Burdwan to provide the title of Maharaja on then king of Burdwan, Vijaychanda. To mark the occasion, a local confectioner, Bhairav Chandra Nag, created this delight called Mihidana. It is among the signature Bengali sweets.
 

Joynogor-er Moa:
Joynagarer moa is a very popular and delicious Bengali sweet. It is a seasonal Bengali sweetmeat delicacy. It is made from date palm jaggery and puffed rice. Joynagar, West Bengal is the home of this variety of moa. Now, this popular sweet is available in every corner of Bengal. But the taste of the Moa of Joynagar is something unique and distinctive. It is among the signature Bengali sweets.
[Also Read: Famous Street foods in Kolkata
                      Glamorous places for Destination Wedding
                      Lonavala: The Jewel of Shyadri mountains