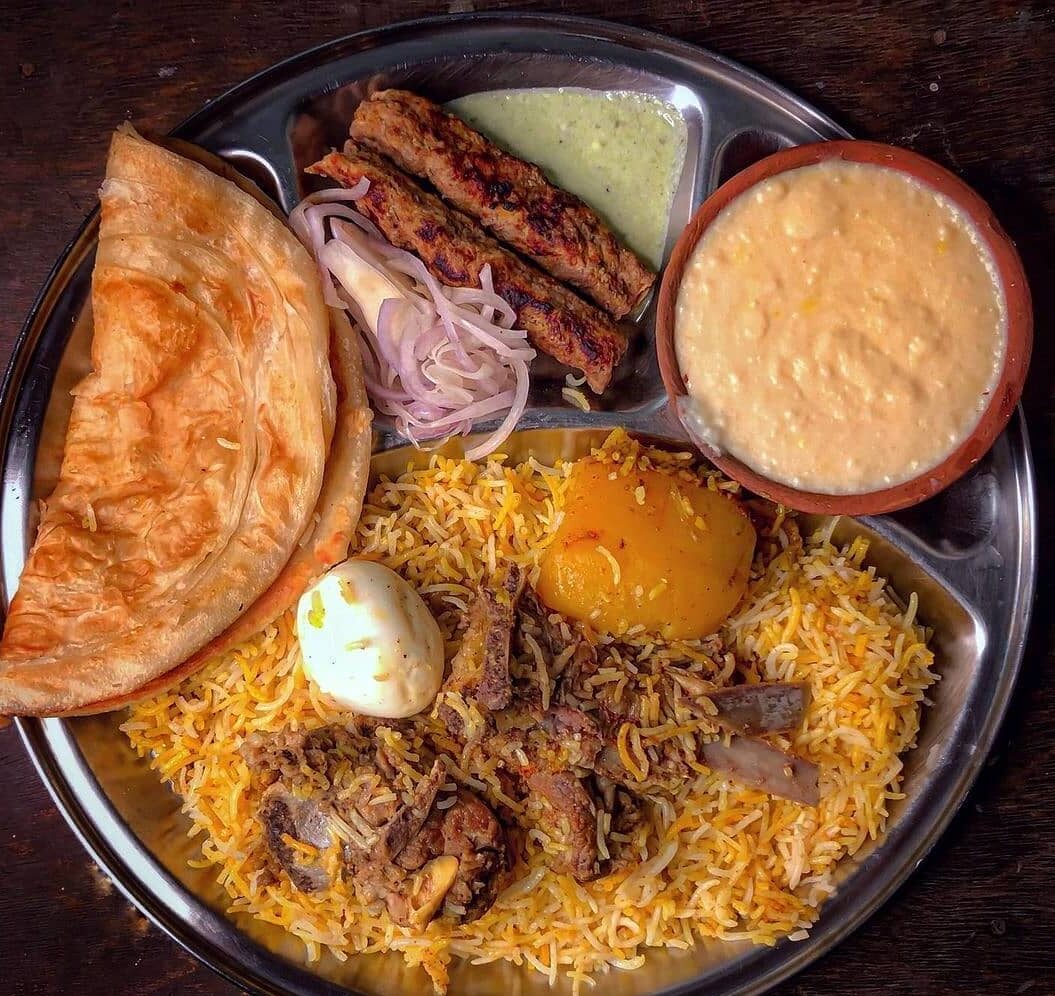 Kolkata, the City of Joy, is also known as Treasure for foodies. Kolkata enrich with its heritage, traditional food, and culture and with the people, called "Bengalis". In Kolkata, there are plenty of tourist places with rich architecture on one hand. On the other hand, Kolkata is the "King of street foods". You will find some delicious street foods in Kolkata.
Kolkata is of 4.5 million people. There are many tourist places in Kolkata that are enriching Kolkata tourism. Kolkata is the cultural capital of India full of heritage. Kolkata is also a treasure of Foods, especially street foods. The unique and majestic part is Kolkata is one of the cheapest cities. So you can visit and stay in Kolkata at a cheap price.
The city of Joy, Kolkata is a treasure for food lovers, especially for sweet lovers peoples. Bengali sweets are famous all over the world. From Mishti Doi to Malpua, from Roshogulla to Kacha Golla. You will find various sweets in Kolkata. But you will also find absolutely mouth-watering, spicy, and tangy foods also in Kolkata. Phuchka to Jhalmuri, Keemar Doi bora to Kathi roll, Cutlet to Chinese, this place has all the options for each and every one. Here are some delicious street foods in Kolkata, which will be a reason to love Kolkata.
Famous Street Foods  in Kolkata you must try:
Puchkas at Vivekananda Park:
Phuchka!! It is the king of street food in Kolkata. Every Bengali dies for this tangy dish. Kolkata is famous for Phuchka. In all over India Phuchka is the most famous street food. But Kolkata's Phuchka is something special. Many food lovers from all over the country come to Kolkata only by the attraction of Phuchka. Though every Phuchkawala of Kolkata makes yummy Phuchka which brings water to the tongue, Phuchkawalas of Vivekananda Park does something unique.
Kolkata dies for Vivekananda Park's Phuchka. You will found very few people who never taste Vivekananda Park's Phuchka. Combined with spicy masalas, tetul gola (tamarind pulp), mashed potato, and papris, Phuchka is simply heavenly. Phuchka is amongst the best and delicious street foods in Kolkata.
Churmur at Maharaja Chaat Centre:
The cousin of Phuchka, Churmur is also something majestic. You cal try this with another family member of the Fuchka family. Much like Phuchka, Churmur is made of crushed Phuchka, with mashed potatoes, onions, spices, and tetul gola –the pulp of tamarind. When you will take a bite your mouth will be full of Heaven. Maharaja Chaat Centre, Southern Avenue is the place of Churmur. If you miss one of the most delicious street foods in Kolkata, you will regret it. 
Aloo Kabli at Kalika Mukhorochak at Surya Sen Street:
Aloo Kabli is one of the delicious street foods in Kolkata, quite similar to Churmur. Only the difference is there is no use of Phuchka Papri in Alukabli. A yummy unity of boiled potatoes, tamarind pulp, onions, tomatoes, chilies, chickpeas, and spicey masalas. One of the quickest dishes of potato. Aloo Kabli is a spicy and delicious dish you must try in Kolkata.
Jhalmuri at Jawaharlal Nehru Road and Triangular Park:
Jhalmuri is amongst one of the famous street oof in Kolkata.  The snack is a tossed-up mix of puffed rice, namkeen, peanuts, coriander, onions, tomatoes, spices, chilies, and more. You can find this street food in every nook of the city. Although Jhalmuri is common street food for Kolkata's people, Jawaharlal Nehru Road and Triangular Park is the place of Jhalmuri. Without cooking it is the quickest and delicious and one of the best street foods in Kolkata. It is served in a wrap of the newspaper. With hot tea, this street is just a snack mouthful of heaven. 
Ghoti Gorom at Princep Ghat:
Ghoti Gorom is one of the delicious street foods in Kolkata. It is an amazing combination of Chanachur, lemon juice, onion, and chili. It is the famous Street Food to have at Princep Ghat, walking along the river. Having Ghoti Gorom you can walk and witness the beautiful sunset view on the river Ganges. Having tea from the tea stall and Ghoti Gorom, you can spend a perfect evening with your partner. 
Tele Bhaja at Kalika Mukhorochok Telebhaja, College Street:
Televaja is known to Bengalis from the era of "Lanthan". In our childhood, we had our tiffin in the evening with puffed rice and Televaja. Since then, Televaja is a very famous street food in Kolkata. Telebhaja is a deep-fried snack. Televaja is one of the most delicious street foods in Kolkata.
Kalika Mukhorochok Telebhaja is a very famous snack-shop in College Street, Kolkata. It is a 50-year-old shop that has made its name of selling the best Telebhaja in the city.  From brinjal fries to fried fish, egg chops to mutton chops, Fish cutlets to vegetable chop are available. All of these Telebhaja sell out in a couple of hours. The shop is opened only in the evenings from 4 PM to 8 PM. But in those couple of hours, people fight to place orders.
Ghugni Chaat at Dacre Lane or Dacre Street:
Ghoogni Chaat is One of the most popular food and one of the most delicious street foods in Kolkata. Dacre Street which is also famous as Decker's Lane is the treasure of Kolkata's Street food. You would get everything that you want to try. From Punjabi to Chinese and the traditional Bengali dishes, everything is available here. Ghugni, Puchkas, Schezwan chicken, Chowmein, luchi-alu dom, fish roll, Jhali Muri and manymore. WHO has rated the food of this place to be not only one of the best street foods in Kolkata but also one of the Best Street Foods in the World!
Keemar Doi Bora in Burrabazar:
Keemar Doi Bora is a signature Bengali dish. Keemar Doi Bora is a twist in the regular and usual Dahi Vada. It is minced meatballs dropped in sweet Dahi garnished with spices, that is – cinnamon, a pinch of red chili powder, cumin, black mustard seeds, and fenugreek. This is one of the delicious and famous street foods in Kolkata that attracts a lot of people, especially the North Indians. No doubt it is one of the best street foods in Kolkata.
Luchi & Alu Dom at Fairlie Place and Stock Exchange, BBD Bag:
Lucchi & Alu Dom is a traditional dish of Bengalis. Sunday breakfast is incomplete "Fulko Luchi – Alu dom" to Bengalis. Not only it is homemade food. Lucchi – Alu Dom is also famous and one of the most delicious street foods in Kolkata. Luchi – Alu Dom is a famous and delicious dish of Fairlie Place, Kolkata.  Fairlie Place is the central business point of Kolkata. You can find people in formal attire pacing the street either on the phone or with a newspaper in hand.
Although the street is filled with various food stalls, the most famous dish is the Luchi – Alu Dom. Luchi is similar to the puris and Alu Dom is the Bengali version of Dum Aloo. Fairlie Place makes it the best. There are also Kachoris and Rice and Fish curry, sweets, and also all kind of street foods in Kolkata is available in the market.
Fish Fry at Golpark Crossing:
Fish Fry is another specialty of Kolkata street food. Fish fry is amongst one of the mouth-watering street foods in Kolkata. There is a small shop at Golpark's 5-point crossing, on the Gariahat Side. They sell the most amazing fish fries in Kolkata ever. Their specialty butterfish fry is just heaven. Crispy, crumb-coated Fish Fry is traditionally made of Bhetki, a sweet water fish. Green salad with cucumber, beetroots, and thin slices of onions with a dash of lemon usually served as a side to Fish Fry. With Bengal's favorite Mustard sauce Kasundi, Fish fry is one of the most delicious foods in Kolkata.
Mutton Kabiraji Cutlet at Mitra Café:
Mutton Kabiraji Cutlet is another delicious dish of Kolkata. For non-veg lovers, the Kabiraji cutlet is just heaven. Kolkata trip is incomplete without tasting the famous Mutton Kabiraji Cutlet. Kabiraji Cutlet, one of the best street foods in Kolkata, is made with minced mutton, wrapped in an egg net, and deep-fried. Bengalis die for the delicious taste of the cutlet at Mitra Café. Moghlai Parathas, Fish chops, Fish fingers are also available at Mitra Café. Rolls of various kinds that you can't even think of are available here. 
Kathi Rolls at Zaika, Park Street:
Kolkata's Kathi Roll is a delicious dish of Kolkata street food. This shop called Zaika invented Kathi Rolls first. They owe the credit to the delicious stuffing wrapped in thin roti. It is now found in every city. Egg, mutton, chicken, paneer – anything you want as the stuffed item of the roll and they have it. A flour paratha is rolled up with your chosen stuffing with sauces, spices, and veggies. It is one of the famous street foods in Kolkata that is enough to fill your tummy and satisfy your taste.
Mughlai Parathas at Anadi Cabin, Jawaharlal Nehru Road:
Mughlai paratha is a mouth-watering and one of the famous street foods in Kolkata. It is actually a roti stuffed chicken keema and broken cutlets, onion, and eggs. This is one of the most delicious, stomach-filling, and soul-satisfying street foods in Kolkata. It tastes heavenly. Although it is found in almost every corner of Kolkata, it is the specialty of Anadi Cabin – Mughlai Parathas.
Dragon Chicken at Lord's More:
Kolkata is the hub for foodies. The city of joy not only has authentic Bengali street food but also other delicious variants. Dragon Chicken is one of the street foods in Kolkata. It is a Chinese dish. The street opposite the South city mall serves the best Chinese street food in Kolkata. Dragon Chicken is a spicy dish. It is made with chicken breasts, ginger garlic paste, crushed corns, and garam masala as its main ingredients. The dish is a little bit dry and spicy but has a mouthwatering taste. 
Momos at Rabindra Sadan Metro Exit:
Kolkata has a variety of foods. Tibetan cuisine is one of them. It is always been a favorite cuisine in Kolkata. Rabindra Sadan Metro Exit is one of the best places to have this kind of cuisine. Momos are served here with a piping hot soup and sauce. A line of shops will be seen in this area and they are always gathered with students and office goers. The momos of this place are breathtaking and mouth-watering and the price is also very low.
Fruit Kulfi at Camac Street:
Kulfi!! a desert which is everyone's favorite from child to old. If you think Kulfis come in a regular shape, taste, and size, then you must visit Camac Street's most amazing Kulfiwallah! This person, who can be found on Camac Street, somewhere between Pantaloons and St. Xavier's, has a small movable shop and he keeps a box of dry ice near his basket to stuff his delicious kulfis in. You can take the Sitaphal, Mango, and the Cheeku kulfi to be your favorites.
Doodh Cola at Balwant Singh Eating House, S.P Mukherjee Road:
Kolkata is famous for its tea culture. Balwant Singh Eating House is a historical place where you can observe this tea culture aptly. They serve their tea in different 'bhaanr' which's sizes are the absolute best. But they are especially famous for a unique offering called the Doodh cola, a most joyous union of cola and milk. It is absolutely perfect to beat the summer heat. Though now this preparation is available throughout the city, Balwant Singh's Dhaba is the most famous and best for Doodh Cola in Kolkata. 
Chilla & Daal Pakori at Vardaan Market:
Vardaan Market is located at the heart of the business district of Camac Stree. It is home to some of the best vegetarian street foods in Kolkata. Try Marwari dishes like the Chilla, Daal pakori, etc. at Vardaan Market. Chilla is not very widely available. This made with mashed moong dal. This dish is served with garlic chutney and green chilies chutney.
Samosas at Tiwari Brothers, Burrabazaar:
Shingara is a delicious and one of the oldest street foods in Kolkata. It is called Samosa in other regions of India and in the world. It is a triangular fried snack with potato stuffing. Shingara, is one of the best street foods in Kolkata, is not limited to aloo stuffing, mutton, chicken, and lamb stuffing is available as well. Tiwari Brothers are famous for their Masala Chai and Shingara. If you want to enjoy this street food of Kolkata, then go to the Tiwari Brothers for some 'special chai' and hot piping samosas.
Desi Chinese at China Town, Tiretti Bazaar:
Like the other variety of food, Kolkata has a Chinese food culture too. If you want to taste authentic Chinese, with all the traditionally cooked food, then you have to come to China town, Kolkata. China town is a neighborhood near Lalbazar in Central Kolkata, was once home to 20,000 Chinese, but now the population has dropped. But it has been still holding its food culture. 
These delicacies add a totally different flavor to the Kolkata street food cuisine, especially during the New Year of Chinese when this place is beautified with Chinese crafts and hangings and little dragons on the houses and shops.
Conclusion:
These are some of the best and famous street foods in Kolkata you should try. All of them are mouth-watering and delicious. You would not regret trying these. This variety of foods and dishes make Kolkata unique and distinctive from all the other places. A huge variety of dishes make Kolkata Paradise for all food lovers.
 [Also Read: 18 Most Famous Places to Visit in Kolkata]