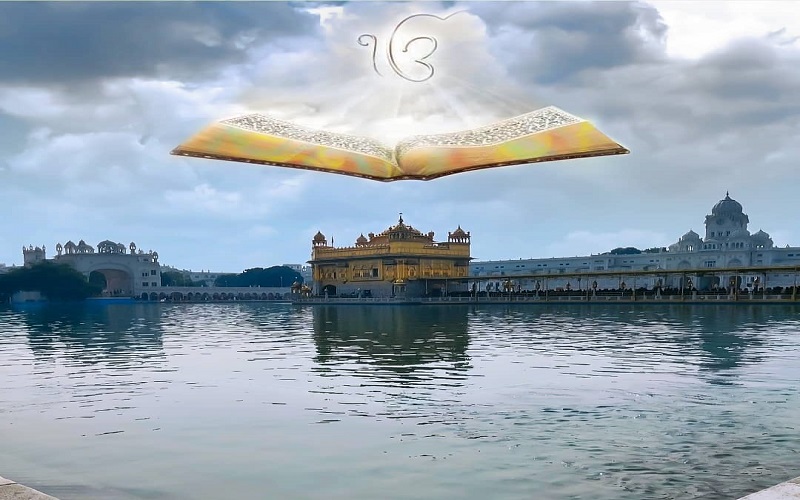 Punjab, also known as the Land of Five Rivers, is a popular Places To Visit In Punjab. The state has a lot to offer, from famous attractions like the Golden Temple and Jallianwala Bagh to planned cities and national parks. Moreover, you can immerse yourself in the true essence of Punjab by indulging in delectable Amritsari kulcha and lassi, dancing to lively bhangra music, shopping for Punjabi juttis, and visiting mustard fields. If you are planning a trip to the state, here is a list of the top places to visit in Punjab for an unforgettable vacation.
Also Read: TOP 13 BEST MUST VISIT PLACES IN MALDIVES
Places To Visit In Punjab:
1. Amritsar: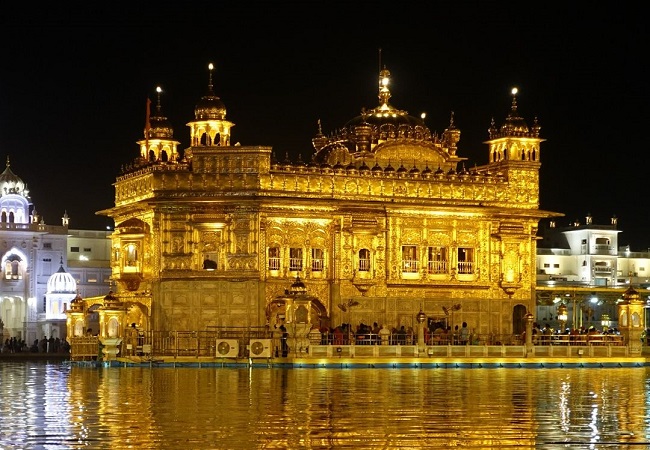 Amritsar, the city known for mythology, patriotism, and spirituality, is always at the top of the list when it comes to religious Places To Visit In Punjab. This is one of the most important pilgrimage sites for Sikhs, as it is home to the Golden Temple or Sri Harmandir Sahib. There are numerous significant monuments in Punjab. Amritsar's small streets are lined with stores offering bright juttis, suits, and other accessories. A foodie can never have too much Amritsari Kulche, Butter Chicken, or Lassi – the list goes on and on!
2. Chandigarh: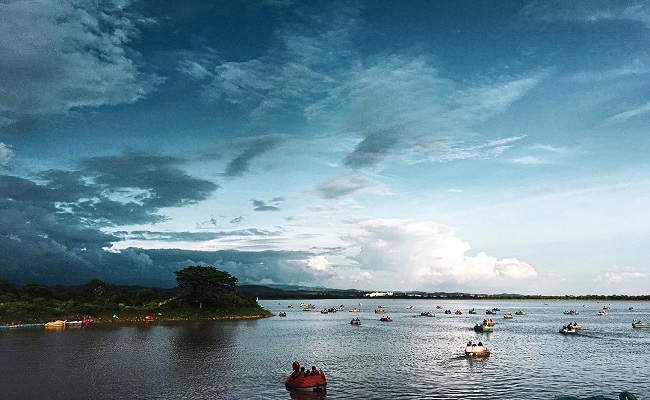 Chandigarh, Punjab's capital, is one of India's metro cities and one of the Best Places To Visit In Punjab. This warm city will welcome you with a taste of everything from modernity to antiquity. Chandigarh is also one of the cleanest cities in the country, with plenty of opportunities to go shopping, relax in a cafe, or chill by a lake or garden. If you're looking for things to do in Punjab, this is the place to go. You wouldn't even have to worry about getting there because this city is well-connected by road, rail, and even airplanes.
Also Read: TOP 13 BEST FAMOUS PLACES IN JAMMU
3. Pathankot: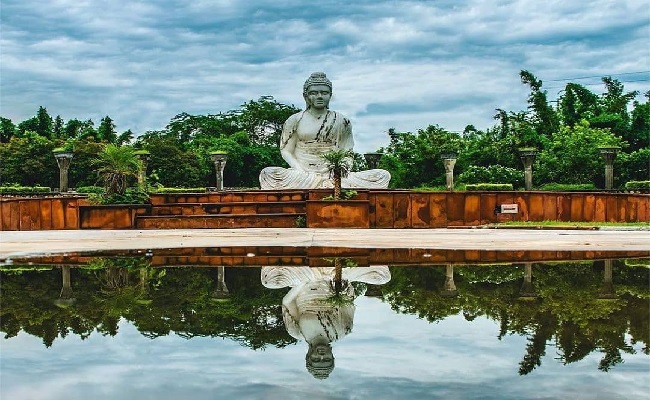 Pathankot, one of Punjab's most well-known cities, shares borders with Himachal Pradesh and Jammu, and Kashmir. This city, which is surrounded by lush foliage, is even more beautiful during the rainy season. The city is noted for its history as well as its beautiful landscape. Pathankot is also a significant rail hub for Himachal's adjacent cities, including Dalhousie. Pathankot is one of the popular Places To Visit In Punjab.
4. Patiala: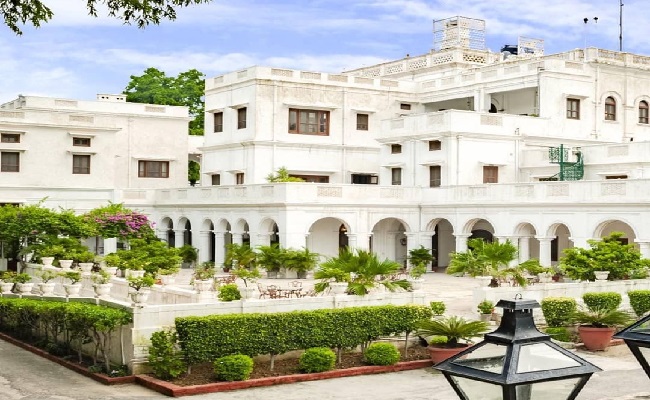 If you enjoy history, this city will not disappoint you. Patiala is also a good option for visitors who want to buy authentic Punjabi items like juttis and pandas. Patiala, the state's fourth-largest city, is a name that appears frequently on lists of beautiful Places To Visit In Punjab. It is also known as the City of Newspapers, and the monuments here showcase a variety of architectural styles, including Mughal, Rajput, and, of course, Punjab. Patiala, Punjab, has a plethora of places to visit.
Also Read: TOP BEST 16 PLACES TO VISIT IN UTTAR PRADESH
5. Jalandhar: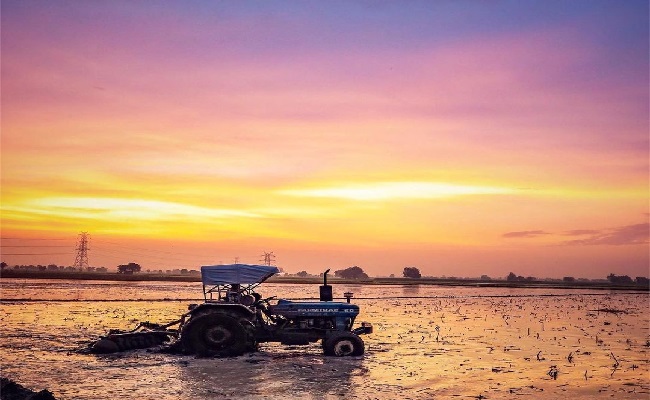 Jalandhar is a city with a lot to offer. If you're out exploring with the kids, there's a lot to see and do. This is one of Punjab's most renowned tourist destinations.
Jalandhar is a name that can never be forgotten in a list of the greatest places to visit in Punjab because it displays Punjabi culture. This is an ancient city that holds special significance for both Sikhs and Hindus because of its numerous sacred shrines.
6. Ludhiana: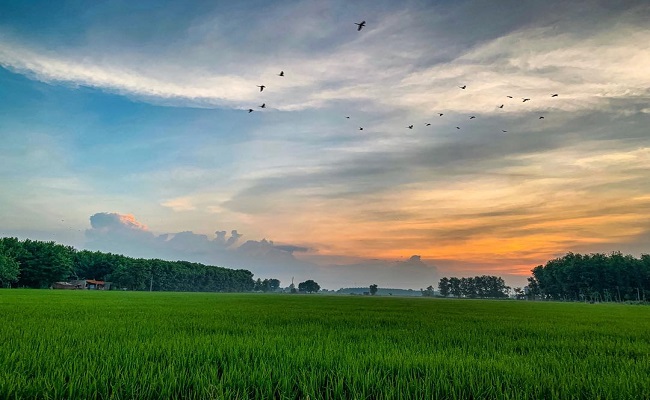 Ludhiana is yet another recommendation on our list of places to visit in Punjab. This is where you will be able to see the state's true beauty as well as its thriving agricultural scene. This small but beautiful city will give you an insight into local life, especially if you stroll through the Museum of Rural Life. If you're going with children, there's history, a zoo with some species, wonderful food, and even an amusement park to look forward to.
Also Read: 14 BEST PLACES TO VISIT IN LADAKH
7. Mohali: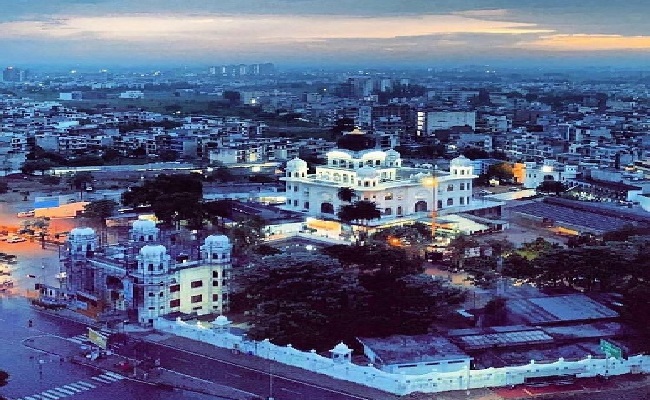 Mohali, also known as Ajitgarh, is a significant commercial, cultural, and transportation hub. The location is crucial for the promotion of sports. Both the PCA Cricket Stadium and the International Hockey Stadium in Mohali attract sports fans from all across the country to this picturesque venue. Devotees go to the area because it is home to a number of well-known Gurudwaras, including Gurudwara Amb Sahib, Singh Shaheedan, and others. This is one of the most well-known places to visit in Punjab.
8. Sirhind: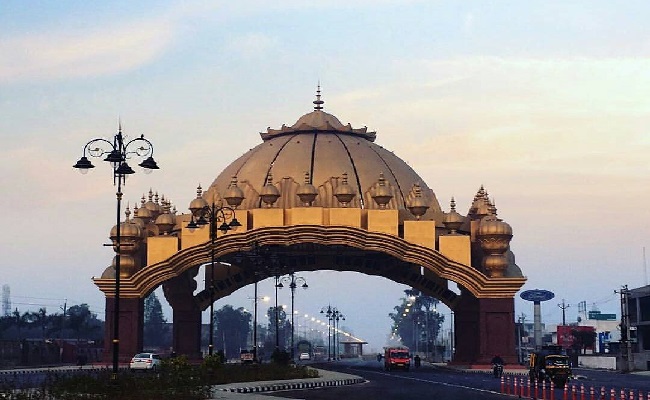 Fatehgarh Sahib was the previous name for Sirhind. It was Prithviraj Chauhan's military outpost during his insurrection against Muhammad Ghori. The location was discovered to be part of the Ghauri Sultanate, and it was later refounded by Tughlaq rulers in the year 1362. If you visit Sirhind, you will see vestiges of its former history, offering you a unique opportunity to learn about prior monarchs' hardships.
It is now a popular Sikh pilgrimage site since it is where Guru Gobind Singh's two young sons were brutally murdered. This is one of the top tourist destinations in Punjab for learning about the culture and tranquility of the region.
Also Read: TOP 11 BEST PLACES TO VISIT KASAULI
9. Gurdaspur: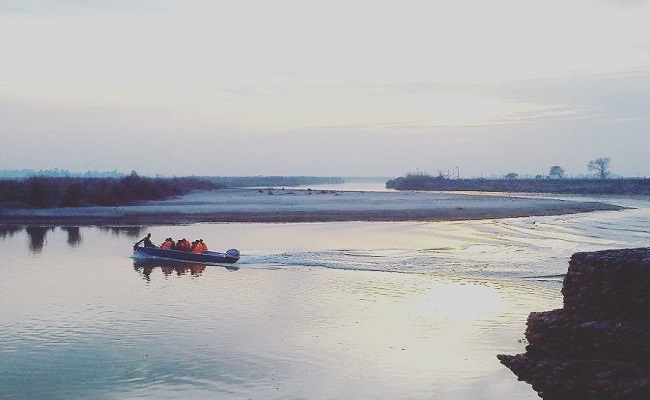 Gurdaspur is named after Guriya Ji and is thought to have been founded in the 17th century. It is a lovely example of Punjabi culture, nestled between the Ravi and Sutlej rivers. Gurudwara Sri Darbar Sahib, Dera Baba Nanak, Thada Sahib, and SarjI Sahib are just a few of the religious sites worth visiting. Gurdaspur is one of the best places to visit in Punjab.
It also offers several unique spots to attract your interest like Kabootari Darwaza and Fish Park. You can go on day trips to Dalhousie, Dharamshala, and Mcleodganj, which are wonderful hill stations noted for their picturesque splendor, to bring back some beautiful memories of the city. Aside from that, the city's vivid celebrations of several fairs and festivals are a key draw.
10. Bhatinda: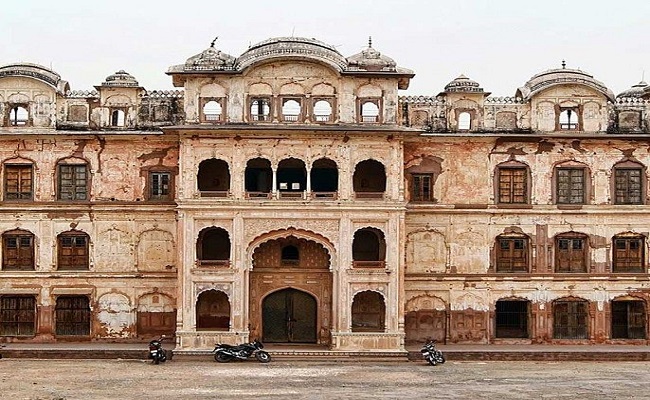 Bhatinda, the City of Lakes, is a small city that is nonetheless one of the must-see places to visit in Punjab. Various monuments in the city, ranging from AIIMS to thermal power plants and the Central University of Punjab, have aided significant development in the state. As the fragments stand as witnesses, the city relates mythical tales of the past. In the past, rulers such as Mahmud of Ghazni, Muhammad Ghori, and Prithvi Raj Chauhan waged wars and dominated the city. It is one of the best spots in Punjab to visit with your family.
Also Read: TOP 13 BEST PLACE TO VISIT KARNATAKA
11. Golden Temple: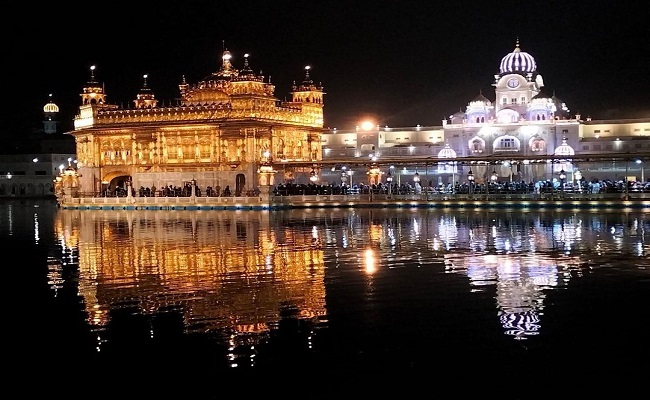 The Golden Temple has a 400-year history and is known for its breathtaking beauty. In Sikhism, it is the most important shrine. The langar is a must-see for anybody visiting the Golden Temple. Every day, the langar feeds at least 40,000 people. The number rises to a million on weekends and holidays. Golden Temple is one of the holiest places to visit in Punjab.
12. Firozpur: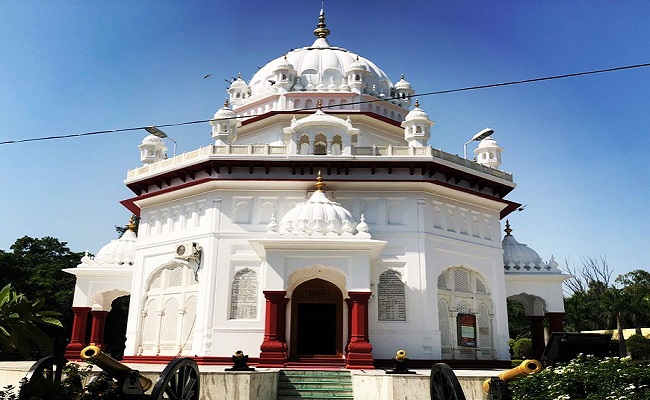 Firozpur is a city in Punjab, India, located on the banks of the Sutlej River. It became a border town on the Indo-Pakistani border after India's partition in 1947, including memorials commemorating India's liberation heroes.
Firozpur is a fascinating mix of history, culture, nature, and religion that is well worth a visit. The city is home to various war patriot memorials, notably the National Martyrs Memorial and the Shaheed Bhagat Singh Memorial, as a result of its pivotal role in the liberation movement.
Devotees can also pray at the Saragarhi Memorial Gurudwara or the Jain Swetambar Temple, which is almost a thousand years old. The Harike Wildlife Sanctuary is another attraction in Firozpur.
Also Read: TOP 13 BEST PLACE TO VISIT ASSAM
13. Mansa: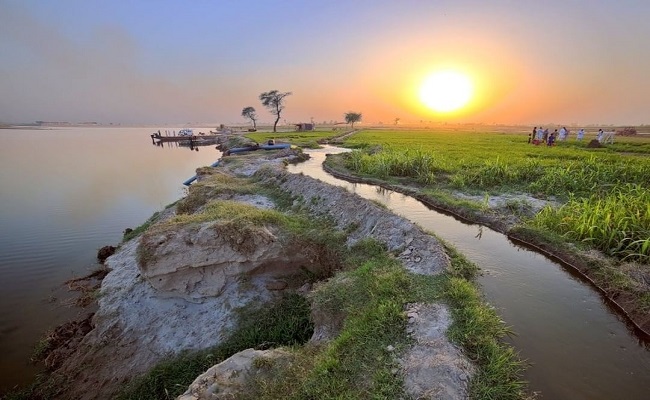 Mansa, often known as the 'region of white gold,' is noted for its beautiful cotton fields, rich history, and rustic beauty. The district's history may be traced back to the well-known Indus Valley Civilisation. When at Mansa, visit Sardulgarh Fort and Gurudwara Patshahi Nauvin Sahib and Brahm Bunga Gurudwara for blessings. The Samadhi of Bhai Gurudas, the founder of Mansa, is a must-see. Mansa is one of the best places to visit in Punjab.
14. Kapurthala: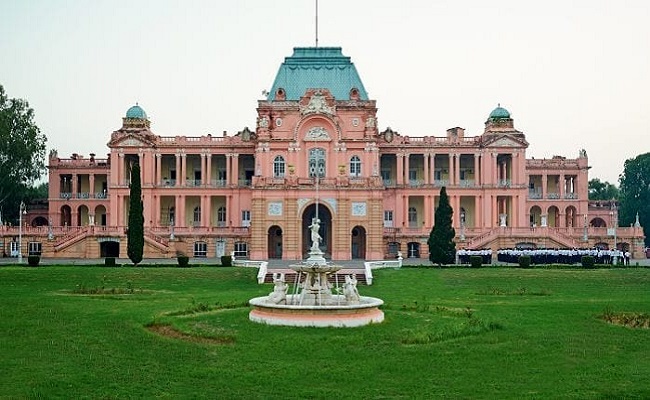 Kapurthala is for everyone interested in exploring a city with beautiful architecture. This is one of Punjab's most popular places to visit in Punjab. Kapurthala is called the Paris of Punjab because of its unique architectural scenario. It is one of the lesser-known sites to visit in Punjab. The majority of the city's landmarks are designed in the French and Indo-Saracen architectural styles. During your visit to the city, you can also learn about several interesting legends.
Also Read: TOP 17 BEST PLACES TO VISIT IN KERALA
15. Roopnagar: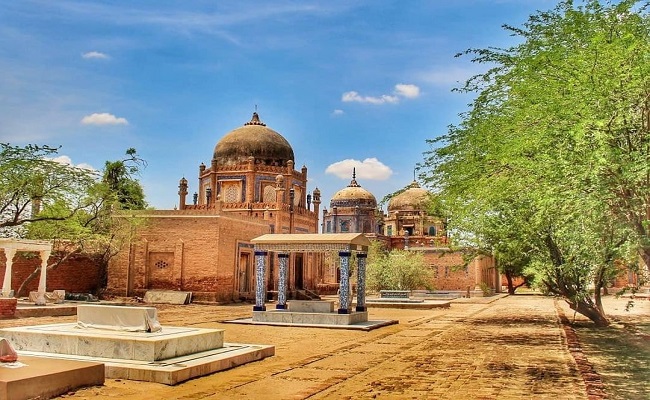 Ropar is a close destination if you're seeking things to visit around Jalandhar, Punjab. Ropar, also known as Roopnagar, is a historic town in Punjab notable for its Harrapan culture ruins. Didn't realize Ropar had such historical significance, did you? That is, after all, the thing with Punjab. It is a culturally and historically rich state in India, and Ropar provides a glimpse of it. Ropar is the one popular places to visit in Punjab.
Also Read: BEST 17 PLACES TO VISIT IN ARUNACHAL PRADESH
Conclusion:
The best time to visit Punjab is between the months of October and March.
You're definitely wanting to visit Punjab because there are so many incredible places to see. If you're searching for a relaxing vacation, head to Punjab. Punjab is famous for its delectable food, lively atmosphere, and unique culture. Each of these places has its own distinct Punjabi flavor.