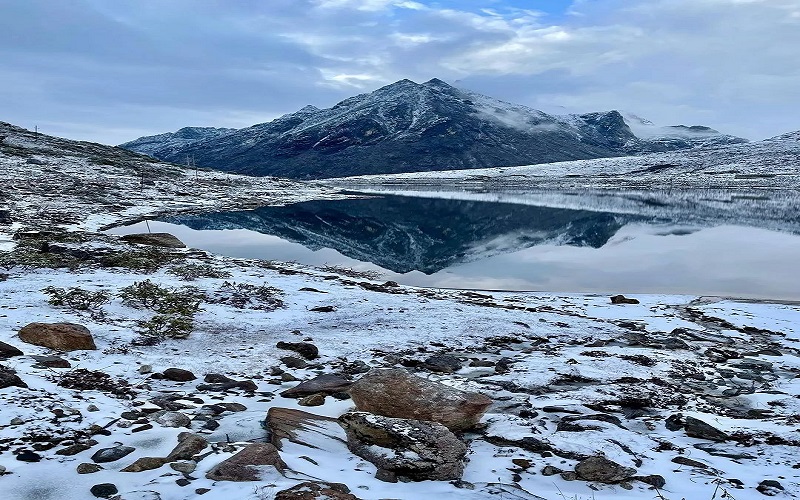 Arunachal Pradesh literally translates to "country of the dawn-lit mountains". This lovely holiday hideaway, located in the easternmost region of the Indian Territory, is home to verdurous valleys and unparalleled aestheticism. The breathtaking visual grandeur of this treasure trove of unrivaled attractiveness is enhanced by gushing waterfalls, crystal clear lakes, and stunning mountain summits. Its beauty is incredibly enthralling, and you can't help but fall in love with this state. With so many places to visit in Arunachal Pradesh, you will love it.
If you've been wondering where the greatest places to visit in Arunachal Pradesh are, look no further because we're here to help. Take a look at these sights and decide whether or not Arunachal Pradesh is worth visiting. Discover some of the quirky spots to visit in Arunachal Pradesh to experience India's undiscovered beauty. For every type of traveler, there is something concealed in these locales. Don't forget to add your favorites to your favorites list!
Also Read: TOP 17 BEST PLACES TO VISIT IN KERALA
Places to visit in Arunachal Pradesh:
1. Tawang: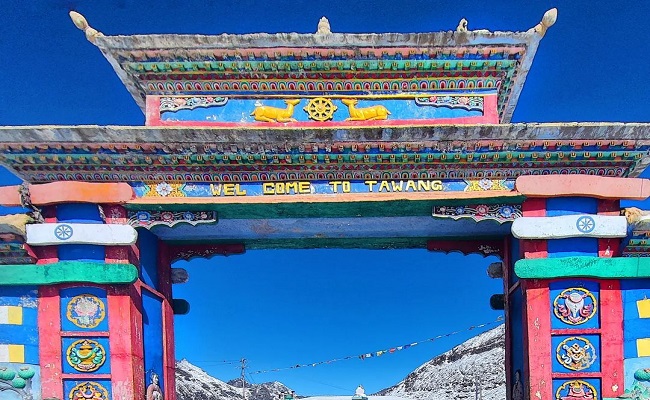 India's largest monastery, which is one of the Places to visit in Arunachal Pradesh most picturesque and culturally rich destination. It was once part of Tibet, but currently, it is part of the Indian metropolis of Tawang. Golden Namgey Lhatse, which means "celestial paradise in a clear night," is the name of this monastery.
It is currently the country's largest but the world's second-largest. Arunachal Pradesh is a true delight, and it does an excellent job of maintaining its culture, people, and natural resources. Apart from that, Bap Teng Kang Waterfalls and Nuranang Falls are a must-see! The months of April through September are ideal for visiting Tawang.
2. Itanagar :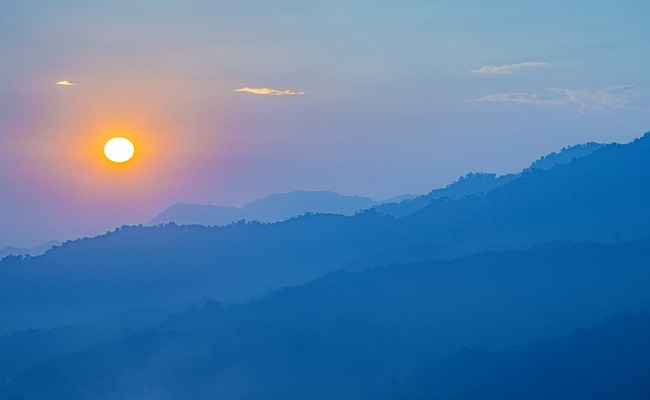 How can you miss the capital city when traveling around different places? Itanagar is a well-developed township. This city is one of the most intriguing places to visit in Arunachal Pradesh because of its rich and cultural architectural treasures.
Ita Fort is a significant historical landmark made of bricks that were built in the 14th and 15th centuries. The Jawaharlal Nehru Museum displays the region's rich culture and serves as an excellent educational resource.
Gompa, a remarkable Buddhist center, not only provides insights into the wonderful Buddhist culture but also offers the best views of the town from atop the hill. Itanagar is undoubtedly one of the best destinations to visit in Andhra Pradesh, with its magnificent terrain and diverse range of attractions.
Also Read: TOP 13 BEST PLACE TO VISIT ASSAM
3. Aalo: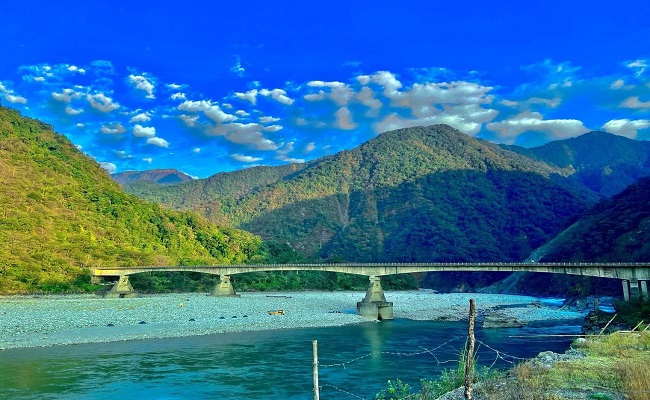 Visit this holiday spot to lose yourself in the environment of magnificent nature, which will provide you with the greatest tranquility and serenity. Along was the original name of the town, but it was eventually changed to Aalo.
The town is also known as the Orange Town because of the countless orange orchards that dot the landscape, filling the air with a pleasant perfume.
At Aalo, the turquoise waters of the River Siyom and the River Sipu meet, adding to the picture-perfect splendor of the town, as does the suspension bridge that spans the waterways. Overall, Aalo is one of the best places to visit in Arunachal Pradesh for a relaxing vacation.
4. Ziro Valley: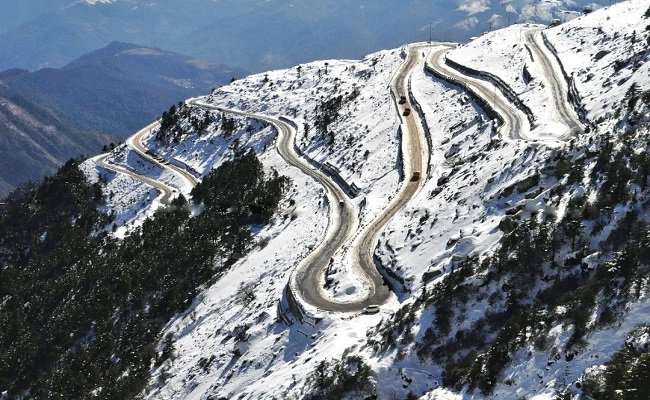 The Ziro Valley is a beautiful valley nestled in the Himalayan mountains. Ziro Valley is a haven for nature lovers, adventurers, and cultural vultures, surrounded by pine-covered mountains, paddy rice fields, tiny hamlets, bamboo cottages, and a diverse range of flora and animals. As a UNESCO World Heritage Site, this valley allows you to learn about the Apatani tribe's culture and traditions, which is an unforgettable experience that you will remember for the rest of your life. Ziro is one of the famous places to visit in Arunachal Pradesh.
Talley Valley Wildlife Sanctuary, Kile Pakho, Meghna Cave Temple, Pine Grove, Tarin Fish Farm, Miley, and more attractions will make your trip memorable. A visit to this serene location will undoubtedly calm your spirit and mind.
Also Read: TOP 13 BEST PLACE TO VISIT KARNATAKA
5.Namdapha National Park: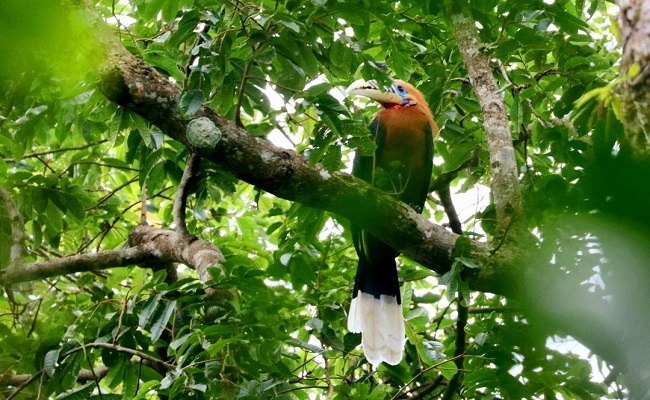 Namdapha National Park, Arunachal Pradesh's largest protected area and third-largest national park, is another treat for wildlife fans.
It is also India's third-largest park and a biodiversity hotspot. You can hire a local guide in Debian and then go on a hike through the rainforest to Lisu Village. The Red Pandas can be seen here. You can also visit Arshu, which is home to the red pandas. It is also one of the best places to visit in Arunachal Pradesh.
6. Sela Pass: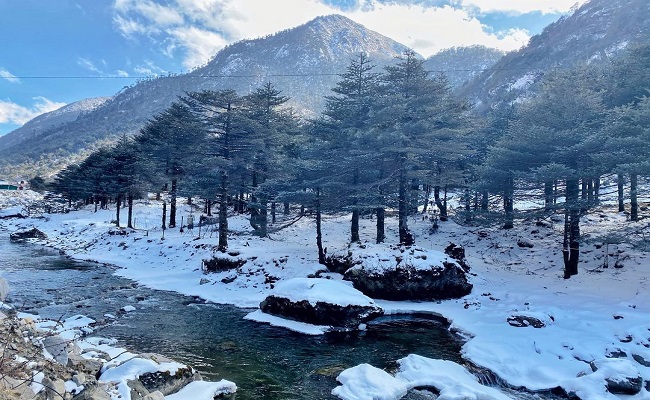 Sela Pass is a mountain pass is one of the most peaceful places to visit in Arunachal Pradesh. Buddhists regard Sela Pass as sacred, and it is said to be surrounded by a total of 101 lakes. The most picturesque and stunning blue Sela Lake is the main attraction for visitors to Arunachal Pradesh.
The divine high altitude Sela Lake, also known as Paradise Lake, which lends grace to the picturesque grandeur of the area, is also credited with the pass's popularity. Sela Lake freezes over in the winter, giving it a dreamlike appearance.
Also Read: TOP 11 BEST PLACES TO VISIT KASAULI
7. Bomdila: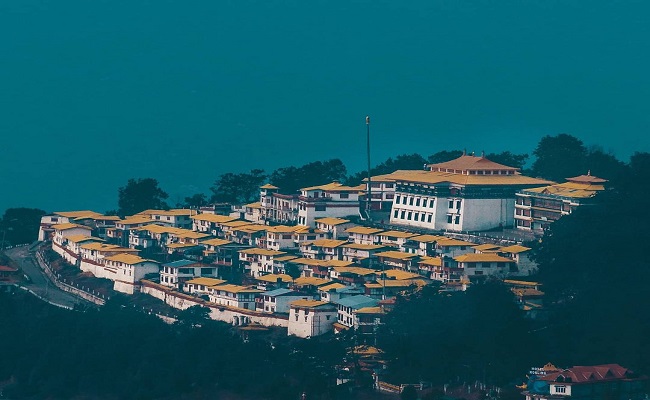 Bomdila is a remote charming town away from the stress of the city that offers a glimpse of the unique culture and tradition. Enjoy the natural beauty of this town, which is set amidst snow-covered hills, a vibrant landscape, a lush green valley, and apple orchards.
Bomdila Monastery, Sessa Orchid Sanctuary, Gompas, Eaglenest Wildlife Sanctuary, Bomdila View Point, and many other attractions can be found here. Bomdila allows you to experience wildlife, culture and tradition, and natural beauty all in one location. It is without a doubt one of the most beautiful places to visit in Arunachal Pradesh.
8. Roing: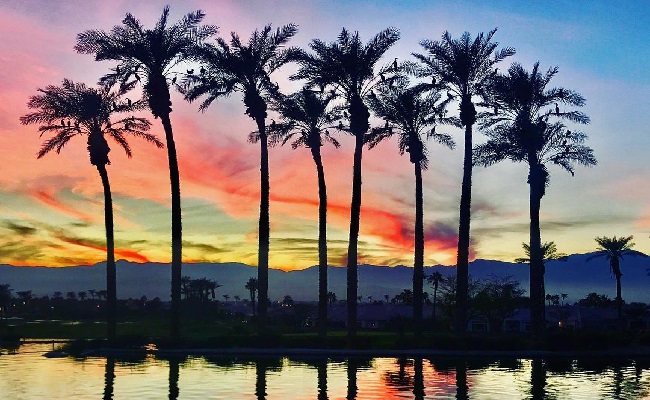 Roing, which translates to 'cool and refreshing,' is one of those places to visit in Arunachal Pradesh that truly lives up to its name. This town is located next to the very tranquil and scenic Dibang River, which exudes a calming aura.
This town has something for everyone, from history buffs to hikers. The trekking here is nothing short of a perfect adventure because of the most colorful sunset that one can see from a high vantage point. Along with the river, there are numerous other places to visit, such as wildlife sanctuaries, forts, and much more.
Also Read: 14 BEST PLACES TO VISIT IN LADAKH
9. Tezu: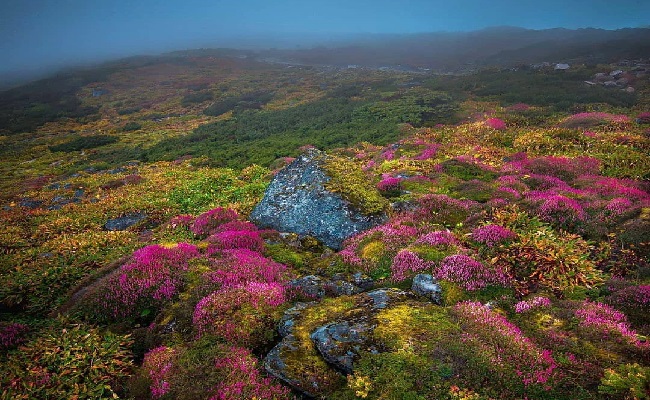 Tezu is a town located amid the forest-clad hills of Mishmi and is considered one of the best places to visit in Arunachal Pradesh. The tiny hamlet of Tezu offers it everything, from a botanical park and museum to a wildlife refuge and authentic culture. For those seeking authentic and traditional lives, this is a must-see destination. This community is known for its Glow Lake, which is surrounded by snow-capped peaks and seems like something out of a storybook.
10. Pasighat: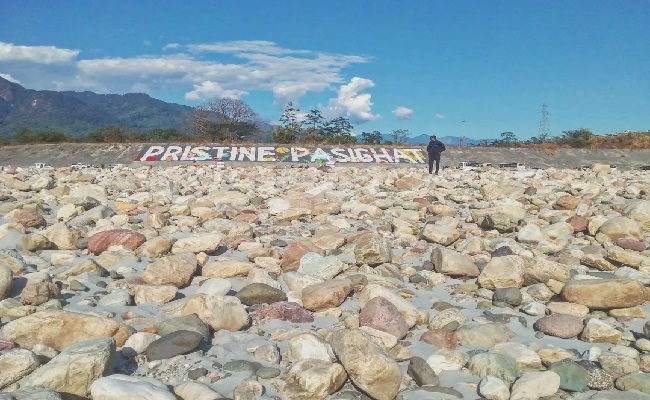 Pasighat, popularly known as "Arunachal's Gateway," is situated between the Siang River Valleys and the Himalayas. It is Arunachal Pradesh's oldest town, founded in 1911, and is an excellent place to learn about the local people's traditions and culture. Pasighat is one of the beautiful places to visit in Arunachal Pradesh.
Rafting, fishing, angling, boating, wildlife safaris, nature photography, and trekking are all available here. The Daying Ering Wildlife Sanctuary, Kekar Monying, Pangin, Pasighat Buddhist Temple, Bodak Scenic Area, and other attractions will ensure that your visit to this town is memorable.
Also Read: TOP BEST 16 PLACES TO VISIT IN UTTAR PRADESH
11. Bhalukpong: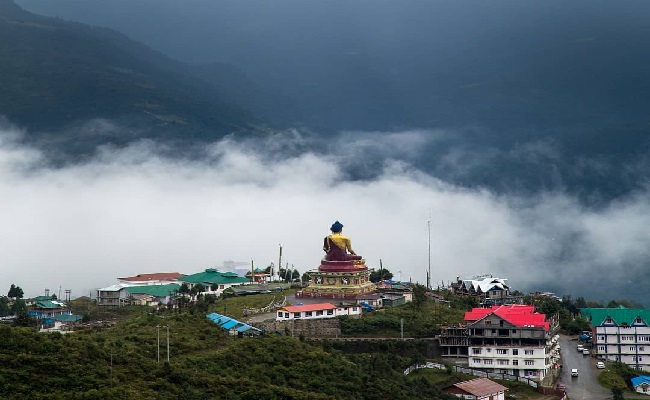 Bhalukpong is located in the Himalayan foothills on the banks of the Kameng River. The natural splendor of the location is unmatched.
Rafting, canoeing, trekking, climbing, fishing, and animal discovery are just a few of the amazing activities available here. Pakhui Wildlife Sanctuary, Tipi Orchidarium, and Bhalukpong Fort are just a few of the town's prominent attractions. This location is certainly one of the greatest places to visit in Arunachal Pradesh.
12. Dirang: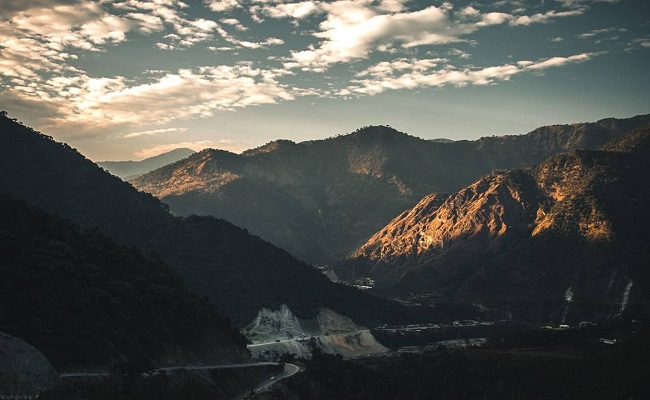 Dirang, a small village in the West Kameng District, is a popular tourist destination for all types of travelers, particularly backpackers. The town is located at an elevation of around 4,900 feet, which offers excellent weather all year.
A visit to Dirang will provide you with not just spectacular valley views, but also the opportunity to learn about and experience the customs of the numerous tribes who reside here. Dirang Dzong, a hot spring, Sangti Valley, the Yak Research Centre, and Kalachakra Gompa are among the must-see attractions here. It is one of the romantic places to visit in Arunachal Pradesh.
Also Read: TOP 13 BEST FAMOUS PLACES IN JAMMU
13. Anini: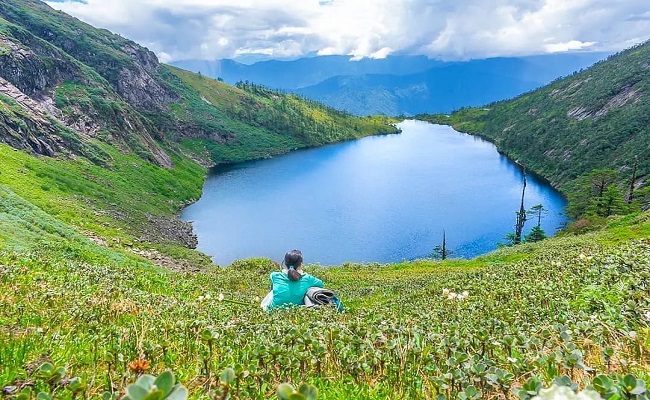 Anini is one of the famous tourist places to visit in Arunachal Pradesh due to its beautiful scenery. Anini is a great destination for a memorable holiday due to its pleasant climatic conditions and breathtaking splendor of raw nature. Locals and tourists visiting the state of Arunachal Pradesh go to the location for a relaxing getaway. The beautiful scenery of Anini, shrouded in white fog, is a sight to behold at least once in your life.
On your vacation to this town in the northeastern Himalayas, you can also enjoy exploring the diverse biota of Dibang Wildlife Sanctuary. Trekking the many picturesque routes available here is the most suggested approach to enjoy the wonder of pure nature.
14. Sangti: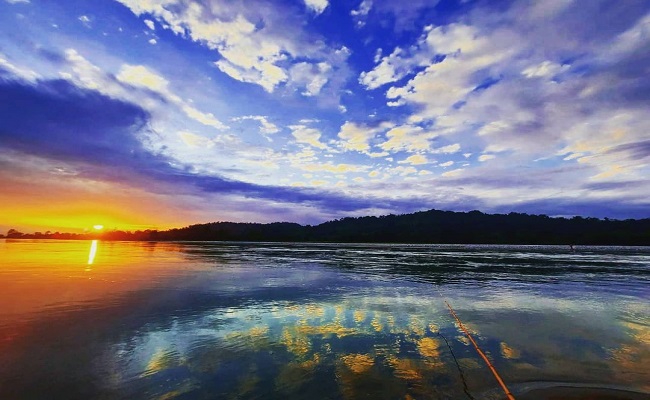 Sangti is the perfect place to visit if you're looking for a beautiful, peaceful hill station. Sangti is one of the best places to visit in Arunachal Pradesh valleys, featuring fruit orchards, natural forests, and stunning vistas of the Eastern Himalayas. Despite being one of Arunachal Pradesh's most popular tourist destinations, you will discover minimal crowds and beautiful weather. It is only natural to pay a visit to this location, as words cannot express the magnificence of Sangti!
Also Read: TOP 13 BEST MUST VISIT PLACES IN MALDIVES
15. Daporijo: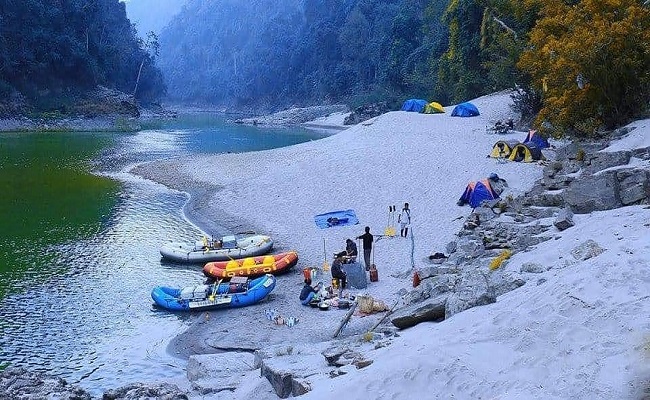 A visit to this picturesque town should be included in your Arunachal itinerary, whether you only have time to stop by or plan to stay for a few days. The small town is located along the Subansiri River, which adds to the area's charm.
Bamboo forests, rice paddies, and tranquil waterfalls are all popular attractions in the town. One of the most interesting things to see during your Daporijo vacation is a suspension bridge made of bamboo and cane that spans the Subansiri River. Temple ruins dating back to the 10th and 14th centuries can also be found in the town. Daporijo is one of the famous places to visit in Arunachal Pradesh.
16. Dibang Valley: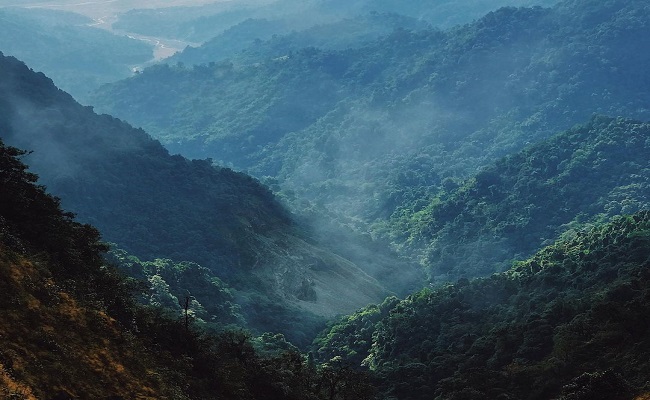 Upper Dibang Valley is one of the must-see places to visit in Arunachal Pradesh. It, on the other hand, is a little odd. Isn't it strange? This area is occupied by the indigenous Idu Mishmis, as well as a few other tribes with Tibetan ancestors. When you arrive, you must go to Anini because it is the only place with connections to the rest of the country. The wildlife sanctuary is the main attraction in Dibang Valley. The Mishmi Hills Giant Flying Squirrel lives there. Because it is closer to the Chinese border, you will need to be more thorough with your identification.
Also Read: TOP 11 BEST TOURIST PLACES IN LAKSHADWEEP
17. Talle Valley: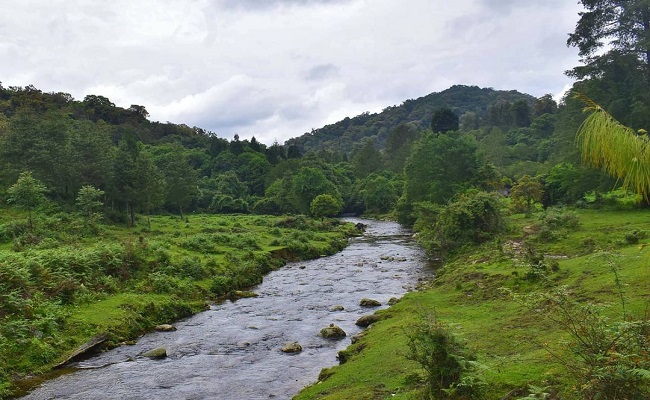 The Talley Valley is one of the nicest places to visit in Arunachal Pradesh. The trail that goes to Talle Valley is a fantastic adventure in and of itself, with plenty of opportunities to learn about ancient tribal culture and customs. You'll be astonished to learn how much protection their woodlands deserve.
Also Read: 13 MOST FAMOUS BEACH IN GOA
On your way here, you'll pass through Pangey Valley, Talley Valley, and Ziro Valley. The Apatanis live in these valleys. People here devise environmentally friendly methods for preserving their woodlands.
If you're planning a trip to Arunachal Pradesh, make sure to visit the following locations. These are, without a doubt, some best places to visit in Arunachal Pradesh: Talle Valley is number one. 2. Dibang Valley (Upper) Ziro Valley is number three. four. Aalo Namdapha National Park is number five on the list.
Absolutely. Arunachal Pradesh is one of those under-appreciated and generally overlooked regions in India. It has amassed so much beauty that all you have to do is look at it and be amazed.