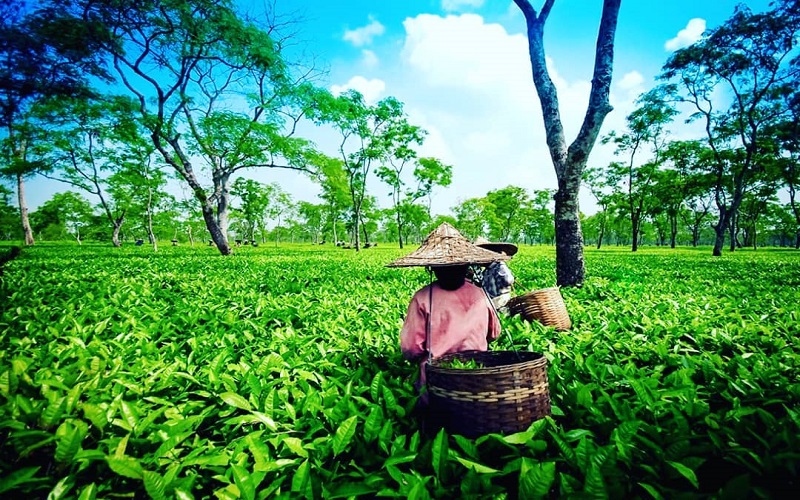 Assam is one of the best tourist locations in India, with the Bhramaputra rolling down with its beautiful water and the delicious fragrances of the tea fields. IIt contributes significantly to India's tourism sector. This state is one of India's Seven Sisters, waiting to be discovered. With so many locations to see in the region, it's difficult to know where to begin. As a result, you will receive a customised response from this article. So, these are the top Best Place to visit Assam that should be visited.
The top Best Place to visit Assam is the Kaziranga national park, Digboi, Dispur, Majuli, Kamakhya Temple, Guwahati, Silchar, and Manas National Park etc.
Read  More: TOP 13 BEST PLACE TO VISIT KARNATAKA
Top Best Place to visit Assam:
1.Kaziranga National Park: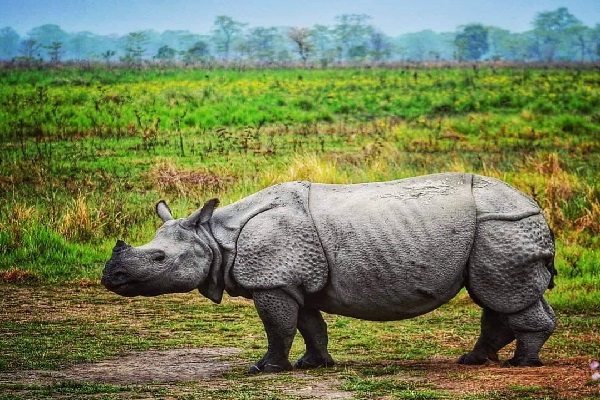 This National Park is a site that takes you away from your everyday routine and organises a wonderful encounter with careless Rhinos, Elephants, and Tigers while you settle into a jeep or elephant safari. The wealth of marshes and lakes will be visible, with swamp deer, Gaur, Sambhar, and Hog deer enjoying them, as well as several species of flora and fauna such as Waterlily, Elephant grass, and tropical trees are all around them.
This park is located 200 kilometres from Guwahati in the Nagaon and Golaghat districts and is easily accessible by road and rail.
Those who choose the air route must first arrive at Guwahati airport. Inside the Kaziranga National Park, the best lodgings with plenty of amenities are offered. If photographing wildlife and nature in a natural setting surrounded by hills and large trees are on your bucket list, Tourist attractions in Kaziranga national park is a must-see, and indeed, this is one of the most prominent destinations to visit. Best Place to visit Assam overlooked.
2. Digboi: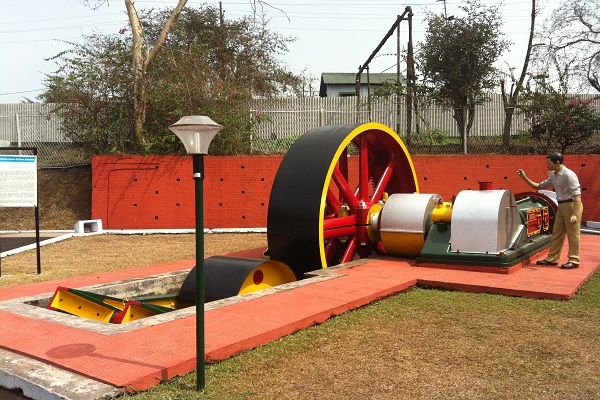 The Digboi Refinery is regarded as the birthplace of India's oil industry. It was dedicated on December 11, 1901. It holds the distinction of being Asia's first refinery, as well as one of the oldest remaining in operation. Oil was discovered by accident in 1867 while building a railroad line in the Digboi area. One will spend a wonderful vacation in the picturesque village of Digboi, surrounded by the beauty of majestic animals and tea plantations.
The most popular Place to visit Assam is the Digboi Oil Refinery. Digboi is also known for other unique features like handicrafts, textiles, and a nature sanctuary. The English-built 18-hole golf course is presently regarded as the best in Upper Assam.
Dibru Saikhowa Natural Life Sanctuary, Assam's largest wildlife sanctuary, is located 60 kilometres from Digboi and is home to the Royal Bengal Tiger, cheetahs, Indian elephants, and over 300 bird species. Other Digboi tourist attractions include Ridge Point and the War Cemetery.
The rainy season in Digboi is humid, tense, and usually gloomy, while the dry season is moderate and mostly clear.
Read  More: TOP 11 BEST PLACES TO VISIT KASAULI
3. Dispur: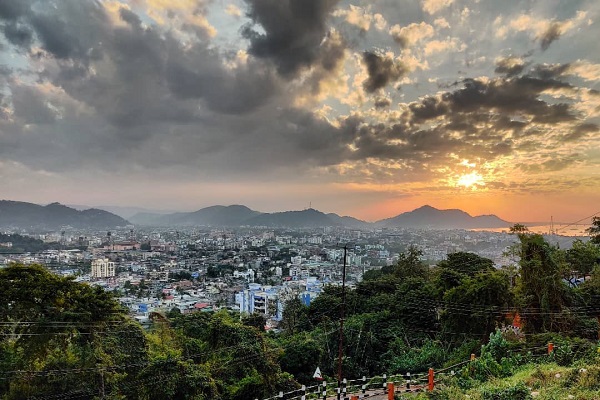 Dispur is a lovely city in Assam that is embellished with panoramic views and here has a unique tribal culture. Dispur is the capital of Assam, Some of the city's most prominent structures and landmarks are the state emergency operations centre, the Assam secretariat, and the state assembly house. It is one of the most popular Place to visit Assam.
Water sports and adventure sports are also popular in Dispur, attracting adventurers from all over the world. During your stay, you can engage in trekking and overnight camping activities.
Dispur is also very much known for sightseeing activities. Sualkuchi, Assam State Emporium, Navagraha Temple, Kamakhya Temple, Assam State Zoo, Guwahati Planetarium, and Botanical Gardens are all worth a visit.
Dispur has beautiful weather all year, so you may enjoy both warm summer days and cold winter days, for this reason, these are the favourite Place to visit Assam. It is an ideal place for travellers who enjoy spending time in the middle of attractive natural beauty and participating in outdoor activities. Winters are also accompanied by infrequent rainfall, which enhances the natural scenic attractiveness. It would be fantastic if you could join us on a trip between November and March.
4. Kamakhya Temple: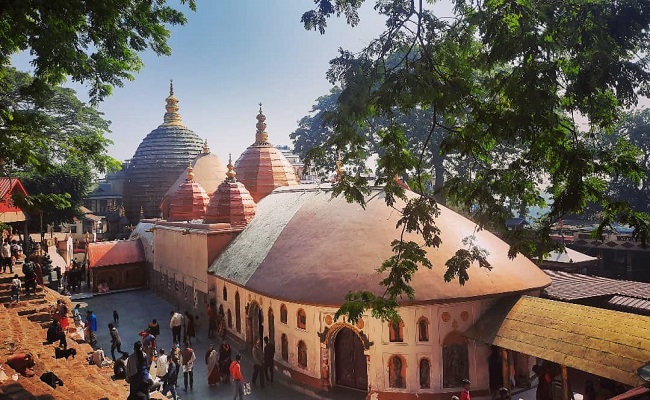 If you are a religious person, this is a good place to start. Otherwise, come here to learn about the rich culture and history that surrounds it. The Kamakhya Temple is located here. It is one of Guwahati's oldest temples and one of the most famous for the goddess Shakthi.
The fact that the river Brahmaputra turns red in June is very stunning. This is considered to be Goddess Shakthi's menstruation blood. This temple is constantly at the top of the list of tourist attractions Place to visit Assam, with one of the most stunningly beautiful views.
Read  More: 14 BEST PLACES TO VISIT IN LADAKH
5. Guwahati: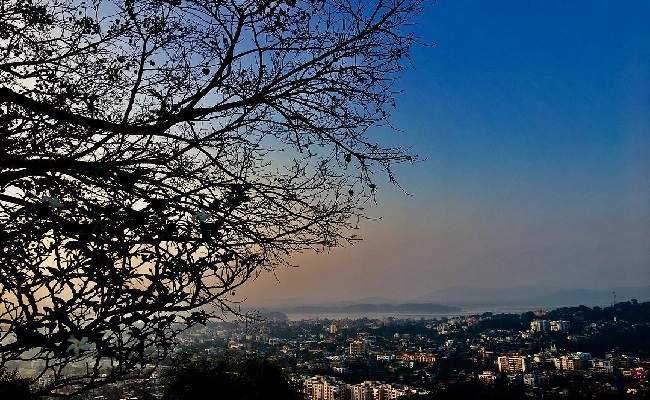 Guwahati, the entrance to the northeast and the region's largest and most cosmopolitan city, serves as a jumping-off point for the other seven sisters. When it comes to Place to visit Assam, Guwahati, this featureless city – a drab heap of glass and concrete for the most part – is a mix of old and new sights, although there are a sprinkling of interesting temples to visit.
You'll be able to rescue a substantial amount of local flavour that clings amid its suburban sprawl of ponds, palm trees, small single-story traditional houses, and ancient colonial-era mansions if you walk down its back alleys and old quarters to take some timeless photographs. It is the largest city in Assam and the Northeast, and it is located on the Brahmaputra River's south bank.
Read  More: TO BEST 16 PLACES TO VISIT IN UTTAR PRADESH
It is also known as the 'city of temples' in Northeast India because of its numerous old temples. The shrine is devoted to Sati's avatar, Goddess Kamakhya. According to the Shiva Purana, Sati's yoni or creative organ landed on Nilachal hill when Vishnu broke her dead body into 51 pieces with his Sudarshan chakra to save the universe from Shiva's tandava nritya or dance of destruction. Navagraha temple, Umananda temple, which is located on an island in the Brahmaputra River, and Balaji Temple are some of the other old temples in the city. This palace is the holy Place to visit Assam.
6. Majuli Island: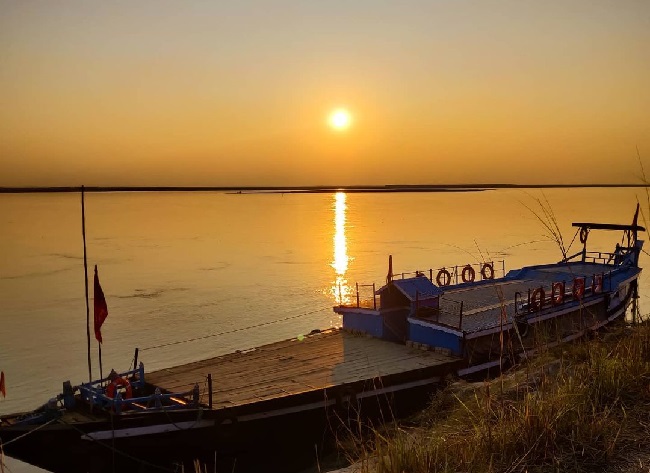 Step onto the territory bounded by the mighty Brahmaputra River and its tributaries, and you've arrived in India's first island district. Majuli is one of the popular Place to visit Assam.
Majuli has around 600 'Satras,' or monasteries, which were built from the 15th century to modern periods, giving it a colourful aura and making it a distinctive Place to visit Assam. The 'Krishna Rasleela,' in which residents educated in Sattriya Classical dance whirl with cymbals and drums, is well-known in certain 'Satras,' such as Dakhinpat, Garamurh, Kamalabari, and Auniati.
Majuli is known for its famous handloom, ceramics, and masks, as well as the Ali Aye festival in February, winter sunsets, and lovely birds and their habitats in wetlands. This location has a big potential to enhance the lives of tourists by adding colour and smoothness to their lives.
7. Dima Hasao Assam: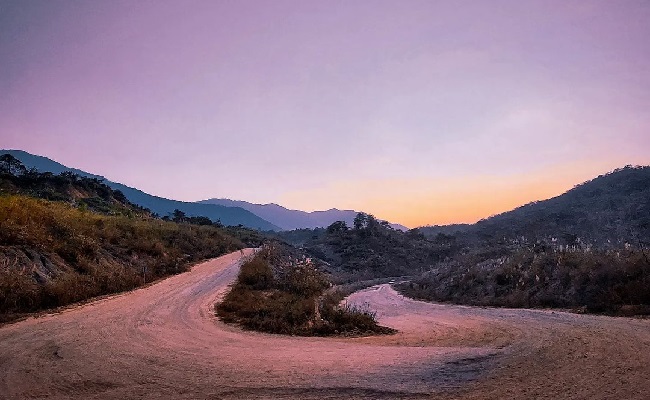 Dima Hasao is an Assamese highland area rich in natural beauty. The Dima Hasao Haflong headquarters are lovely and Assam's only hill station. The town of Jatinga is known for its unexplained bird suicides. Panimur Falls, Umrangso, Mailing, and Tunjang Trek at Selkal Peak are also popular tourist Place to visit Assam.
8. Dibrugarh: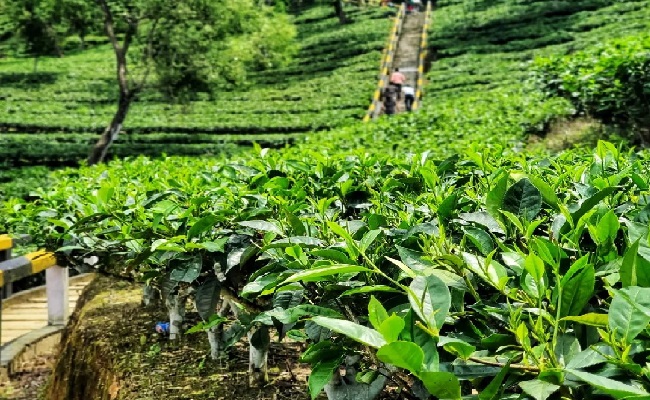 Dibrugarh is a dynamic, colourful, but small city in the state of Assam. Because of the number of tea crops that are grown here, it is naturally known as India's Tea City. 
Dibrugarh is around 439 kilometres from Guwahati, one of the popular Place to visit Assam. There are numerous other reasons why this town is well-known. For example, megaprojects such as the Brahmaputra Cracker and the Polymer Limited, which are possibly India's longest rail-road-rail projects.
 What about the planned modern-urban infrastructure initiatives aimed at transforming Dibrugarh into a thriving metropolis? In the middle of all of this, the tourism industry plays an equally essential role in the city's economy. The service industry, which includes hotels, restaurants, homestays, activity-based businesses, and more, is also well-organized.
Read  More: TOP 13 BEST FAMOUS PLACES IN JAMMU
9. Tezpur: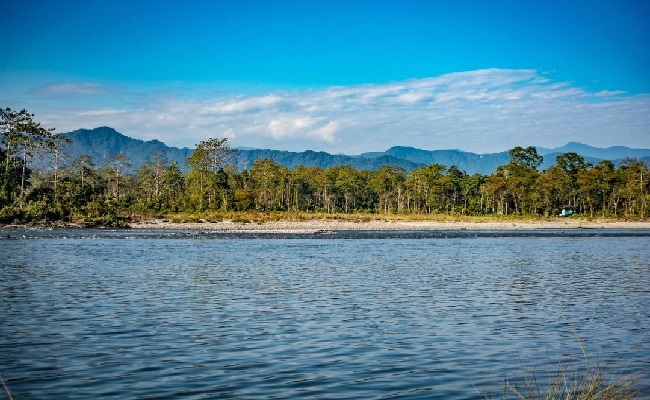 Tezpur, commonly known as the "Social Capital of Assam," is a town and urban agglomeration in Assam's Sonitpur district. This location is surrounded by lovely tea gardens. Furthermore, the paddy fields stretch on indefinitely. Tezpur is one of the Best Place to visit Assam.
The Jyoti-Bishnukhelpathar at Dadhara, which hosts several cultural events including dances such as Bihu and Bagurumba, Nameri National Park, Agnigarh, which is one of Tezpur's most legendary fortresses, The Bamuni Hills, which has a touch of Gupta architectural style, Padum Pukhuri, which is a lotus lake with an island in it, and many more are on the list of must-see places.
Apart from having a rich history, it is not only a cultural centre but also an educational attraction. 
10. Sonitpur: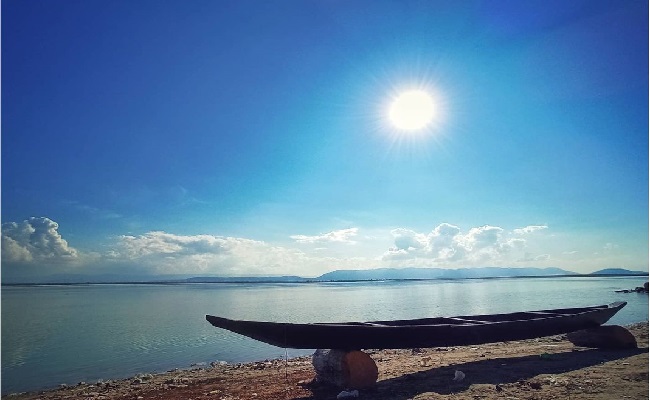 If you want to get away from the hustle and bustle of city life and be surrounded by evergreen parks, ancient temples, archaeological remains, and more, Sonitpur should be a must Place to visit Assam. Sonitpur district's timberlands include semi-evergreen forests, sodden bamboo woodlands, and forests.
Sonitpur is an administrative district in the Indian state of Assam. Sonitpur translates to 'City of Blood". Sonitpur is located in the fields between the Himalayan foothills and the Brahmaputra Valley, which forms its southern border. It also has several natural beauty and wildlife hotspots, including wildlife sanctuaries and national parks in and around Sonitpur.
Read  More: TOP 13 BEST MUST VISIT PLACES IN MALDIVES
11. Sivasagar: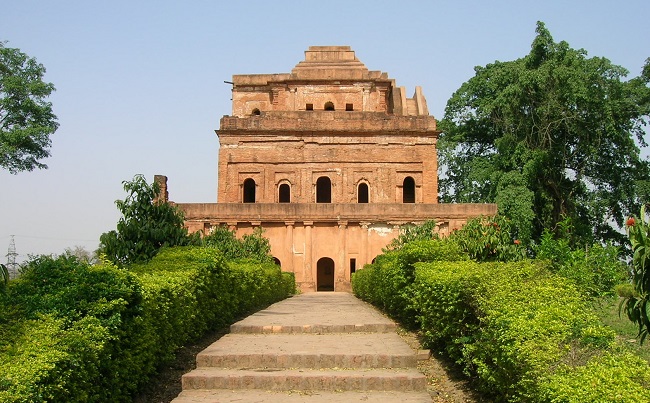 This famous Place to visit Assam is surrounded by rich and diverse nature, as well as several historic treasures. Sivasagar tourism is highly known for its royal mansions, both of which are works of art. In addition to the gorgeous scenery and graceful hills, this location has a lot of other attractions. Sivasagar is the administrative centre of the Sivasagar district in Assam, India. The city takes its name from the massive lake of Sivasagar, which is located in the city's middle.
The town's most notable attraction for Place to visit Assam is the magnificent Sivasagar Tank. Around the tank, there are three important temples: the Shivadol, the Vishnu Dol, and the Devidol. On the shores of Sivasagar Lake, Sivadol is the highest temple dedicated to Lord Shiva.
Visit Talatal Ghar, Ahom Museum, Rang Ghar, Charaideo, Shivadol, Joysagar Tank, and Temples during your stay in Sivasagar. Historical monuments and heritage sites should be marvelled at.
12. Silchar: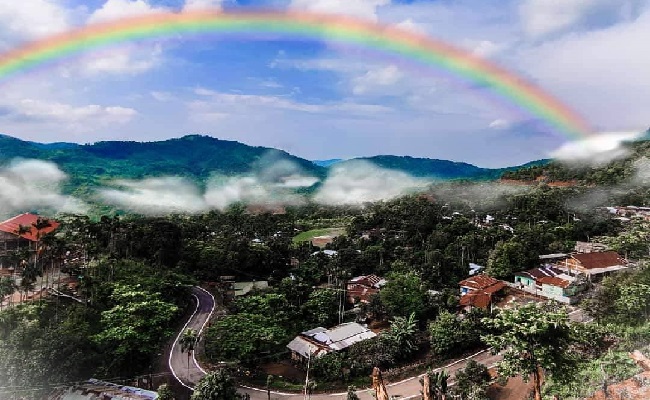 Along the country's north-eastern border, Silchar is famed for the 'Island of Peace.' Silchar, which is located on the banks of the River Barak, attracts tens of thousands of tourists every year due to its natural beauty, rich and diverse heritage, and improved infrastructure.
Silchar, a typical small town, is charming in its own right. The town is encircled by the river Barak, which adds to its attractiveness. Silchar and a few other nearby cities and villages are known as the Barak Valley since the Barak flows through this area.
ISKCON Temple, Bhubhan Temple, Khaspur, Gandhi Bagh, Kancha Kali Temple, and Maniharan Tunnel are among the popular tourist  Place to visit Assam.
Read  More: TOP 11 BEST TOURIST PLACES IN LAKSHADWEEP
13. Manas National Park: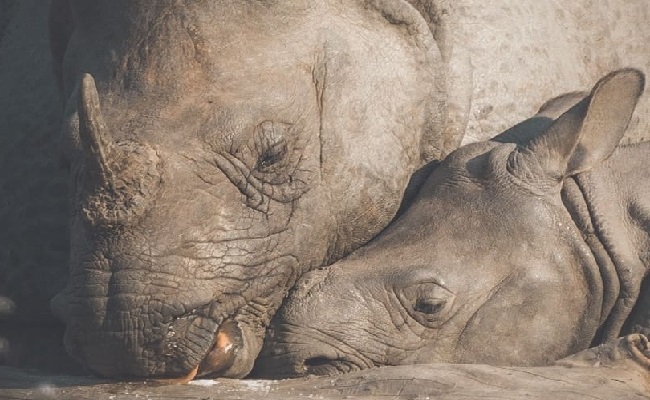 Manas National Park is a well-known wildlife sanctuary and one of the most exciting places to visit in Assam. All of the highlighted categories that these parks possess include a UNESCO world heritage site, an elephant reserve, a Biosphere Reserve, and a Project Tiger reserve.
A mix of tropical, deciduous trees with the flow of the Manas river may completely brighten the mood up if one wants to reach golden moments within the densely wooded forests and enjoy the ripples of river water. Visit here to let your wild side loose in nature's splendour. Manas National Park is one of the popular Place to visit Assam.
Read  More: 13 MOST FAMOUS BEACH IN GOA
Conclusion:
In comparison to the rest of India, there are heavenly feel Place to visit Assam. Not every city is easily accessible. During the monsoon season, heavy rains may make travel difficult.
The Assam packages start at INR 5000 and can be modified based on the number of persons, days, hotel category, car type, and other factors. You may view all of the packages here.
Assam is an excellent family vacation location as well as a terrific place to visit with friends. A tour of the state's cities, villages, and surrounding areas display the state's abundance of beautiful splendour. Due to its unique environment, it is also a haven for animal enthusiasts.