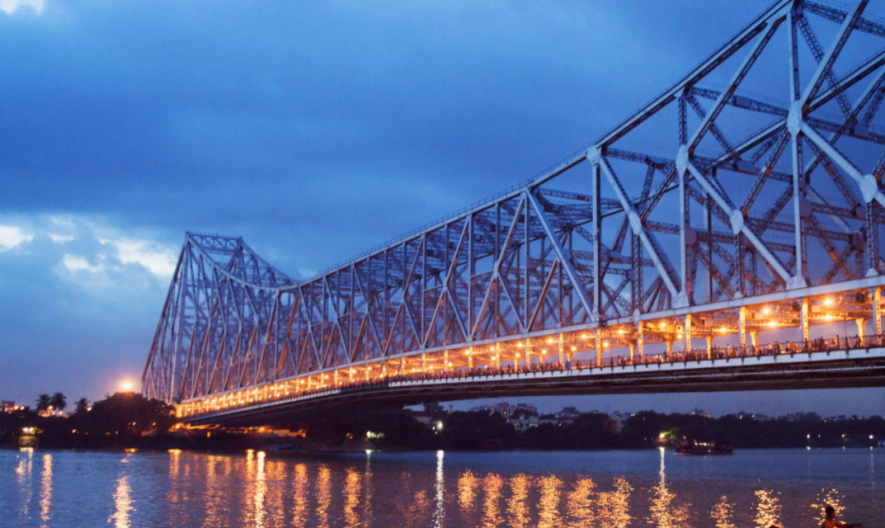 The more I talk about West Bengal, the less it will be. This's one of the most beautiful tourist destinations in India. Below is a discussion of the 10 most beautiful tourist places in West Bengal.
1.
Kolkata: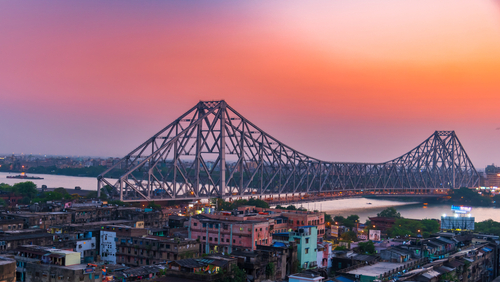 Kolkata, India's second-largest metropolis, is a never-ending celebration of human existence, simultaneously rich and dirty, polished and frenzied, boldly modern yet gorgeously decaying. The capital of West Bengal, a bustling 350-year-old metropolis on India's Eastern Coast, feeds on paradoxes and spectacular displays; nothing is ordinary in this city. Kolkata, also known as the "City of Joy", is the country's artistic, cultural, and intellectual capital in every respect. Kolkata's streets are vibrant, busy, and chaotic, yet they are also alive with life and innovation. The city has produced a stunning juxtaposition of ancient colonial-era elegance with the fledgling impending hipster culture that thrives among the city's millennial citizens, driven by the indomitable spirit of the self-made middle class.
Kolkata is soaked in layers and layers of heritage and culture, and peeling off each layer to look beneath the hood is a very rewarding, once-in-a-lifetime experience. From admiring the city's flourishing art scene to going on rewarding gastronomical explorations to wandering amidst the countless bazaars to sitting by the banks of the Hooghly and enjoying a peaceful sunset, Kolkata is soaked in layers and layers of heritage and culture. "Come to Calcutta if you want a city with a soul," as the popular phrase goes.
Kolkata, which served as the British empire's capital until the capital was moved to Delhi, has a distinct taste of its royal history remaining in every nook and crevice of the city. Take a stroll around North Kolkata's streets to get a taste of the city's regal heritage, which is lined with some of the city's oldest mansions, swathed in vines and oozing with aristocratic pride. The ancestral home of Rabindranath Tagore, which has been converted into a museum and displays a spectacular collection of family portraits and artworks, is located in Kolkata.
There are numerous ghats across the city where you may sit and watch the sunset while sipping tea, with the Prinsep Ghat being one of the most well-known, with breathtaking views of the Vidyasagar Setu in the background. Millennium Area, a beautifully landscaped waterfront park where you may take boat rides and excursions, is close by. This's one of the most beautiful tourist places in West Bengal.
2. Darjeeling: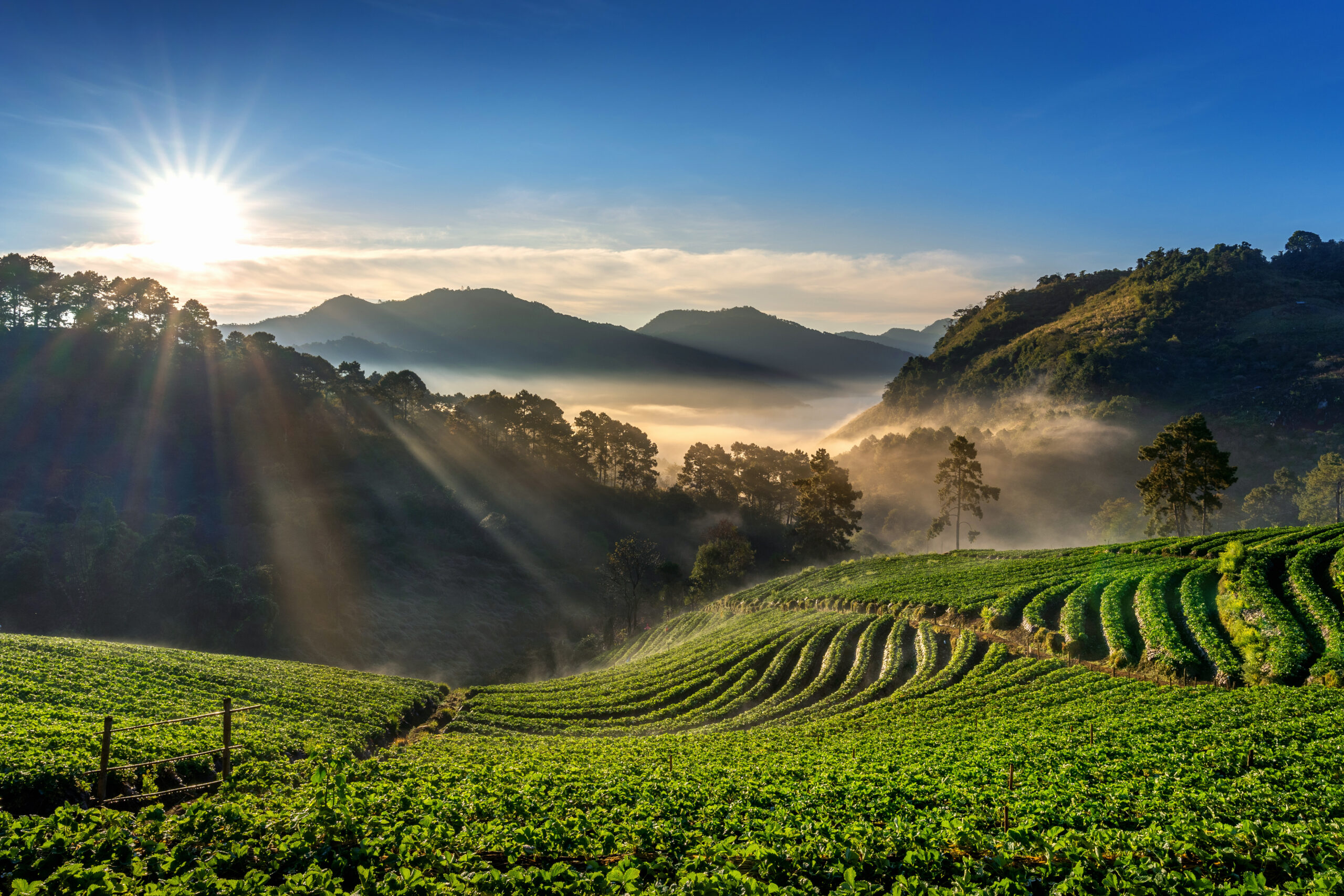 Darjeeling, India's former summer capital during the British Raj, has matured into one of the country's most sought-after hill stations. This picturesque hill station in West Bengal is the ideal location for a romantic honeymoon. It's also called the "Queen of The Himalayas". Darjeeling, which is surrounded by tea farms and sits at a height of 2,050 meters above sea level, has a cool climate all year. UNESCO has designated the toy railway, which was founded in 1881, as a World Heritage Site. The railway climbs from the plains to approximately 2000 meters above sea level, providing stunning views of the mountains as it chugs along.
Darjeeling is home to over 86 tea farms that produce the world-famous 'Darjeeling Tea.' Take your pick from a cup of locally made chai at the tea estate or a walk through the plantations to harvest a few tea leaves yourself. The Kanchenjunga peak, the world's third-highest mountain and India's highest, is visible from here, and you may get a panoramic picture of it. Monasteries, botanical gardens, a zoo, and the Darjeeling-Rangeet Valley Passenger Ropeway cable car, which is the longest in Asia, are among Darjeeling's most popular attractions. Tiger Hill is a great place to watch the sunrise over the mountains in all of its fiery splendor. This's one of the most beautiful tourist places in West Bengal.
3. Sundarbans: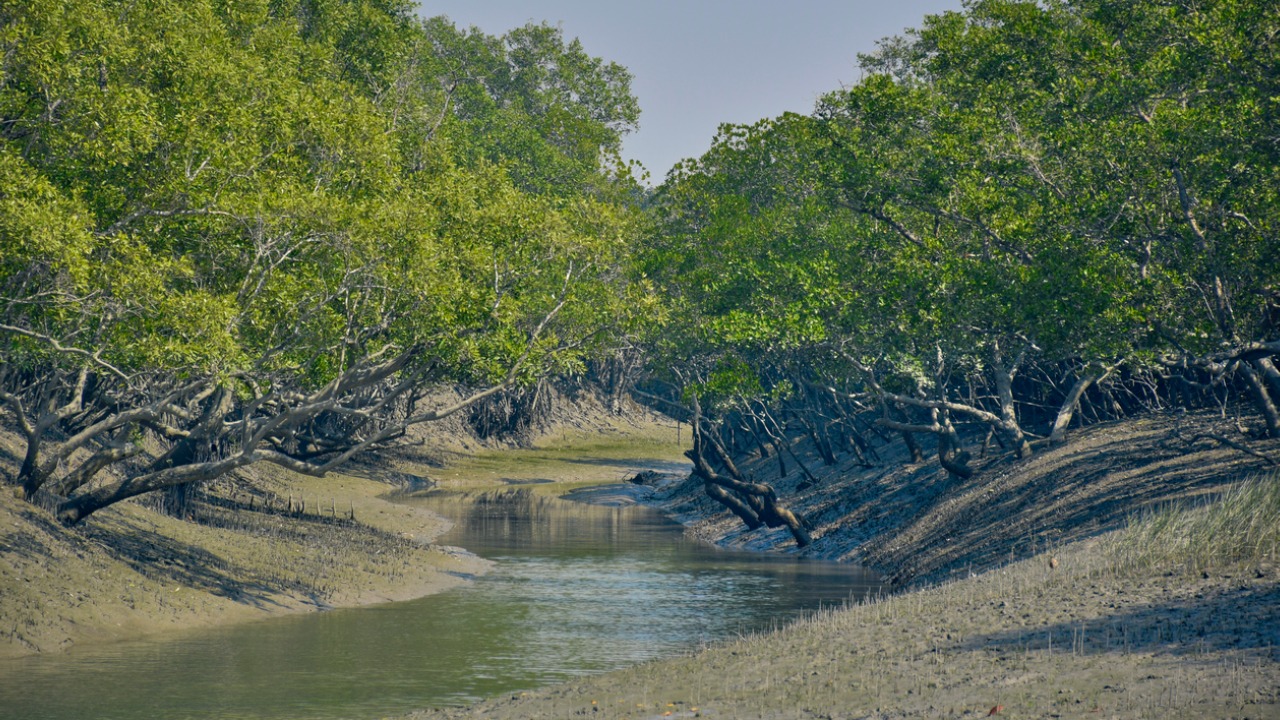 Sundarbans National Park is located about 110 kilometers south of Kolkata in West Bengal, India, and is known for having the world's largest mangrove forests. It's also a Tiger Reserve and a Biosphere Reserve known for its roaring rivers and gorgeous estuaries, as well as being home to Royal Bengal tigers. The Sundarbans National Park is located in Bangladesh and is part of the Sundarban delta. It is a UNESCO world heritage site with a diverse range of bird and animal species, including saltwater crocodiles.
The Sundarbans, which means "beautiful forest" and are shared by India and Bangladesh, were designated as a UNESCO World Heritage Site in 1984. Despite housing some of the most vibrant and awe-inspiring plants and animals, this area has a peaceful beauty that astounds visitors with the simplicity and originality of its biological balance. These trees are the surviving remnants of the once-vast rainforests that once engulfed the Gangetic plains. The Sundarbans have been a wildlife sanctuary since 1966, and it is estimated that approximately 400 Royal Bengal Tigers live there.
The Sundari trees are the most numerous in this forest. With its meandering rivers, springs, creeks, and estuaries, the Sundarbans epitomize wilderness. It was designated as a Tiger Reserve, and it is home to the Royal Bengal Tiger, a nearly extinct species that swims in saline water and is known as a man-eater.
Batagur Baska, King Crabs, Olive Ridley Turtles, and other endangered species can be found in the Bioreserve. These woodlands are also home to jungle fowls, huge lizards, spotted deer, wild boar, and crocodiles. Another popular attraction is the Siberian ducks. There are also around 64 different types of mangroves, including Goran, Genwa, Dhundal, Gurjan, Kankra, Sundari, and Passur. Make a point of stopping by the Nilkamalor Hiron Point and Katka overlooks, which provide spectacular views of wildlife in the wild. Also, visit the Chargheri Char mudflats, where you may go coastal trekking. This's one of the most beautiful tourist places in West Bengal.
4. Digha: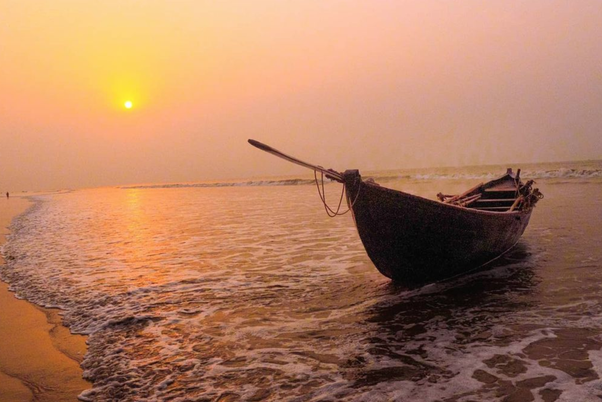 Digha, a coastal town on the Bay of Bengal, is a famous tourist destination noted for its pristine beaches and gorgeous views, particularly among West Bengal residents.
Digha is a one-stop destination for families searching for a fun weekend activity. One of the nicest aspects of this hamlet is the wide range of tourist attractions. This most popular coastal resort in West Bengal has a lot to offer tourists of all ages, with stunning beaches, religious temples, and high-tech research facilities and museums. Digha's scenery can also provide you with the pleasure of seeing areas with little human impact and that are generally undisturbed. This's one of the most beautiful tourist places in West Bengal.
5. Dooars: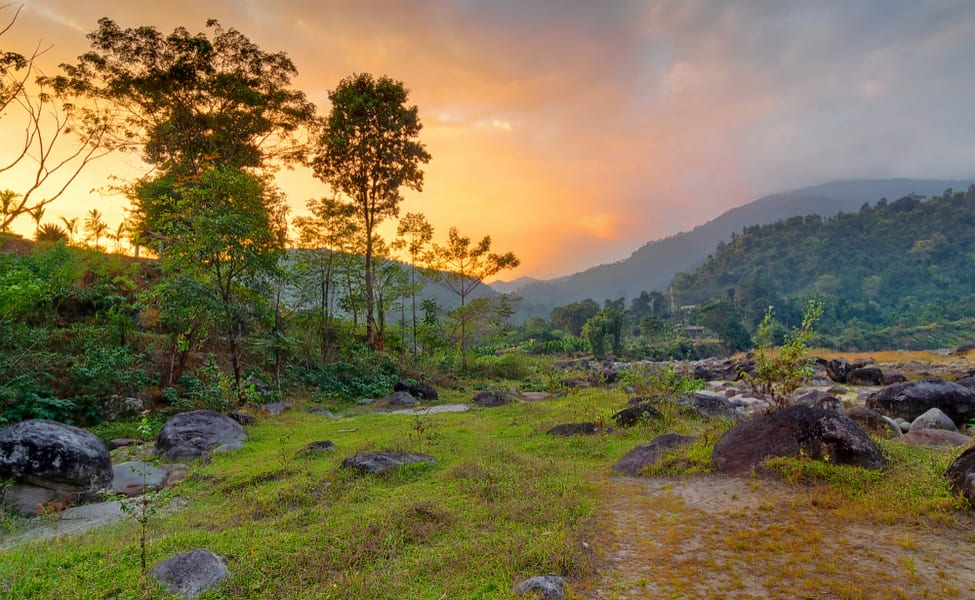 Dooars is a native term for the floodplains of North-East India around Bhutan, which stretch from the Teesta in the east to the Sankoshi in the west. Because the Dooars are the doorway to Bhutan, the term 'Dooars' was derived from the word 'door'.
Jalpaiguri, Darjeeling, Siliguri, and other towns and districts in this region make up the Dooars. Imagine the mighty range of Eastern Himalayan mountains in the background, a strip of thick forests, rich in species of Flora and Fauna, continued with tea gardens and cut here and there by water bodies. Dooars is smack dab in the thick of it all. This is the gate you don't want to rush through. This's one of the most beautiful tourist places in West Bengal.
6. Siliguri: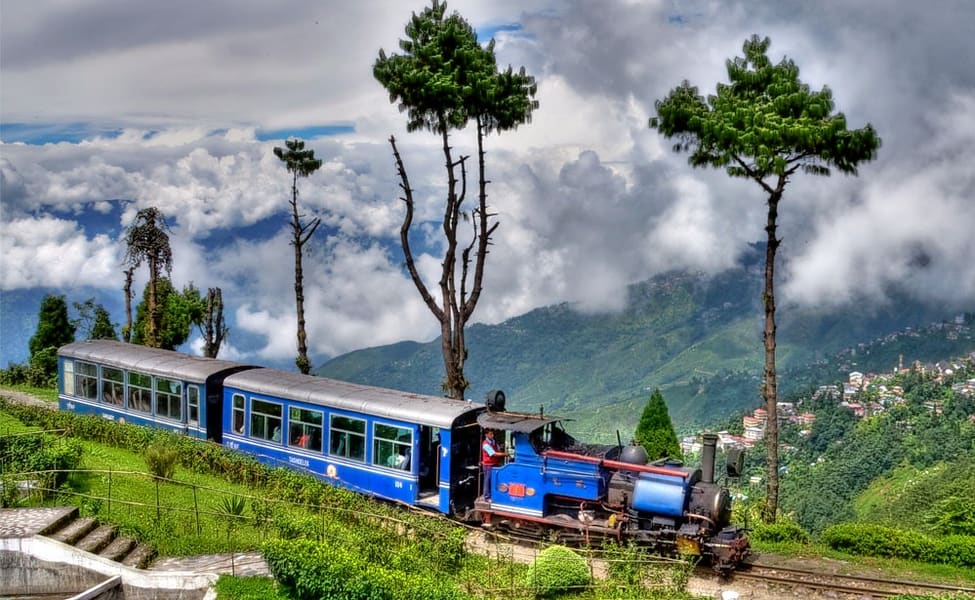 Siliguri's Jaldapara National Park, located on the banks of the Torsa River, is a popular tourist destination. The park, formerly known as the Jaldapara Wildlife Sanctuary, has an area of roughly 215 kilometers and is made up of riverine woods and grasslands. The park is known for its large number of Royal Bengal Tigers, elephants, one-horned rhinoceros, and other deer species. You can get the most out of the park by taking an elephant ride, which will let you get up close and personal with the creatures.
The North Bengal Wild Animals Sanctuary is another wildlife park that nature lovers may consider visiting. This park, which is part of the Mahanadi Wildlife Sanctuary and covers 300 hectares, is home to a diverse range of vegetation and fauna. Unlike other wildlife parks and sanctuaries, the Mahanadi Wildlife Sanctuary strictly prohibits visitors from feeding the park's animals.
Mirik is a nearby tourist destination that most people visit when they visit Siliguri. Mirik, around 50 kilometers from Siliguri, is known for its scenic beauty, pristine Sumendu Lake, and monastery. Sumendu Lake provides tourists with fishing opportunities as well as boat trips, which are a lovely way to take in the stunning views of the hills that surround the lake.
This's one of the most beautiful tourist places in West Bengal.
7. Kalimpong: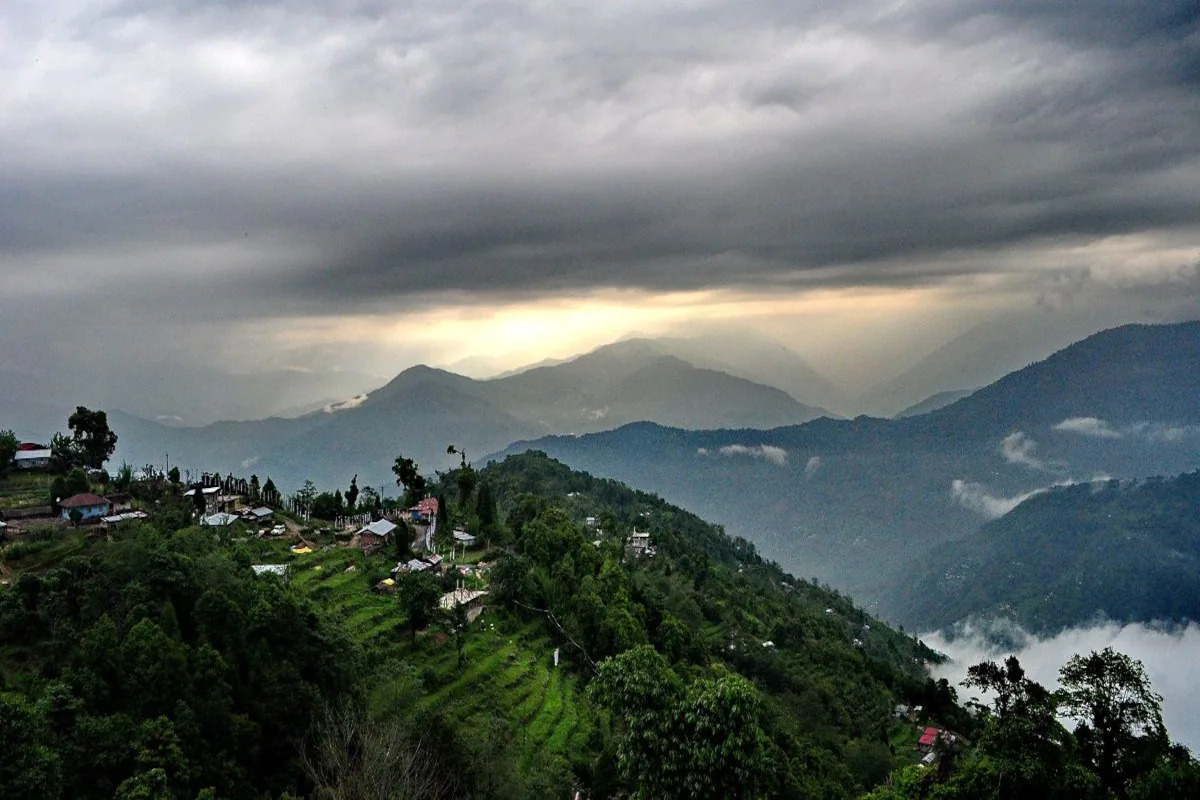 Kalimpong is a pristine West Bengal hill station known for its panoramic valley views, Buddhist monasteries and churches, and Tibetan handicrafts, among other things.
Kalimpong is a hill station on the slopes of the Shivalik ranges at an altitude of 1250 m overlooking the Teesta Valley, 50 minutes east of Darjeeling. According to legend, the region was ruled by Bhutanese monarchs and served as a forward station for the Bhutanese Army until the nineteenth century. Kalimpong, dotted with centuries-old Buddhist monasteries, exquisite respected temples, and centuries-old churches, symbolises Bhutanese history until it was wrested by British overlords. Thongsa Gompa (Bhutanese Monastery) and Jang Dong Palriffo Brang (Monastery) are two well-known destinations to visit. Make sure to stop by the flower markets, which are known for their orchids and beautiful vibrant flowers. This's one of the most beautiful tourist places in West Bengal.
8. Mirik: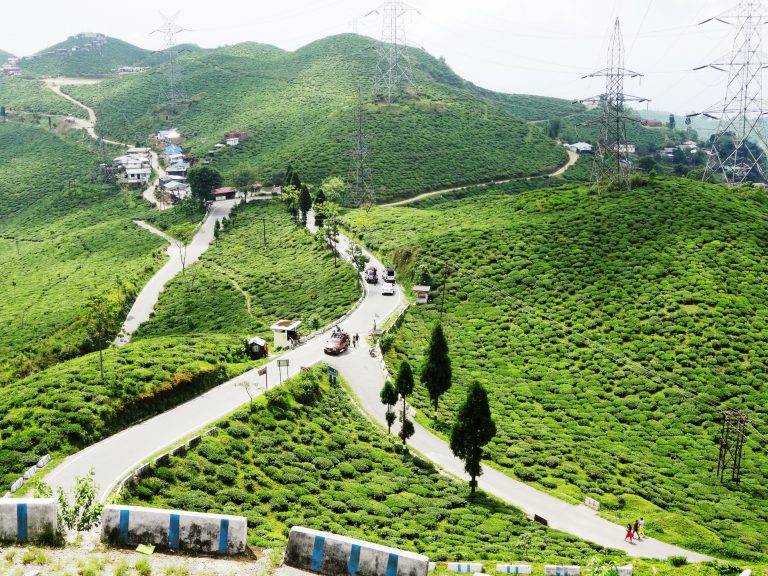 The hill town of Mirik, which sits on the banks of a large lake, adds to the wealth of North Bengal. Mirik, nestled in the Himalayan Valley, has more to offer than stunning mountains and lakes.
West Bengal tourism is incomplete without Mirik, which offers everything from romantic boating excursions to religious temples to orchids and gardens for nature's children. The densely inhabited but not overcrowded town also has vistas for calm contemplation and typical Indian Bazaars to shop at. Going to Mirik for the ideal hill station retreat is a never-fail concept. This's one of the most beautiful tourist places in West Bengal.
9. Murshidabad: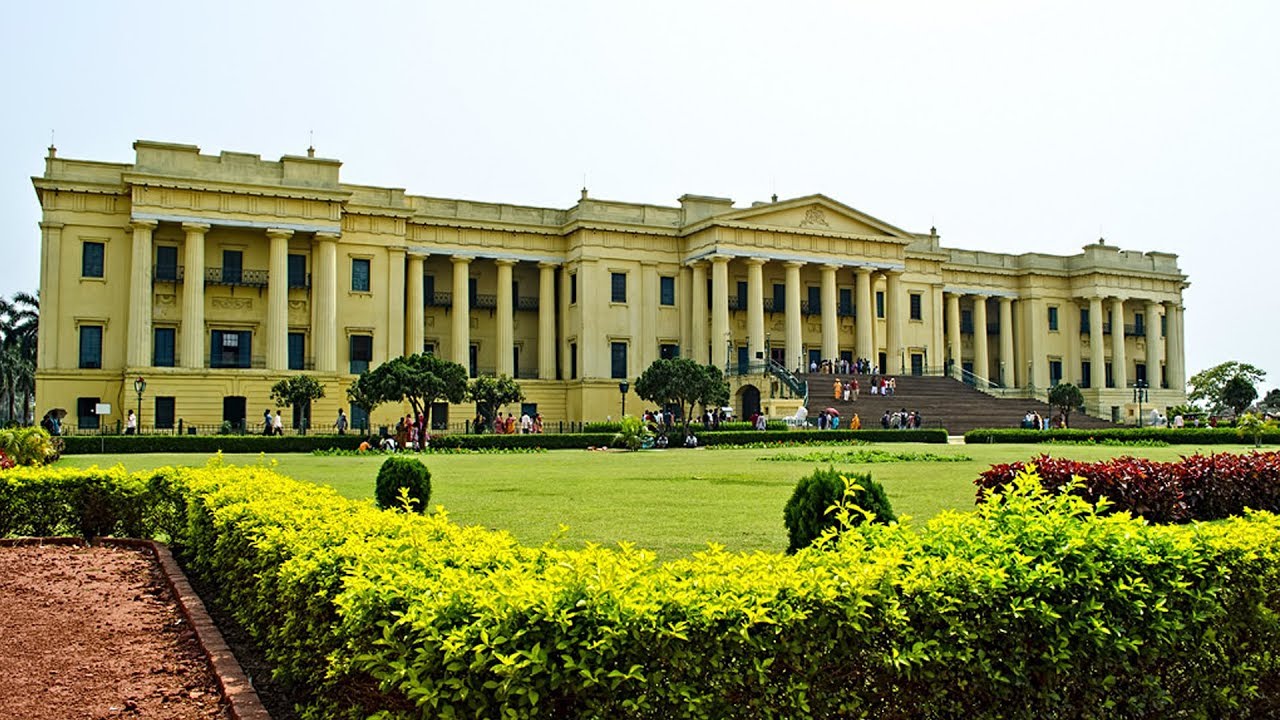 Murshidabad has witnessed history from beginning to end, from pre-British Nawabs to English Lords. This modest tourist destination in West Bengal is a place that manages to blend the grandeur of the past with contemporary beliefs.
Its grandeur and magnificence would be limited if it were referred to as a religious town or a monument city. This village serves as a reminder that, no matter how much technology has advanced, some things are best experienced on foot. The city will transfer you to a lovely, historical era and fill you with amazement and calm. This's one of the most beautiful tourist places in West Bengal.
10. Nabadwip: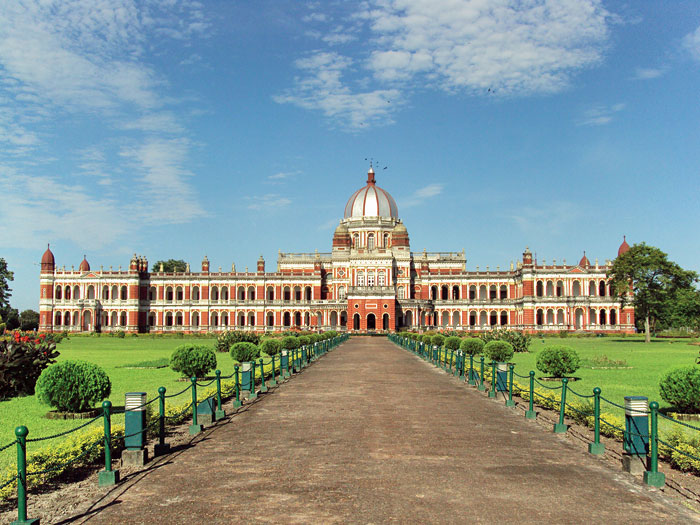 Nabadwip – Mayapur is a collection of nine islands on the banks of the Ganges, tucked away amid the chaos of West Bengal. This is one of the few religious sanctuaries where a strong sense of devotion may be felt.
The tranquility is enhanced by the scattered trees, orchids, and winding trails leading to little villages. Navadwipa is God's place in every sense of the word, with around 200 temples crammed into one small rural environment. Economy, industry, and pointless effort do not affect it. The location has remained unspoiled by the passage of time, and it is an ideal reward for your artistic sense and devotion. This country of Lord Chaitanya (a reincarnation of Lord Krishna) would fascinate you like nothing else, regardless of your faith. This's one of the most beautiful tourist places in West Bengal.
Also read:
10 MOST ATTRACTIVE PLACES TO VISIT IN KALIMPONG
10 BEST PLACES TO VISIT IN SHIMLA
TOP 11 BEST PLACES TO VISIT KASAULI
TOP 13 DELIGHTFUL PLACES IN UTTARAKHAND
AULI TOURISM: THE SKIING DESTINATION OF INDIA: FAMOUS TOURIST PLACES IN AULI