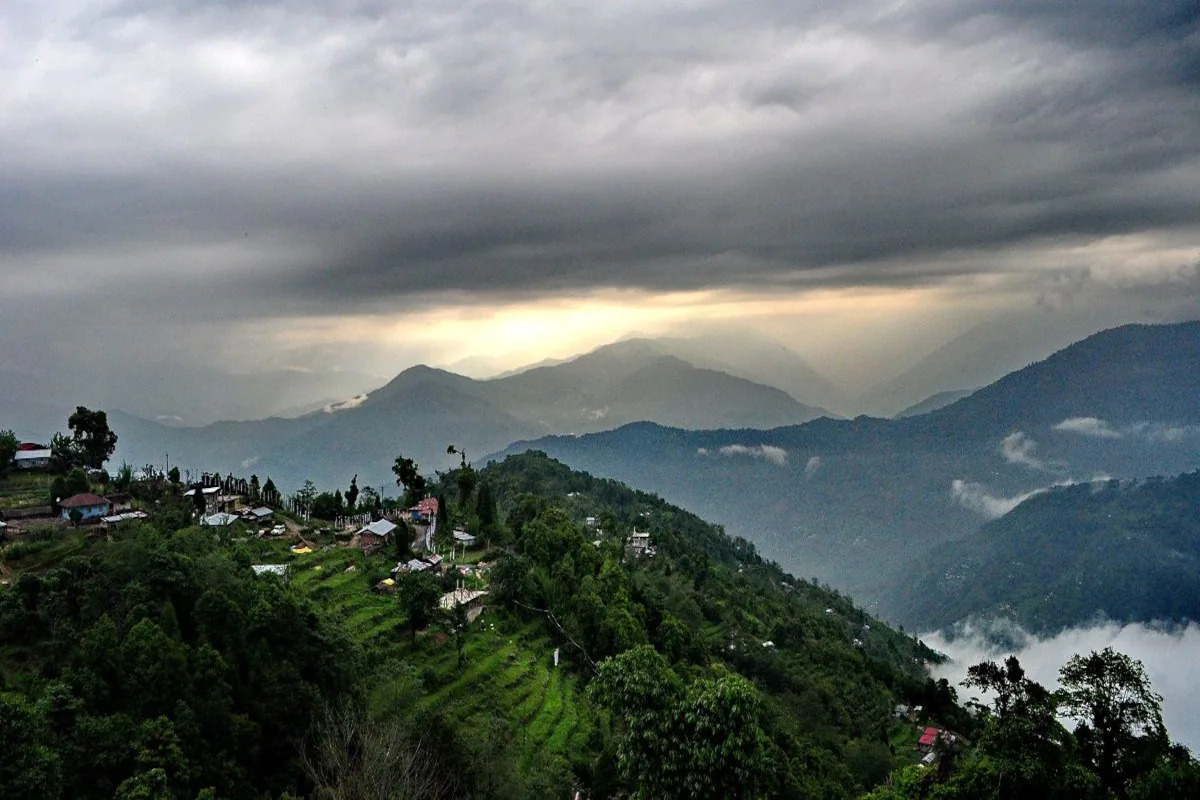 The more I talk about Kalimpong, the less it will be. This's one of the most attractive tourist destinations in India. Below is a discussion of the 10 most attractive places to visit in Kalimpong.
1. Morgan House: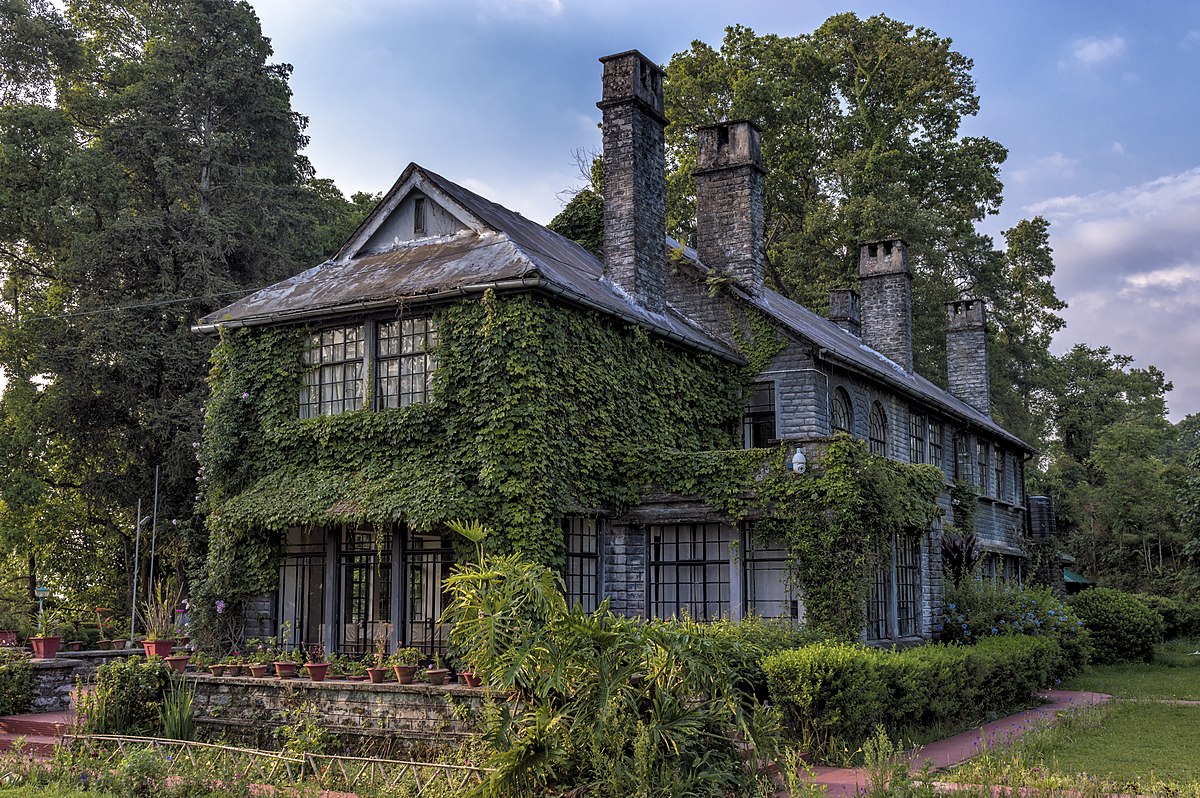 Morgan House is a home built by Mr. and Mrs. Morgan in the 1930s in the lush greenery of Kalimpong. In Kalimpong, it is the epitome of colonial architecture. What makes visiting this beautiful structure even more enjoyable is that it is said to be haunted! It has been transformed into a tourist lodge and is managed by the West Bengal Tourism Development Corporation. This venue, which is close to the New Jalpaiguri Railway Station, is nestled in the midst of nature and is also conveniently accessible. As you make Morgan House your home, you'll be surrounded by undulating hillocks, brilliant sunsets, and the charm of an ancient colonial town.
Morgan House sits atop the Durpindara Mountain on a sixteen-acre estate. It is located 3 kilometers from Kalimpong town and provides a panoramic view of the Kangchenjunga mountain. The Relli, Kapher, Deolo, and Labha valleys may be seen from the Kalimpong cantonment area, which surrounds the mansion. This's one of the most beautiful tourist destinations in Kalimpong.
2. Cactus Nursery:
The Pine View Nursery, located near the Teesta River in Kalimpong, is a notable cactus nursery. It has the world's largest collection of cacti. Most sightseeing tours include a visit to the enormous greenhouse, which houses a variety of unusual cactus species.
Mr. Mohan S Pradhan founded the Pine View Nursery, which is spread out over around 2 acres and is home to over 1,500 kinds of cacti collected from all over the world over the previous 40 years. It has won numerous accolades since it grows a varied range of species, including those from North and South America, at the same time. Some of the species are also available for purchase, making for one-of-a-kind mementos. Nearby, there is a resort where guests can rest and refresh themselves. This's one of the most beautiful tourist destinations in Kalimpong.
3. Deolo Hill: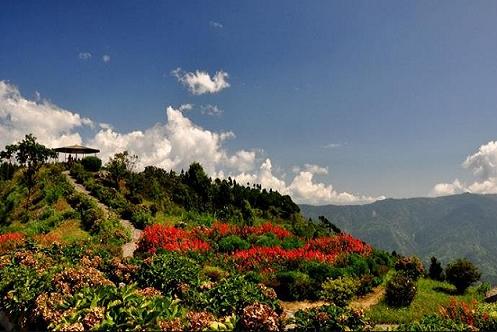 Deolo Hills, at an elevation of roughly 2000 meters, offers a spectacular panoramic view of Kalimpong. There are also designated view sites situated around the ridge margins for the best sunset and sunrise views.
The snow-capped mountains of West Sikkim can also be seen from this summit on a clear day. A park with exotic flowers has been established at the top of this hill for recreational purposes. Tourists and locals alike flock to the area for picnics. A Hindu temple in the park is also a popular tourist attraction. Overall, Deolo offers a 360-degree panorama of Kalimpong town and its surrounding hills. This's one of the most beautiful tourist destinations in Kalimpong.
4. Mangal Dham: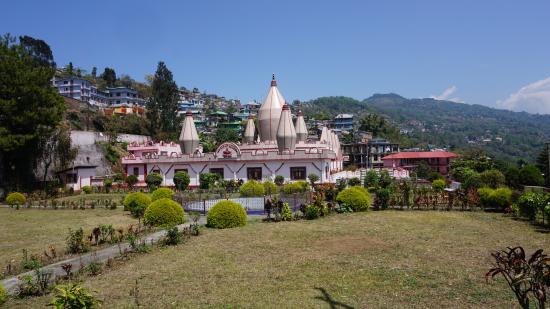 Mangaldham is a Hindu temple in Kalimpong, West Bengal, dedicated to Guruji Shri Mangal Das Ji Maharaj. It is located on Relli Road. Lord Krishna is the most important deity in this temple. The temple complex is well-known for its ornate statuary, rich gardens, and lively sanctuary.
Mangaldham is spread out across an area of more than acres and is divided into a few stories, the ground floor of which houses Guruji's Samadhi. On the top level is a prayer hall with an idol of Raj Shyamaji on one side and that of the Revered Prannath Ji and Shri Guru Mangaldasji on the other.
Scenes from the Krishna Leela are depicted on both sides of the prayer hall, including Nijanandacharya Shri Devchandraji meeting Lord Krishna and Prannath Ji blessing Bundela Chhatrasal Maharaj. The temple has also launched a pilgrim centre, a Gurukulam for boys and a hostel for ladies, a Pranami goshala, and a Seva Sadan hospital, among other efforts. This's one of the most beautiful tourist destinations in Kalimpong.
5. Kalimpong Science Centre: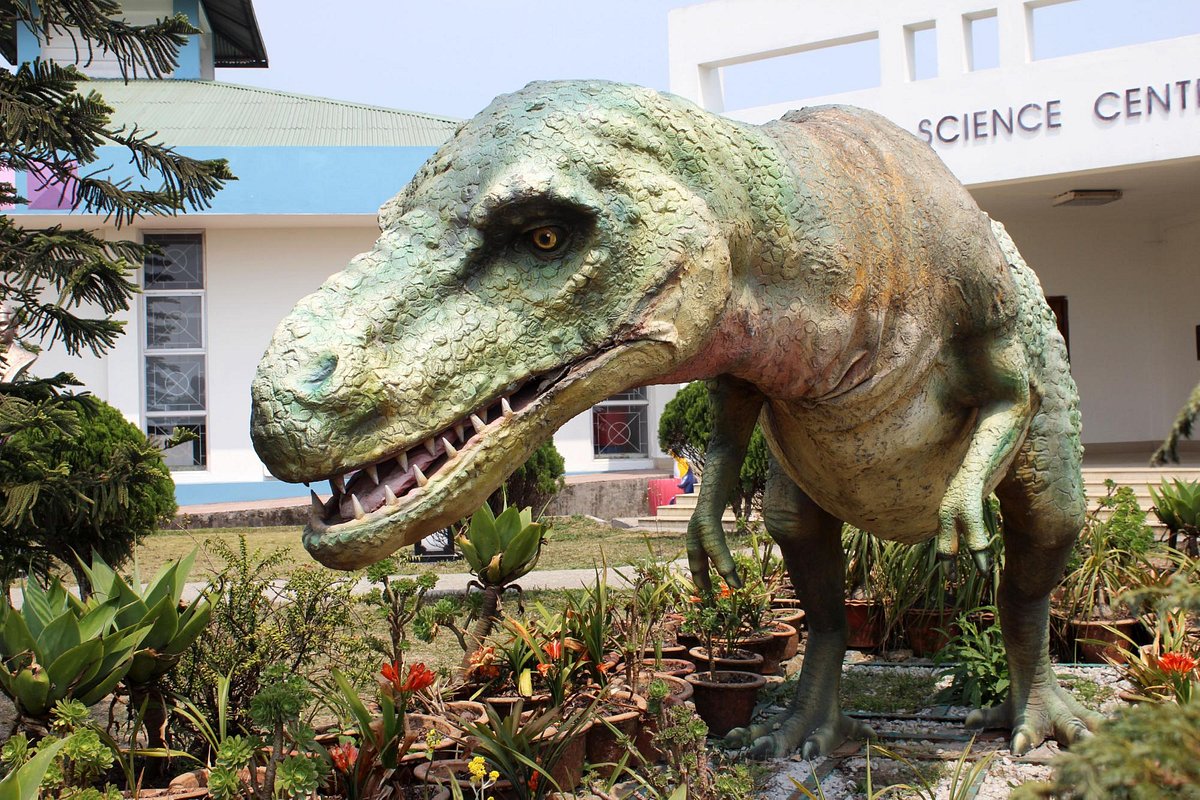 Kalimpong Science Centre, commonly known as Kalimpong Science City, is a science and technology centre in Kalimpong, West Bengal, near Deolo Hill. It was founded with the goal of instilling a scientific mindset in the public and disseminating scientific and technological knowledge and concepts. On the site, there is a science observatory and a 3D cinema.
Set constructed by the National Council of Science Museums, it encompasses an area of 7 acres and overlooks the mountain Kanchenjunga. Within the museum are a number of exhibitions that guests can see. There are indoor exhibitions which include the Fun Science Gallery where one can find scientific things and engage with them in order to learn.
The kaleidoscope, rolling balls, amusement mirrors, pendulum, optical gadgets, objects defying gravity as well as others are a few of them. The Digital Gallery concentrates on the birth and progress of computerized scientific instruments. One might see a blue tooth printer, a phone which plays the voice of JJ Thomson, and also learn about bar code reading or binary coding.
The outdoor exhibits are shown in the Science Park which is a beautiful green. There are gigantic dinosaur installations, exhibitions explaining the evolution of the numerous species on earth, and exhibits on pendulums, optics, and sound. One can learn about the operation of pulleys, the reflectometer of sound, check one's weight, and also find out how difficult it is to get out of a spider web. There is also a medicinal garden featuring therapeutic plants so as to teach people about their values and habitats. Furthermore, activities are provided for youngsters wherein they can learn about the sky and planets through Taramandal, an inflatable dome. This's one of the most beautiful tourist destinations in Kalimpong.
6. Lepcha Museum: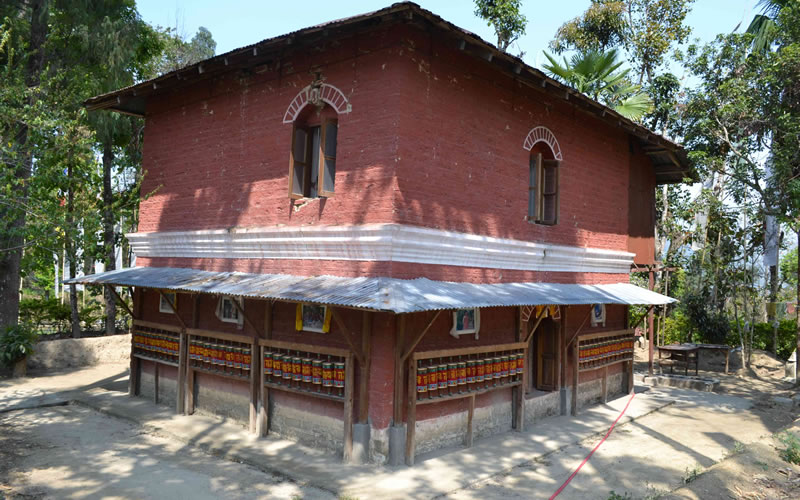 Lepcha Museum is an endeavor to preserve the culture and values of the Lepcha tribe that resides in the areas of Darjeeling, Kalimpong, Sikkim, Nepal, and Bhutan. The museum has artifacts and objects of everyday usage such as articles of worship, musical instruments, handicrafts products, texts, etc. all utilized by the Lepcha people.
Various items of worship, genuine Lepcha musical instruments, handicraft items, and texts are on display at the museum. Lepcha Museum is one of the most important sites to visit in Kalimpong for individuals interested in studying heritage and old collections. If tourists are fortunate, they may be able to meet Sonam Lepcha, the 90-year-old woman who operates the Lepcha School and Museum on her own. He plays a variety of wind instruments and is an excellent musician. A visit to the Lepcha-style gompa located right below the museum is recommended. This's one of the most beautiful tourist destinations in Kalimpong.
7. Nature Interpretation Centre: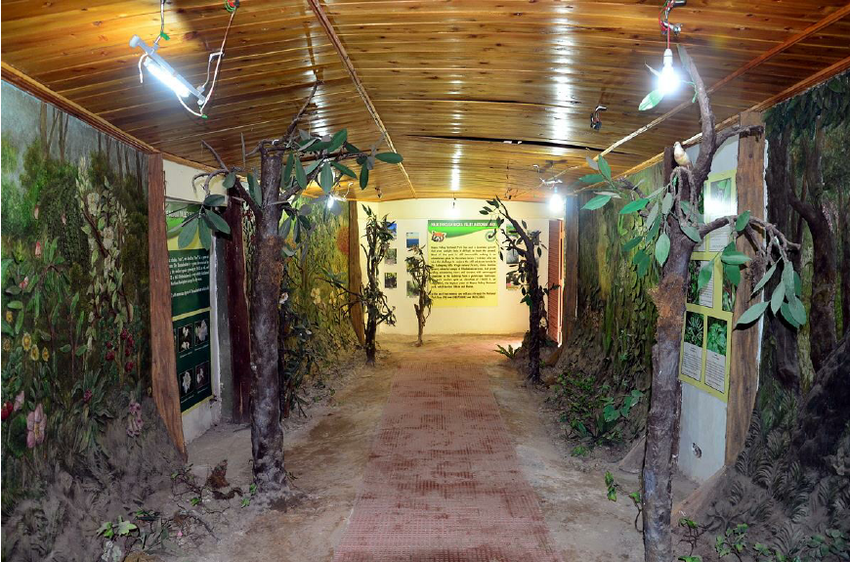 Linking humans to nature, this center developed and operated by the forest department conducts studies on the influence of human activities on the Environment. The museum provides information, photos, photographs, and literature on ecology and the environment.
Also known as Forest Museum, Nature Interpretation Centre was built and managed by the forest department in 1900. This Centre aims toward promoting awareness of numerous environmental challenges caused by human activities such as global warming and animal extinction. The museum is notable for its dioramas which is basically a 3d miniature of the varied ecological life dwelling in the vicinity of Kalimpong. The dioramas are simply fantastic pieces of art and science blended together. The Centre also shows images and books about ecology and the environment.
The Centre undertakes frequent activities for gathering information on the flora and animals that are found in and around the region and carries out research based on that. They also work towards highlighting the necessity for soil protection, checking deforestation, and preservation of the endangered species that are indigenous to this region. It's a good site for tourists to come by and discover more about the kind of fauna and natural environment that occurs in the area of Neora and Lava. This's one of the most beautiful tourist destinations in Kalimpong.
8. 7th Mile View Point: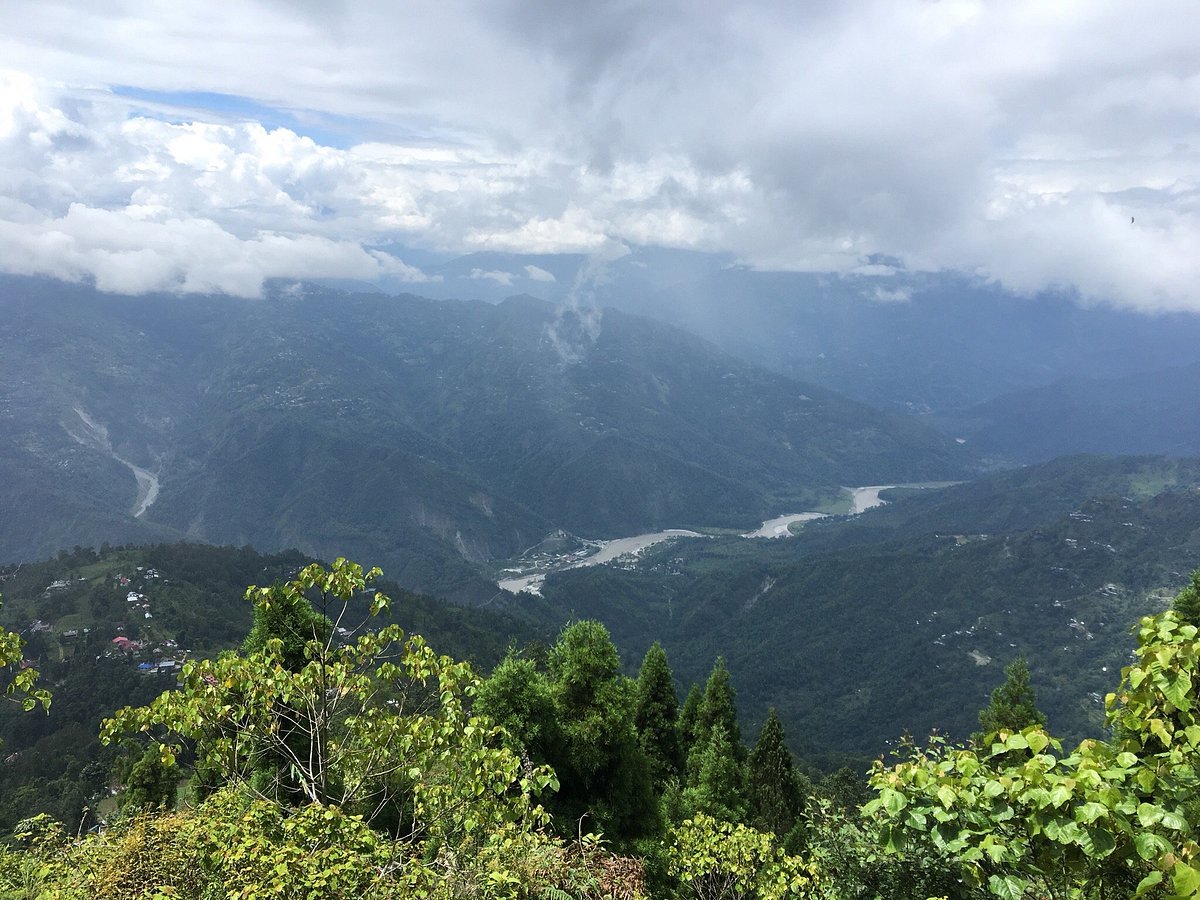 The 7th Mile Viewpoint is a tourist attraction located 3 kilometers outside of Kalimpong, West Bengal. The viewpoint, which views out over the Teesta Rangeet Valley and tea gardens, is a great spot to unwind.
Many visitors and locals visit the viewpoint to appreciate the tranquility of the area while taking in views of the Teesta River flowing through the mountains. Hiking and picnics are among common activities in this area. Because of the lush beauty, it is well-known as a photography destination, and a visit to the viewpoint at sunset is even more magical because the sky is changing colours! A number of monkeys can also be found here. This's one of the most beautiful tourist destinations in Kalimpong.
9. Jang Dog Palriffo Brang Gompa:
Jang Dong Palriffo Brang Gompa, commonly known as Durpin Monastery, was consecrated by the Dalai Lama in 1976. The sacred Kunguyar serves as an important element of this monastery, and it serves as an example of a Buddhist building style with magnificent murals on the walls.
Along with the beauty of the Himalayan hills, this location offers a tranquil and calm atmosphere. This's one of the most beautiful tourist destinations in Kalimpong.
10. Galingka: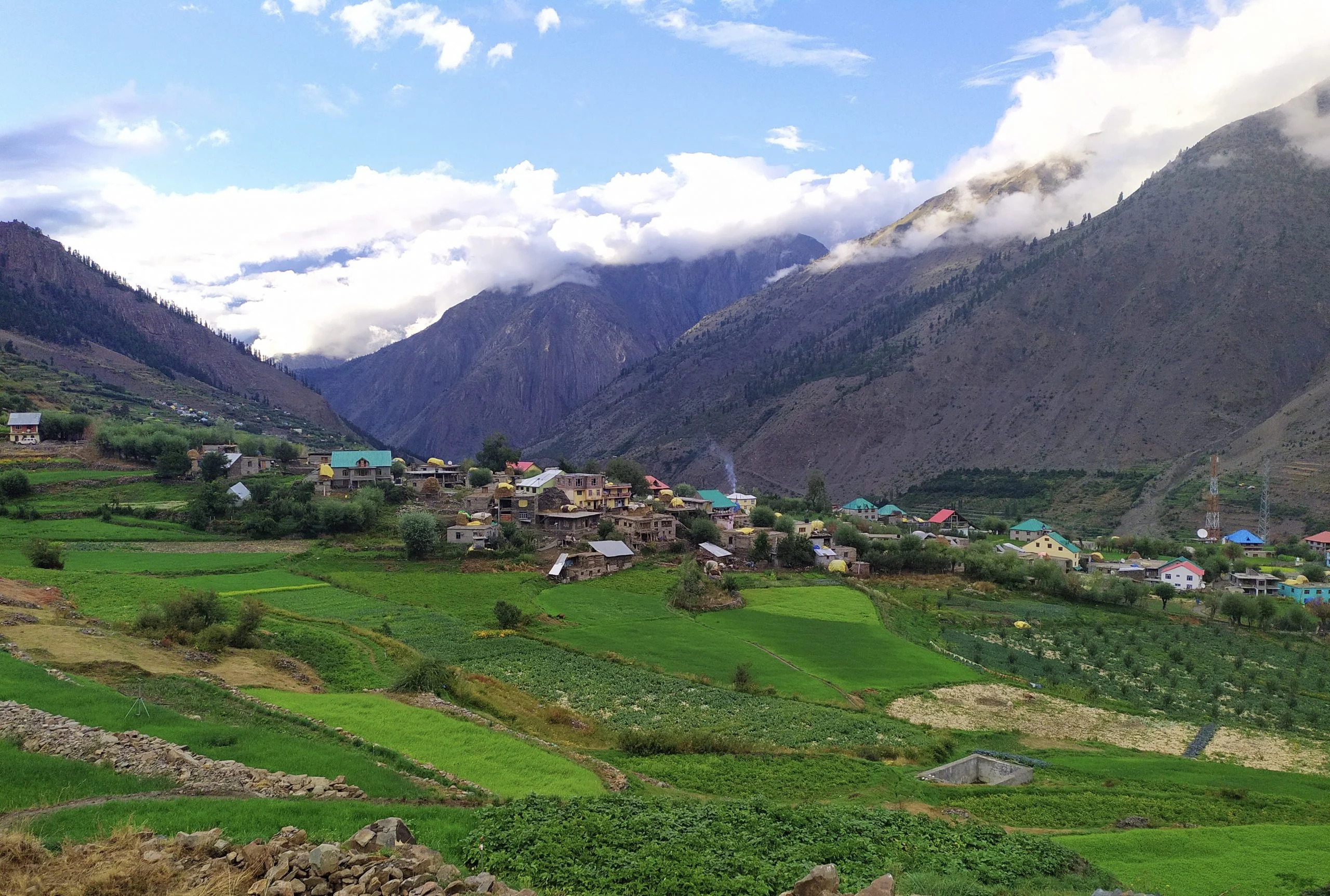 Galingka, another British Bungalow, has breathtaking views of Kanchenjunga, the second-highest Himalayan peak. This's one of the most beautiful tourist destinations in Kalimpong.
Also read:
TOP 11 BEST PLACES TO VISIT KASAULI
14 BEST PLACES TO VISIT IN LADAKH
TOP 13 BEST FAMOUS PLACES IN JAMMU
TOP 13 DELIGHTFUL PLACES IN UTTARAKHAND
AULI TOURISM: THE SKIING DESTINATION OF INDIA: FAMOUS TOURIST PLACES IN AULI