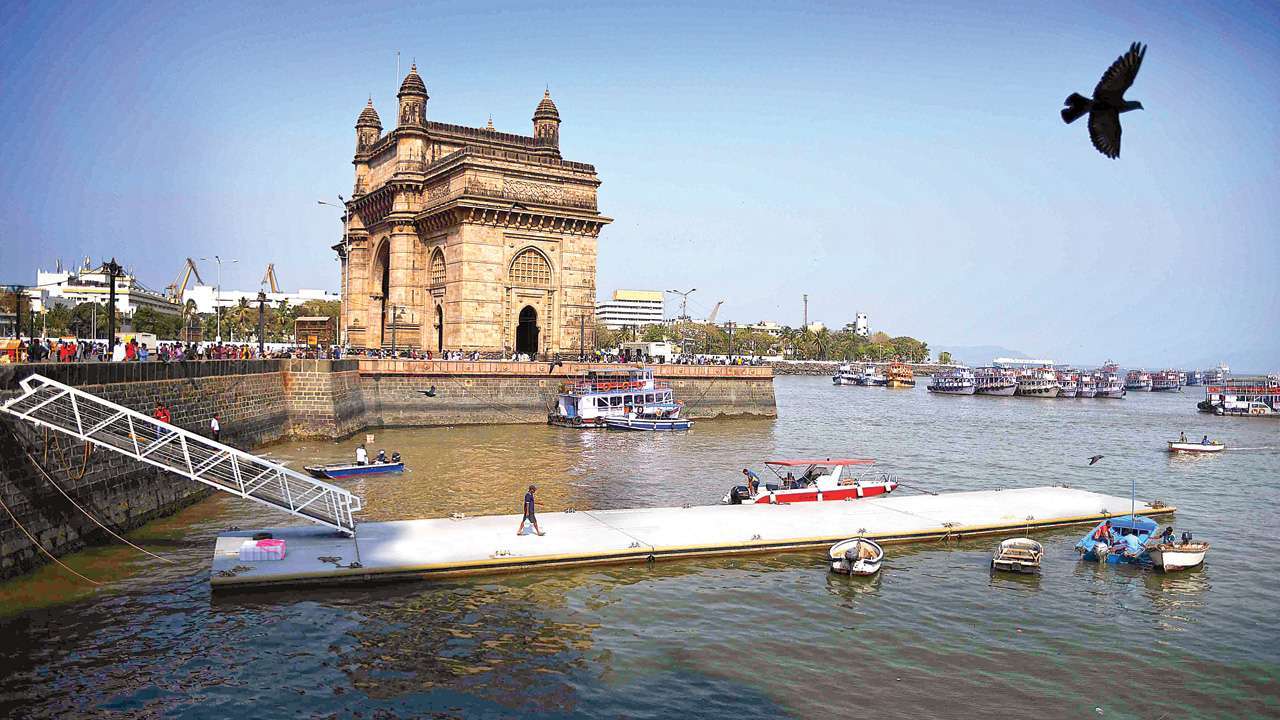 The more I talk about Maharashtra, the less it will be. This's one of the most popular tourist destinations in India. Below is a discussion of the 12 most beautiful cities in Maharashtra.
1. Ajanta and Ellora Caves: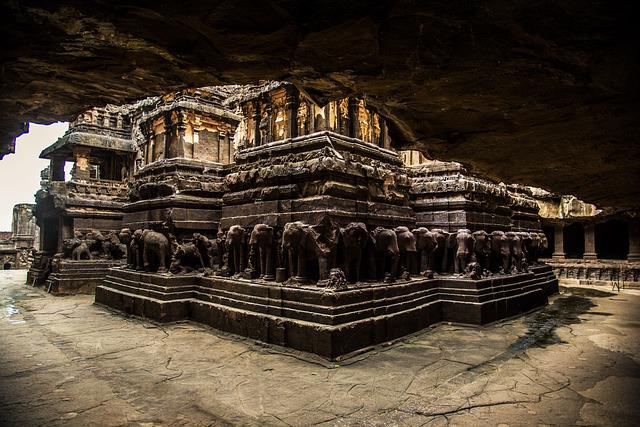 Ajanta and Ellora caves, thought to be among the most beautiful examples of caves cut from rock, are situated close to Aurangabad located in Maharashtra, India. Ajanta and Ellora caves are adorned with exquisite paintings, sculptures, and frescoes. It also includes Buddhist monasteries, and Hindu and Jain temples. The Ajanta caves are 29 in total and were built between the 2nd century BC and the 6th century AD while the Ellora Caves are more spread across and have a total of 34 and date back to the time between the 6th and 11th century AD.
Ajanta as well as Ellora caves are classified to be UNESCO World Heritage Sites and are very popular with tourists all over the world. The Ajanta Caves, which are located about 99km to the north of Aurangabad are primarily Buddhist locations and were used as a place of retreat for Buddhist monks. Ellora is only 15 km to the west of Aurangabad and is a more complete mixture of Hindu, Jain, and Buddhist sites. 
The caves were hand-carved and funded by the Indian rulers of that time and are almost completely buried by thick forests. A well-known location in Ajanta and Ellora Caves is the Kailash Temple which is the largest monolithic structure on the globe. These caves comprised of rocks are among the most stunning examples of ancient Indian architecture and art. This's one of the most beautiful cities in Maharashtra.
2. Mahabaleshwar: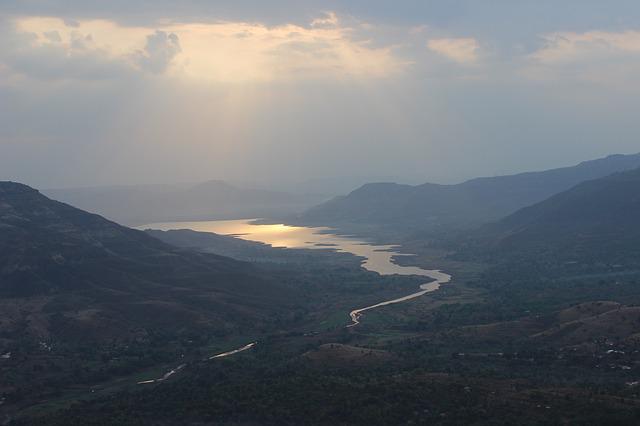 Mahabaleshwar is an Indian hill station that is located in the Western Ghats, in Satara district in Maharashtra. Alongside its strawberries, Mahabaleshwar is also well recognized for its many streams, stunning cascades, and stunning mountains. It is one of the most sought-after weekends away from Pune and Mumbai which is located around 120km to the southwest of Pune and 285km away from Mumbai.
Mahabaleshwar is also considered to be a holy destination for Hindus since the Krishna river flows from there. Once a summer capital city of the British hills of Mahabaleshwar includes ancient temples as well as Boarding schools with manicured and lush green thick forest, waterfalls, hills, and valleys. It is usually utilized as a base for visitors to go to the stunning Pratapgad Fort situated just about an hour away. Malcolm Peth, Old Kshetra Mahabaleshwar, and a part of Shindola village comprise all three of the villages which form Mahabaleshwar. This's one of the most beautiful cities in Maharashtra.
3. Panchgani: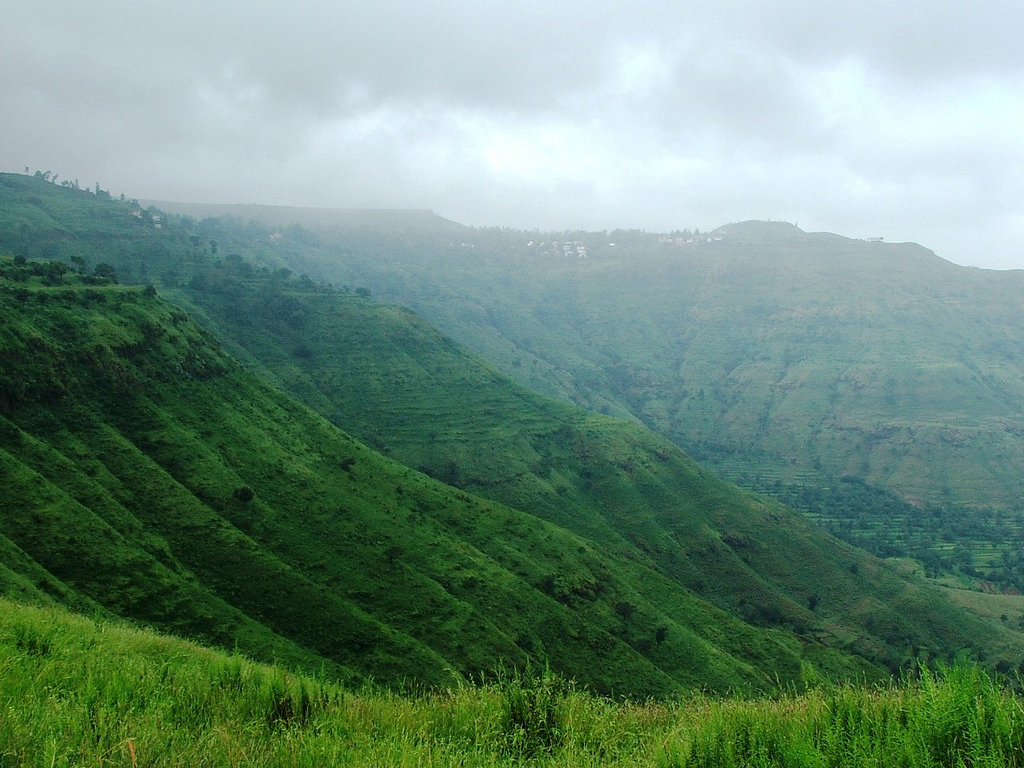 The name is derived from the 5 hills that surround Panchgani, Panchgani is a popular hill station close to Mahabaleshwar in Maharashtra well-known for its many locations for sunrise and sunset, as well as the picturesque view of the valley. At the altitude of 1,334 meters, Panchgani is also known as Paachgani because these five hills which make up the Sahyadri mountain ranges give Panchgani its name. The beautiful landscape with hills to one side and the coastal plains to the other makes an incredible scene. In the British period, the area was regarded as a popular tourist destination and many buildings from the colonial era are visible in this area. Mahabaleshwar is similar to a twin city with Panchgani. 
Apart from the lush green valleys and tranquil surroundings, the red, sweet strawberries are the main draw for visitors to Panchgani. The "Indian Strawberry Garden" The farmlands of Panchgani are filled with enchanting images of delicious berries, particularly during the months between February and the month of March. This's one of the most beautiful cities in Maharashtra.
4. Lavasa: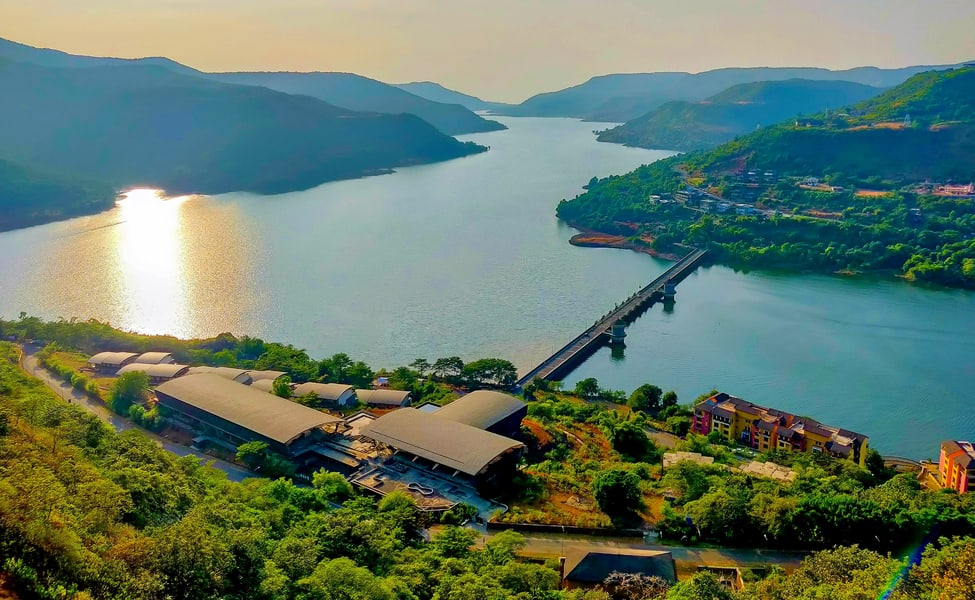 India's newest hill station known as The Lavasa Corporation is constructed in this private city. Lavasa is a stunning design, based stylistically on the Italian town of Portofino. It is spread across seven hills and covers an area of over 25000 acres, Lavasa is an ideal blend of architecture and beauty.
Lavasa is a privately-planned hill town located close to Pune in Maharashtra. The modern-day hill station is a great place to relax for everyone who visits and has plenty to offer visitors including picturesque scenery and an impressively well-developed infrastructure, including resorts, hotels, educational institutions malls, residential homes IT firms, etc. Lavasa is proving to be a popular destination for those who want an escape from the hustle of city life. It's an ideal place to relax in the midst of lush green hills. 
Lavasa city is situated within the Western Ghats of Maharashtra and can captivate visitors with its stunning views. It is located in Mose Valley close to Pune located at 65 Km. It is an hour's drive from Mumbai the city is about 200 kilometers away. It covers 25 acres that have a lakefront of 65 km that offers the entire city stunning views. This's one of the most beautiful cities in Maharashtra.
5. Shirdi: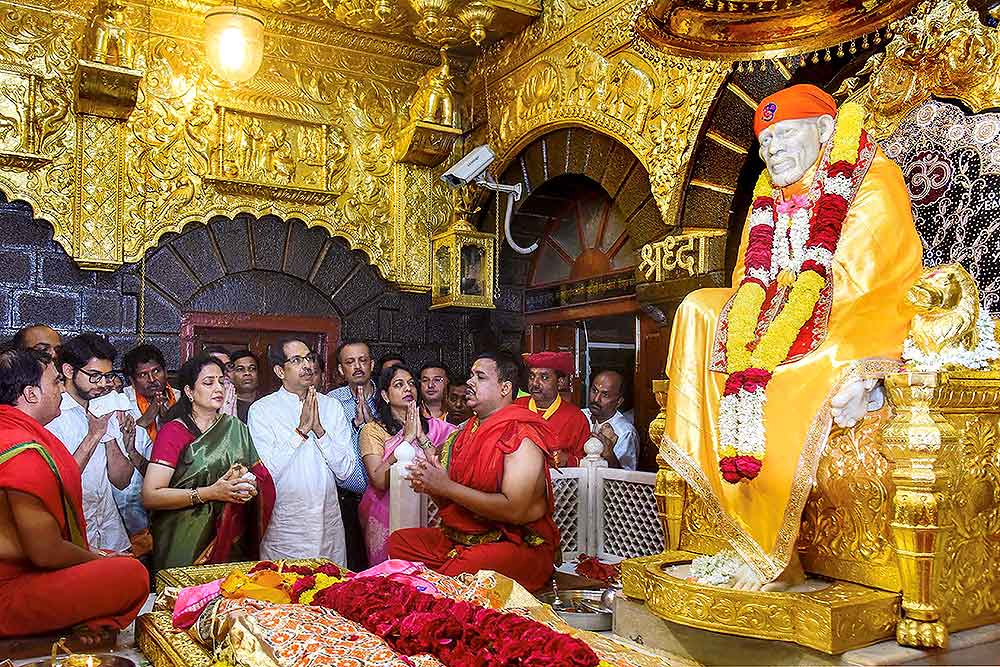 It is situated 122 km far from Nasik within Shirdi, which is located in the Ahmednagar district of Maharashtra, Shirdi is the residence of Sai Baba. There is a belief to be that Sai Baba arrived at Shirdi in 1858 and lived for sixty years in the Shirdi area until he was saved in 1918. Sai Baba is popularly known as the "child of God because Sai Baba always preached the message of brotherhood across all cultures.
Beyond their shrine of his, There are numerous tiny temples that are part of the complex, like Chavadi, Samadhi Mandir, and Dwarkamai. Shani Shignapur is located 72km away from Shirdi. This's one of the most beautiful cities in Maharashtra.
6. Kolad: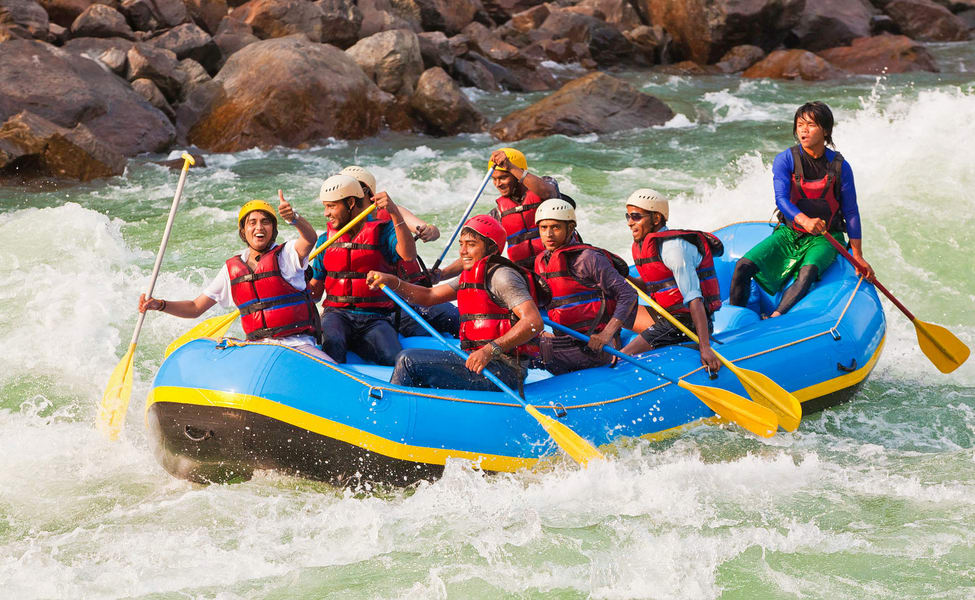 Popular for its whitewater rafting Kolad is an incredibly thriving tiny town within the Raigad district of Maharashtra. Famous for its cascading waterfalls along with the green meadows and the picturesque landscape that resembles Sahyadris, Kolad is gaining popularity as an adventure sports destination that offers rappelling, rafting, and kayaking.
Kolad is an area of natural beauty that blooms in the monsoons. The city is known for its role as"the" Rishikesh of Maharashtra The magnificent landscapes and valleys create Kolad an ideal destination for those who love nature and shutterbugs. Its river Kundalika is a major draw, particularly for those who want to experience White water rafting. It is the Kundalika River is one of the fastest-flowing rivers in the South making it the perfect choice for water rafting as well as other activities that require a lot of effort. Additionally, there are a number of dams, forts, and waterfalls, which create Kolad an excellent holiday destination offering something for all.
Kolad is full of lush greenery and natural vegetation, as well as its stunning valleys and marshlands, creating an ethereal edge. Kolad is renowned for its many waterfalls, rough topography, and mountain ranges that are rocky. Tourists can take trekking and also participate in other sports such as paragliding or parasailing. This's one of the most beautiful cities in Maharashtra.
7. Bhandardara: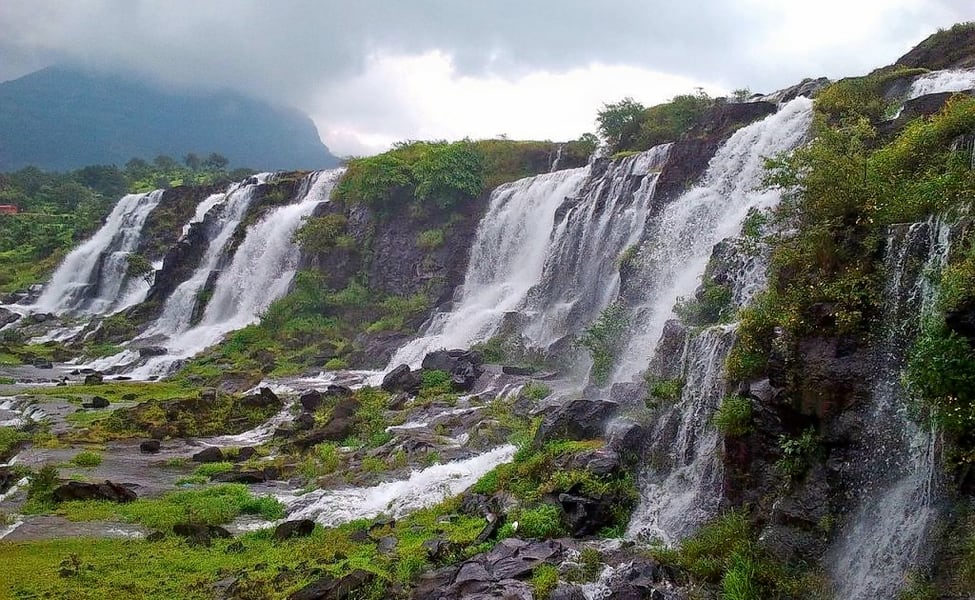 Bhandardara is a hill station situated in the Sahyadri ranges of Maharashtra that offers all-natural beauty a place could be blessed with. A lush, green landscape, simple waterfalls, and high mountains make for the ideal getaway spot for urban inhabitants.
It is located inside Bhandardara, which is located in the Ahmednagar district within Maharashtra, Bhandardara is 117 kilometers. away from Mumbai as well as accessible via roads. The little town is filled with numerous things to do with the peace of nature that it can be an adventure-filled weekend free from the bustle and noise of the city. This's one of the most beautiful cities in Maharashtra.
8. Mumbai: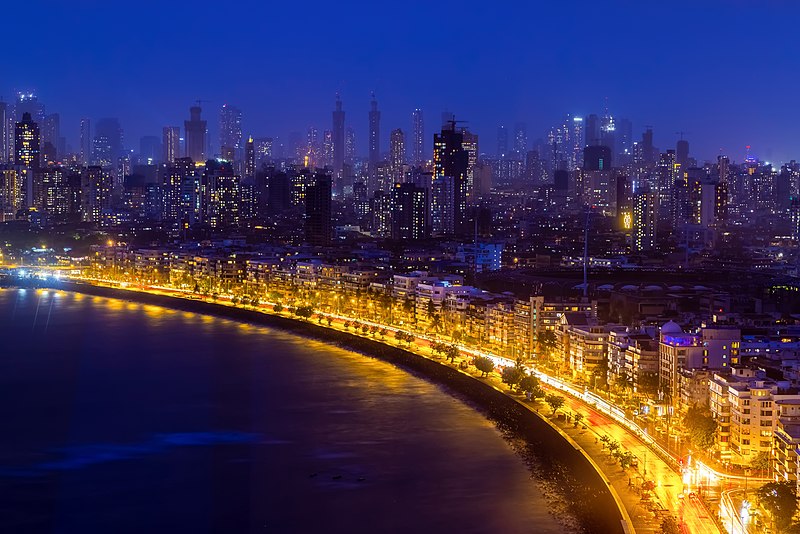 Mumbai is the capital city of Mumbai, the capital city of the Indian state Maharashtra is a stunning contradiction of hope and chaos as well as squalor and glamour, traditionalism, and modernity. Known for being Mumbai, the City of Dreams, Mumbai was formerly called Bombay and Bombay Mumbai is a beautiful amalgamation of different cultures and ways of life.
Mumbai absorbs every aspect of its surroundings and makes it uniquely unique. From emerging actors striving to get noticed in the world of silver screens, from Bolly superstars to giant industrialists to tribes of fishermen and slum dwellers Mumbai is one of the cities that proudly boasts stories from various areas of human existence.
A vibrant cosmopolitan city runs solely by the tenacious spirit of Mumbaikar, Mumbai is one of the centers of art, culture, music, dance, and theater in India. This's one of the most beautiful cities in Maharashtra.

9. Rajmachi: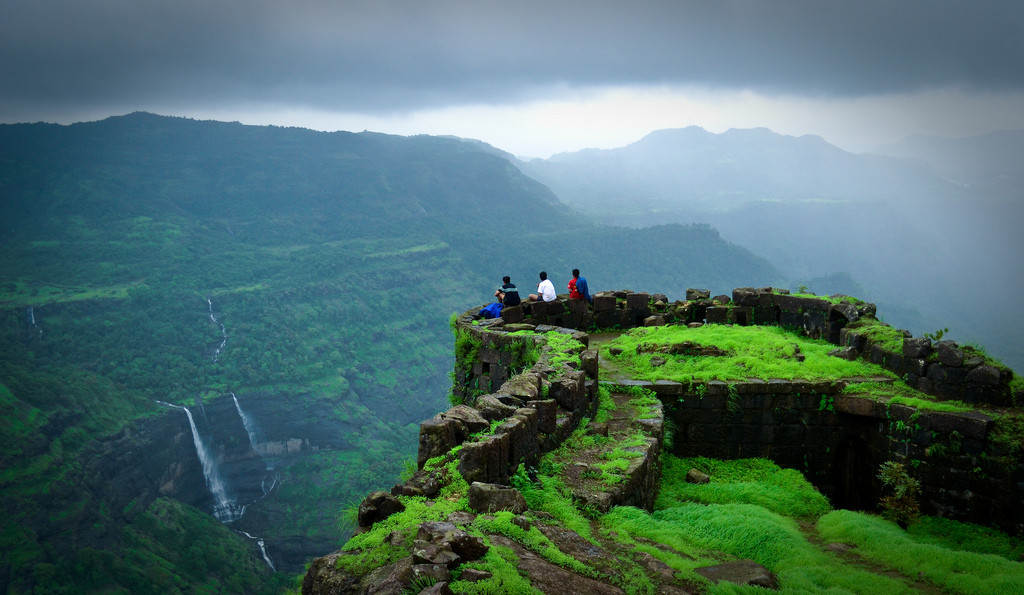 There are two historically important fortified peaks in Rajmachi – Shrivardhan and Manaranjan fortresses, which are located near two famous hills in Maharashtra: Lonavala and Khandala. Rajmachi is located in the Sahyadri mountain range of the Konkan region of Maharashtra.
At the foot of the fort lies the village Udhewadi which is the term for Rajmachi. Rajmachi has witnessed many changes of hands, including Shivaji Maharaj to Emperor Aurangzeb Shahu Maharaj, and finally, the British time of the British. Fort Rajmachi is a favorite for its trekkers and adventurers. 
If you're interested in experiencing an entire trek, you can begin with the Kondhane caves and take between 3 and 4 hours to climb however, you can also drive directly to Udhewadi Village (from the Lonavala portion) and trek for only 20-30 minutes up until you reach the highest point of the fort. The easy and well-marked route on both trails makes Rajmachi a popular trek for beginners. This's one of the most beautiful cities in Maharashtra.
10. Lonavala: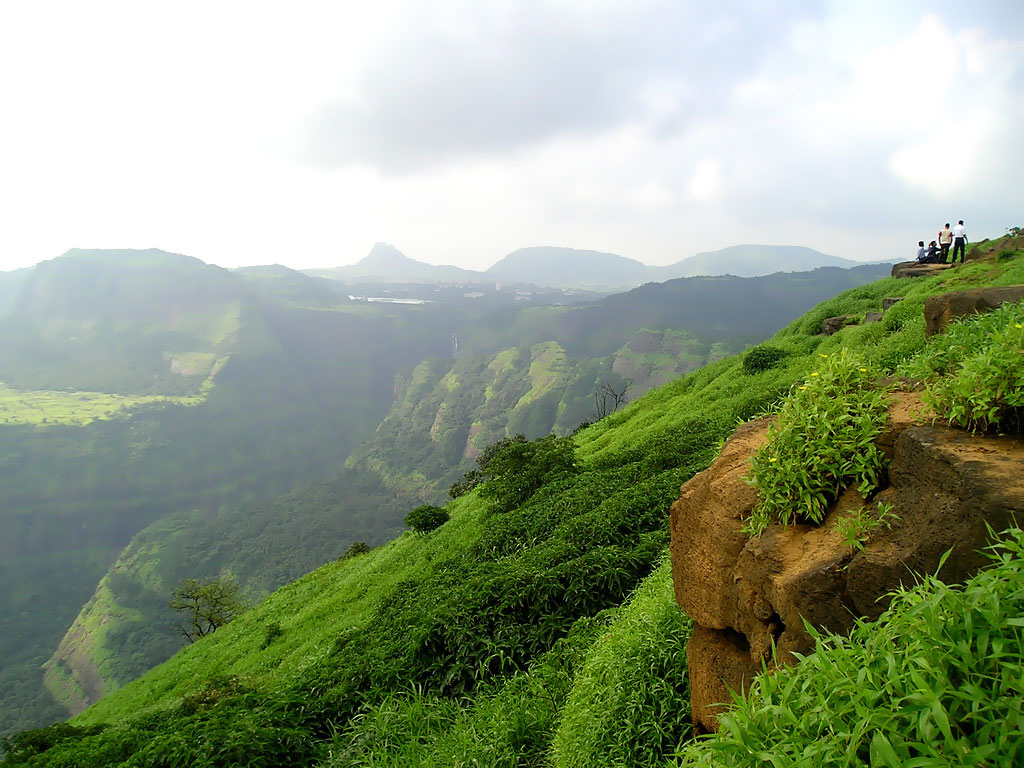 In the Sahyadri range within the Western Ghats close to Pune and Mumbai, Lonavala is the most frequented hills in Maharashtra and is the best place to be in the monsoons. With a variety of hills, waterfalls, and lakes all around, it's an ideal spot for camping or trekking, as well as other outdoor sports.
The area is surrounded by dense forests, waterfalls, and dams that run alongside lakes, it's unmissable if you appreciate the beauty of nature. At an elevation of 624 meters above sea level, Lonavala can be described as one of the two hill stations that are Lonavala along with Khandala (these two towns can be very easily visited together). The most popular tourist destinations in Lonavala include Bhaja caves Bushi dam Karla caves Rajmachi fort Ryewood lake, and many more. Lonavala is also famous for its treks such as the Andharban trek which begins at a small village named Pimpri and finishes in Bhira.
Lonavala is renowned for the production process of hard candy chikki, which is a sweet snack made of different nuts and mixed with jaggery. It's also a major stop along the railway line that connects Mumbai as well as Pune. This's one of the most beautiful cities in Maharashtra.
Also read:
ZIRO TOURISM: 7 FAMOUS PLACES TO TRAVEL | BEST TIME TO VISIT | HOW TO GO
LAVA-LOLEGAON TOURISM: BEST PLACES TO VISIT IN LAVA LOLEGAON | BEST TIME TO VISIT
LONAVALA: THE JEWEL OF THE SAHYADRI MOUNTAINS | 14 FAMOUS PLACES TO VISIT
IGATPURI TOURISM | 7 PLACES TO VISIT IN IGATPURI| BEST TIME TO VISIT | HOW TO GO