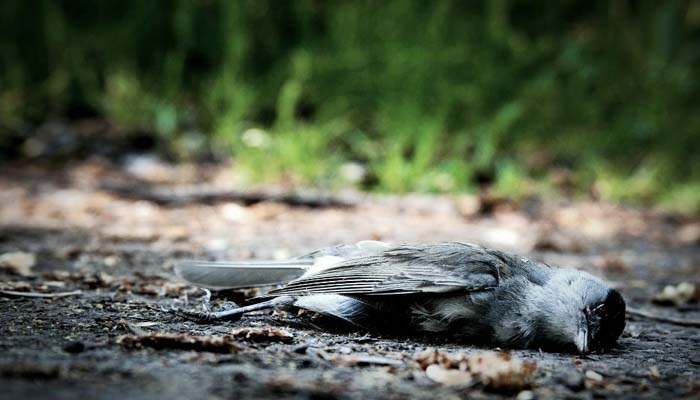 Jatinga is a small village in Assam. This tiny village is situated at Dima Hasao District, 9 km south of Haflong. This village is home to around 2500 Khasi-pnar people with lots of cults and myths. This village has an amazing natural view and an absolute paradise for travel lovers. Though it is an offbeat village location but the mesmerizing view of nature attracts enough backpackers.
Although it is a famous bird-watching center, some mysterious incidents here are making people hail it as extraordinary. Jatinga is famous for its "bird's suicide" phenomenon. It is known as the "Valley of death for birds". This place has a suspicious significance of suicide incidents of birds. Birds from different locations come here to do suicide. Can You believe it!!
Do You Know What Makes Jatinga Suspicious?
Every Late Monsoon plenty of birds of various species such as birds including kingfishers, Indian pitta, pond heron, little egret, tiger bittern, and black bittern commit suicide in Jatinga. Yes! it is a very mysterious incident. Birds are not known to have such suicidal tendencies. This incident especially occurs on a day full of fog, clouds, and mist. It is believed that the evil spirit, who flies in the sky, is responsible for the death of the birds.
The suicide of Bird… Is It Myth or Truth?
According to locals, in the late monsoon, birds suddenly fly to the village to commit suicide. And this strange claim attracts ornithologists most. They rush to the village to find out the cause of this suicide. There are several studies on this matter. There are also various theories about this incident, but the real cause is still unconfirmed.
Theories about the mysterious Bird's Suicide:
In the late 1960s, a famed naturalist, EP at first, brought this place into the global limelight. Since then, scientists, naturalists, and ornithologists are going there to witness this strange thing and to do research on it.
Some of the naturalists claim that at monsoon Assam is flooded by its water bodies, and most of the local birds lose their natural habitats and are to migrate. Jatinga falls is in the way of their migration. So instead of changing their natural habitats, they commit suicide.

According to a theory, some native people kill the birds to consume their meal.

According to another theory, local tribal people using artificial lights attract the birds and kill them with bamboo sticks or another stick.

But the most believed theory is the light of the village's houses attracts the birds, and they fly towards the light. But due to the foggy condition, the birds can not see the light, and they hit on the bamboo sticks. But the villagers think the birds are spirits of evil, and they are trying to harm them. So, they kill the bird with sticks.
Understanding the fact, now the scientists are trying to educate the most probable facts and trying to stop it.
The beauty of Jatinga:
Though Jatinga has a mysterious significance, it holds the stunning beauty of nature. There are so many beautiful places to visit and things to do in Jatinga. Jatinga has a serene and peaceful environment. As it is not a very popular place, it is not too costly.
Places to visit in Jatinga:
1. Jatinga Bird Observatory:
This is a famous place to visit in Jatinga. It is situated 57km from the city. To visit this bird's observatory November to February is the best time. At this time, it becomes home to the local and migratory birds. Species like pond herons, black bitterns, kingfishers, tiger bitterns are seen. It is a gorgeous place. It is considered a scenic paradise, especially in the winter season. Here is also an amazing view of Assamese mountain regions.
2. Samparidisa Eco-Tourism Village:
This village Assam's one of the cleanest villages. This village is about 18 km from Jatinga. Samparidisa village is an amazing representation of serene and sustainable eco-tourism and a stunning panorama in the lap of mother nature. This eco-tourism village is absolutely plastic-free. This village is an offbeat station and unexplored. There is a string of three water cascade. Bendao Baglai Waterfalls is the highest and most beautiful waterfalls.
3. Shiva Temple:
This temple is Assam's one of the oldest temples. This temple is also known as Bhubaneswar temple, placed at the top of Bhuvan Hills. This temple is constructed by dedicating Lord Shiva and his wife, Goddess Parvati. In Mahashivratri, it becomes one of the busiest temples of Assam.
4. Circuit House Viewpoint:
The Haflong Circuit House has situated 6km from the town. It presents a marvelous view of Dimsa Hills along with the old train route. It holds a stunning view of mother nature. It is placed in the top-hill lap of mother nature. Although the only govt official only can get accommodation of it, you can take a short walk of it and can enjoy the serene view.
5. Borail Wildlife Sanctuary:
Borail Wildlife Sanctuary is a perfect place for nature enthusiasts. It is the habitats of wild lives, such as leopards, various bird species, the Himalayan black bear, pheasants, and white-backed vultures, etc. This sanctuary is around 40 km from Silchar. This is spread over 330 sq. km. and includes the Cachar Tropical.
Things to do in Jatinga:
1. Jatinga Bird Festival:
Jatinga is famous for its mysterious Bird's Suicide mystery. Every year variety of local and migratory birds visit this place, especially from November to February. It's a stunning view to see them in flying condition. This place is just 57 km from Jatinga. You can also find a stunning view of sunset in this place.
2. Picnic at the Haflong lake:
There is an amazing place, just 15 minutes from Jatinga, namely Haflong lake. It is a lovely place and a serene and peaceful place. It is one of the most famous lakes in Assam. There are much variety of outdoor activities in Haflong lake. It is also a perfect place for arranging a picnic. Boating is also available in this place. Here is a hanging bridge which is another attraction for tourists.
3. Trekking to the Hempeupet Summit:
This peak is a famous trekking point of Assam. It is about 4 km from Jatinga. This summit in place 6ooo ft above sea level. This trekking peak of the Borail mountain range serves as a backdrop for an exotic trail in the North Cachar Hills. This trekking safari will take you to a small tribal village to witness the tribe's daily lifestyle and culture.
4. Enjoy nature and adventure at Haflong:
Haflong is a hill station in the Dima Hasao district in Assam. It provides an amazing panoramic view. It is also known as the land of blue hills. Haflong is full of greenery, rivers, cascades, and water streams. One can enjoy activities like trekking, para-gliding and gliding sports and boating rides, etc.
5. Jatinga International Festival:
The Jatinga International Festival is organized thrice a year. It is arranged to support Jatinga's development. At this festival musical events, dance events are hosted to promote the tourism of this region. People of this region hunt birds by their superstitious beliefs. By doing this festival those people are appealed to not hunt those birds.
Where to Eat:
Jatinga is a tiny village. So nearest best spot to enjoy food is Haflong. Haflong is the habitat of various cultures, various people, and a variety of Chinese, North Indian, Assamese, Continental, Bengali, and Tibetan people. So you can find a variety of food. Café Haflong, Dzi Restaurant, Ethnic Kitchen & Restaurant, etc are some famous places to enjoy the food in Jatinga.
How to Go:
By Air:
Silchar is the nearest airport. Many flights are available to Silchar. It takes 1 and half an hour to go to Jatinga from Silchar airport.
By Train:
Jatinga is connected with Silchar and Guwahati. There are many passenger trains passing through Jatinga.
By Road:
Jatinga is 40 km from Silchar. Buses through Silchar do stop in Jatinga.
[ Also Read: 10 Famous Places to Visit In Delhi ]