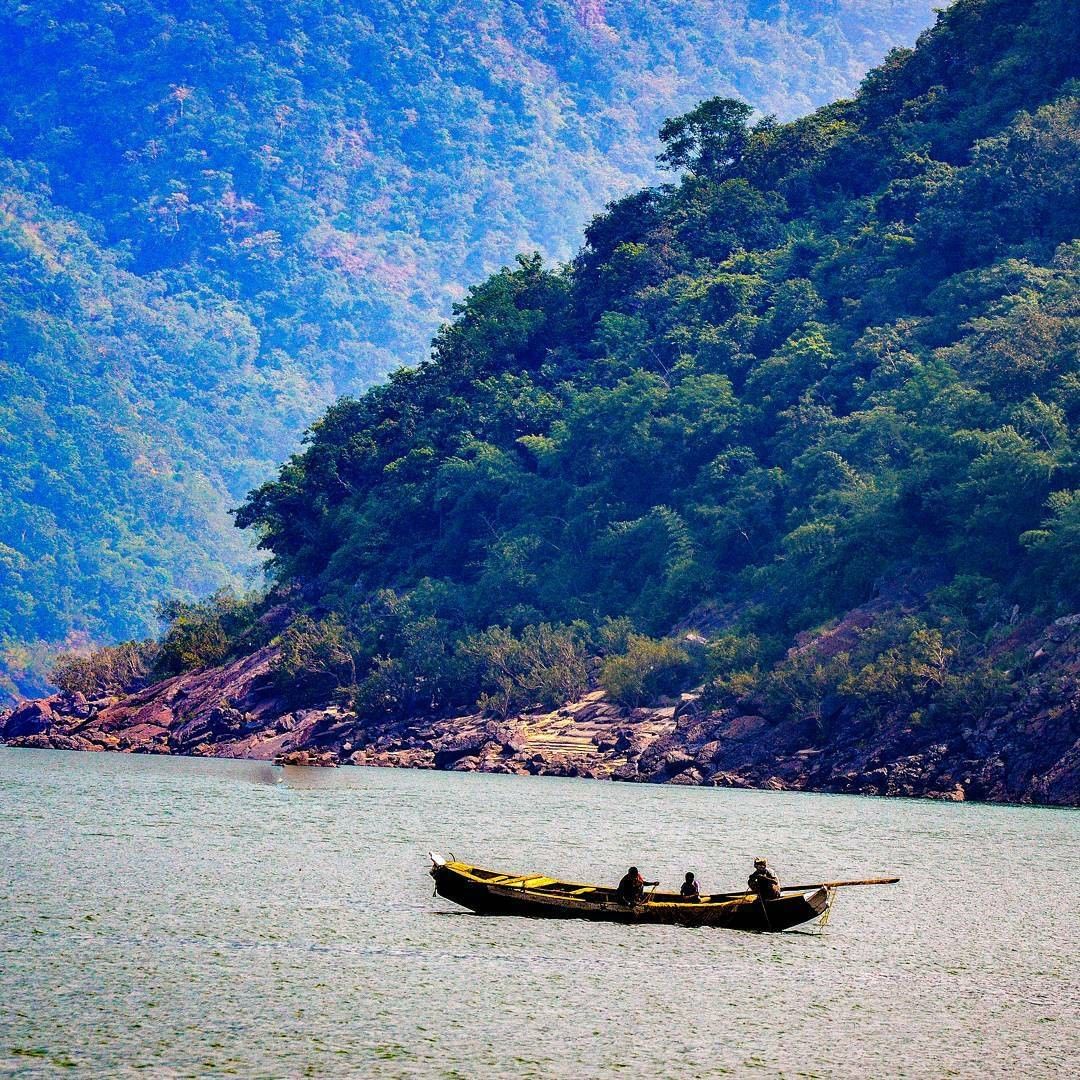 The beautiful Andhra Pradesh state has some of the most delightful hill stations in the whole Indian subcontinent. These beautiful hill stations in Andhra Pradesh are a blessing to the tourists and all the local Andhra people because they help you get rid of the sweltering
city heat. At the time of Independence, the present-day Andhra Pradesh was once a part of Madras State. In the year 1953, Coastal Andhra was separated from Madras State. The hill stations feature pleasant weather, lush greenery, beautiful landscapes, and a picturesque experience for travelers.
5 Hill Station in Andhra Pradesh:
Araku Valley:
Araku valley is an unexplored hill station in Andhra Pradesh. It is a hidden paradise of Andhrapradesh. This amazing valley is placed in the hills of Eastern Ghats, is situated at an altitude of 911 m above sea level. This valley is blessed with a beautiful view of lush greenery, dense forests, dazzling waterfalls, sprawling coffee plantations, and an astounding climate. It gives a serene view and a peaceful environment from the hustle and bustle of the city. The journey by train to the Araku valley is an amazing experience.
It is famous as India's first tribal growers' organic coffee brand for its coffee plantations and boasts of manufacturing. It is the homeland of tribes. The tribal museum is a great attraction of Araku valley. It has tribal handicrafts and several artifacts that portray the lifestyle of tribal people. The "Dhimsa dance", the dance of tribals, is another attraction of this valley. Araku is known as "Ooty of Andhrapradesh" for its beautiful scenarios.
Places to visit in the Araku valley of Andhrapradesh:
Borra Caves:
The Borra Caves are placed in the Ananthagiri hills of the Araku Valley.
Katiki Waterfalls:
Katiki Waterfalls is placed in Katiki village near Borra Caves.
Ananthagiri Waterfalls:
Ananthagiri Waterfalls is placed on the Eastern Ghats, around 30 km from Araku Valley and 3 km from Ananthagiri Town.
Chaparai waterfall:
TheChaparai waterfall is one of the most popular destinations of Araku valley.
Araku Tribal Museum:
The Araku Tribal Museum portrays the tribal culture of Andhra Pradesh. Araku Tribal Museum is located around 200 mt from the Araku bus stand.
Padmapuram Gardens:
Padmapuram Gardens is a famous botanical garden of Araku.
Things to Do in the Araku valley of Andhrapradesh:
Trekking:
Araku valley is the perfect trek location for all travel lovers and adventure junkies.
Shopping:
Araku valley is the land of tribals. In this place, one can shop for a lot of artifacts and crafts. It is the hub of tribal crafts and artifacts. 
How to Go:
By Train:
There are a lot of trains available to Araku valley. The train journey of Araku valley serves a mesmerizing beauty. You will find the extreme beauty of nature of the stunning eastern ghat at the time of going by train to Araku valley.
By Air:
Visakhapatnam is the nearest airport to Araku valley. Being a hill station, Araku valley has no airport. But, Visakhapatnam has an international airport. It is connected to various metro cities of India like Mumbai, Delhi, Chennai, Kolkata, and Bangalore, etc. there are many flights available from those cities to Vizag. After that, you can easily find and hire a private taxi or cab directly from the airport to the valley.
By Road:
From Visakhapatnam to Araku valley, there are bus services available. It is approximately 129 km from Visakhapatnam to Araku valley. It is connected with many small towns and cities by a smooth road.
Horsley Hills:
Horsley Hills is located near the southwestern border between Andhra Pradesh and Karnataka. It refers to a hill station that is the perfect view of the charms of Andhra Pradesh. It is situated at an altitude of 1290 mt. There is an amazing view of beautiful grey clouds, vast landscape, blue sky, and amazing scenery. This hill station is quite famous among the locals and tourists. The Horsley Hills are series of hills placed in the Chittoor district.
The name Horsley Hills is named after the name of the collector of Kadapa District, WD Horsley. Horsley Hills is a very exciting place to visit. This hill station is the home to one of the wildlife sanctuaries in Andhra Pradesh, the wonderful hill station is covered with dense and rich floras and faunas. This hill station is called Yenugulla Mallamma Konda. This place is home to the largest Banyan tree and the oldest Eucalyptus Tree, it is lined with dense forest areas with 113 species of birds.
The picturesque landscape of Horsley Konda also doubles up as a destination for adventure sports and activities such as trampoline, shooting, bow and arrow, wall climbing, water walking, rappelling, swimming pool, fish spa, and a mini zoo.
Places to visit in the Horsley Hills:
Kaigal Falls:
The Kaigal Falls which is also called Dumukurallu Waterfalls is a beautiful and peaceful place to spend some time with nature around 92 km from Horsley Hills
Horsley Hills Zoo:
Horsley Hills Zoo is a small zoo, that is maintained by the forest department of Andhra Pradesh is considered to be one of the best Horsley Hills Tourist Places, placed at a 1km distance of Horsley hill bus stand.
Mallamma Temple:
This temple is considered one of the top tourist attractions of Horsley Hills, the temple is located near the bus stand. One can go to the temple by doing trekking.
Gangotri Lake:
Gangotri lake is a great attraction of the Horsley Hills. It is a Seasonal Lake that is filled with water during the monsoons. This lake attracts a huge of tourists. 
Whisper Wind View Point:
One of the best ways to view the entire Horsley Hills is to trek to the Whisper Wind View Point. the place provides a breathtaking view of the lush green forest, the Hillocks, and the amazing valley.
Kalyani:
Kalyani is not any place or any Woman. It is a big Eucalyptus tree that is located in the Van Vihar Park of Horsley Hills. It is a major attraction of Horsley Hills Tourist Places. It is considered to be old than 150 years.
How to Go:
By Air:
The nearest airport is Bangalore (around 160 km) connected to other major places in India
By Rail:
Madanapalle Road Jn. (45km) is the nearest railway station to Horsley Hills
Tirumala:
The Tirumala, the hill town of Andhra Pradesh is famous for its rich history and the devsthan Tirupati. Tirupati is situated is 20km away from the town. The hill station has an altitude of 980 meters and offers peaceful scenery to the tourists.
Places to  visit in Tirumala:
Lord Venkateswara Temple:
Lord Venkateswara Temple is an ancient and sacred temple dedicated to Sri Balaji, an incarnation of Lord Vishnu. It is the richest and most visited temple in the world. The Tirumala shrine is a great work of Dravidian architecture. It is a major attraction of Andhrapradesh too.
Tirupati:
Tirupati is a pilgrimage city in the extreme southeast of Andhra Pradesh in Chittoor district. It is often called Tirumala, also called Tirumala Tirupati, which is a divine temple town, popular for Sri Venkateswara Temple or Tirumala Tirupati Balaji Temple.
Akash Ganga:
 Akasa Ganga is a holy waterfall on the foothill of Venkatadri Tirumala. It is believed bathing in this water is really refreshing and is said to wash away the evils and confer good fortune.
Sri Venkateswara Wildlife Sanctuary:
Sri Venkateswara Wildlife Sanctuary spread across 353 sq. km, over Kadapa and Chittoor districts of Andhra Pradesh. Wildlife like Tiger, Civet, Jackal, Black Buck, Panther, Spotted Deer, Ibex, Sloth Bear, Bonnet Monkey, Wild Dogs, Bison, Jackal, Fox, Rare Golden Gecko, Jungle Fowl, Indian Giant Squirrel, Tree Shrew, Flying Lizards, Nilgai, Wildboar, Occasional Leopard and Hyena are seen. There are 100 species of birds, including Crested Serpent Eagle, Ashy Crowned Finch Lark, Indian Roller, Kingfishers, White-bellied Woodpecker, etc are seen.
Talakona Waterfalls:
Talakona Falls are placed in Sri Venkateswara National Park near Nerabailu Village of Chittoor in Andhra Pradesh. The beautiful waterfall falling deep into a valley from a height of around 270 feet and becomes the highest waterfall in Andhra Pradesh.
Srivari Paadalu:
Srivari Paadalu, also known as Tirupada – Holy feet of the Lord is situated at the highest point of Narayanagiri and is situated near to Sila Thoranam. According to mythology, in this place, Lord Venkateswara first set his feet on Earth.
How to Go:
By Air:
Tirupati Airport is the nearest airport to Tirumala which is about at a distance of 35 km away
By Rail:
Tirupati Railway station and Renigunta Railway Station (38 km)
Nagari Hills:
Nagari Hills is located at an altitude of 115m above sea level in Chittor. It is considered to be one of the best and very famous picnic destinations. This place is famous for hikers and trekkers. It serves as a great picture of the Kushasthali river flowing alongside the dense forests. The major attraction of Nagari hills is the Nagari Nose. As the hills erect down, it is seen as a shape of a Human Nose. After this posture, the name was given to that particular hill as Nagari Nose. The enchanting beauty and stunning views of the hill station make Nagari Hills one of the best valleys in Andhra Pradesh. 
Places to  visit in Nagari Hills:
Kailasakona falls:
Kailasanatha Kona or Kailasa Kona is situated in Chittor, Andhra Pradesh. There is a temple of Lord Shiva and Parvathi is seen. This waterfall is around 40 feet in height. 
Gurramkonda Fort:
Gurramkonda Fort is a famous heritage site of India that was built 500 years back.
Durgambika Temple:
The Durgambika Temple is a well-known temple, devoted to Goddess Durgambika.
How to Go:

By Rail:
Renigunta Railway Station (35 km) is the nearest railway station to Nagari
By Air:
Tirupati Airport is 50 km away
Lambasingi:
Lambasingi is an off-beat and romantic hill station. The small quaint hamlet nestled in Chintapalli Mandal in the Visakhapatnam. Lambasingi is located at an altitude of 1000 m above sea level. Lambasingi is famous as the "Kashmir of Andhra Pradesh" for the dense forests and freezing temperatures. The temperature of this place drops to 1-2 degrees significantly. the gorgeous village is known for its majestic hills, apple gardens, and beautiful views of the valleys. This village is also known as "Korra Bayalu."
Places to  visit in Lambasingi:
Kothapalli Waterfalls:
Kothapalli Waterfalls is an amazing waterfall located at Kothapally village in Gangaraju Madugula Mandal. It is named after the name of Kothapally village. In the year 2012, this waterfall was found by locals. Now Integrated Tribal Development Agency is developing it. 
Thajangi Reservoir:
 Thajangi is a beautiful tiny reservoir placed in Lambasingi, Andhra Pradesh, on Narsipatnam – Paderu Road.
Susan Garden:
Susan Garden is a beautiful garden located 3 km from Lambasingi Bus Stand. Susan Garden is also known as Amber Coloured Garden which is covered with yellow flowers that keep dancing with the blowing cool wind.
Yerravaram Waterfalls:
Yerravaram Falls is a beautiful waterfall placed at Yerravaram village in Narsipatnam Taluk of Andhra Pradesh, on Narsipatnam-Chintapalli Road. The waterfall spread across 10 feet in height and 15 feet wide.
How to reach: 
Visakhapatnam is the nearest city to the hill station and can be accessed by bus or private cars. One can reach Visakhapatnam by air or rail accessible from the whole country.